Over time, it can be tempting to try your hands at learning new skills. There are many stories around about people's self-teaching skills needed to help build a house or retrain in a new career. And while these stories are heartwarming and admirable, it is worth remembering that some household tasks are better left to the professionals.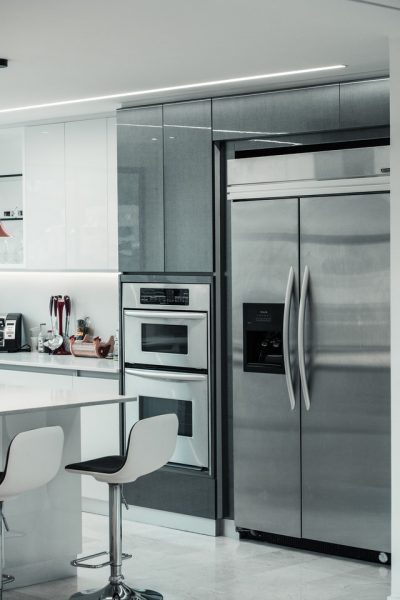 DIY disasters aren't fun for anyone, especially parents who need to rely heavily on certain aspects of the home and its appliances to be able to help them get through each day. And while you should always be encouraged to try new things and learn new skills, these are some things you shouldn't try unless you have the relevant training or qualifications.
Items Under Warranty
If your appliance is relatively new and you are still under a manufacturer's warranty. Attempting to fix any issues or faults yourself will invalidate your warranty as will using unapproved outlets to repair faults. The process may be longer but taking the time to contact the correct company for your warranty and allowing them to fix any repairs that are covered will mean your warranty is still intact until the final deadline/expiry date. However, if it is outside of your warranty, do it yourself
Air Conditioner
Cleaning the filters in our air conditioning unit is something that we can all do on our own. But if you find that your air conditioner is not working properly, you really should call for a repair over attempting to fix it yourself. To be fixed correctly, replacement parts such as compressors and evaporators need expertise. If you make a minor error, your A.C. could easily be destroyed. As replacing the air conditioning unit can be very expensive, in this case, it pays not to mess with any faults yourself.
Gas Appliances
Gas is a highly flammable substance and as such, attempting to fix any repairs with no prior training around gas appliances and associated parts could lead to gas leaks, or house fires, or worse. Components such as thermostats, gas pipes, valves, and fuses are high-risk elements that can be accidentally harmful.
If you have the relevant experience, and you're pretty sure what you're doing, go for it. You can call the fire service and also ask them, once you're done, to search for leaks. But you shouldn't put your life in danger if you're slightly uncertain. Appliances are one of the leading causes of house fires in the US.
Refrigerator
Basically, your refrigerator is like an air conditioning unit. They both have the same purpose. The basic operating concepts of a refrigerator and an A.C. are the same, and as you would with your air conditioning unit, you should leave it to the experts for the repairs. Of course, things such as replacing the bulb or the glass top. But leave more complex issues to a qualified technician to repair to avoid making the issue worse than it originally was.