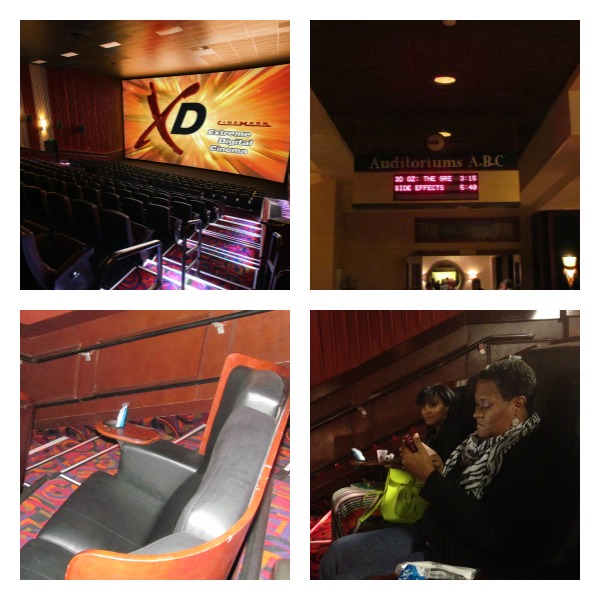 No More
Wooden seats
stale popcorn
oversized soda
a screen that's barely larger than an at-home theater.
Replace that with
Oversized double banquette seating
Small wooden tables replacing the armrest for your drinks and food
A glass of wine, beer or whatever cocktail you like brought in from Bogart's Grill
A movie screen that spans from ceiling to floor and the width of the auditorium
4K capabilities
Reserved seating
Custom sound system
As a guest of the newest Cinemark XD theater located in Boca Raton, I got to experience what movie night SHOULD BE. With my 3D glasses (funny, but they were the Oz the Great and Powerful Glasses – I just can't seem to escape Oz), a drink in hand, and enough room for a small family I was treated to an extravaganza of 3D trailers so that I could see for myself JUST what XD is all about. Up the elevator to the "premiere" level (in Champagne Living style) awaited a movie theater like no other I have been in.
Cinemark XD is a complete entertainment environment featuring a large wall-to-wall and ceiling-to-floor screen, plush seating and a custom digital surround sound system featuring the latest in sound technology. The digital images are delivered by a Doremi server and a Barco DLP digital projector, which offers the brightest light standards in the industry. The XD auditorium exhibits the newest movies every week, including 2D and RealD 3D pictures.
The theater also houses an wonderful casual restaurant called Bogart's where we were treated to a dinner that was casual enough for our table of friends to kick back and have a great time, while enjoying some great food. Who can argue with sliders made from filet mignon, baked spinach & cheese dip and a hot cobbler topped with ice cream PLUS a creme brulee (shared)? Not this girl!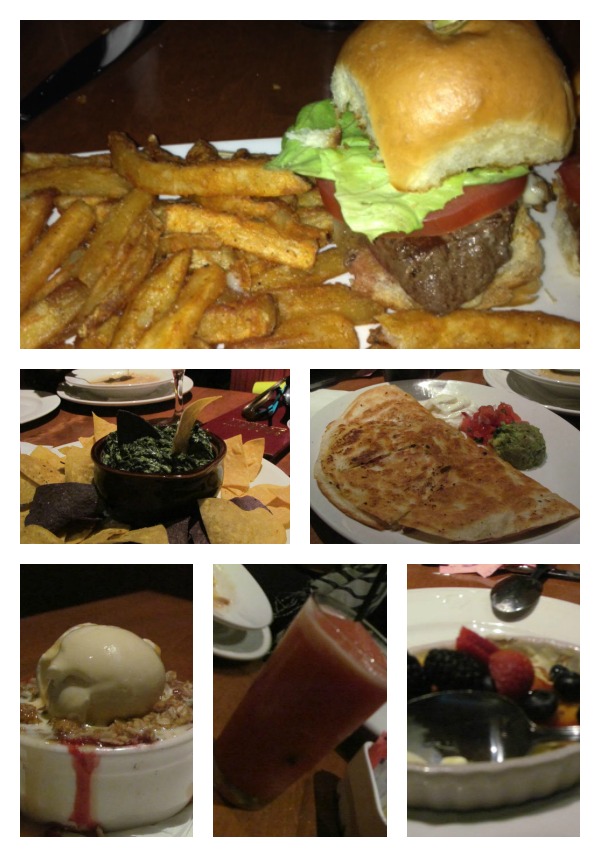 If I hadn't eaten so much, I might have actually taken Jewel, Ben and J'ulia on in a rousing game of table tennis (yes, the Slam Table Tennis Social Club is located across the hall).
I've now got 2 tickets in my wallet for another trip to the Cinemark XD…..now, what should I see?
Cinemark Palace is located at3200 Airport Road in Boca Raton, FL