Sure, puppies are super cute and can be a very fun addition to any household, but they do also come with a lot of work. After all, you will probably need to spend some time house training your new dog to make sure it learns not to do its business in the house. This can take a few months usually, and during that time, you might find that your puppy has some accidental leaks every now and then. That's not the dog's fault, though – it's still a baby and needs plenty of time to learn. However, if you follow these next few tips, you should find that you have to deal with the puppy leaks a lot less often!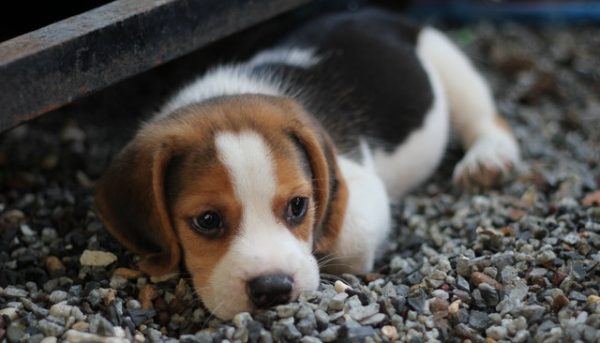 Get Some Dog Nappies
If you have a boy puppy, you might want to buy some male dog diapers so that any accidents don't make too much of a mess in your home. These diapers come in various sizes so you will certainly be able to find a size for your dog, no matter what breed it may be. You just need to then start popping a nappy on your dog at the start of the day so that you don't have to worry about any accidents. Just remember to take it off when you take your puppy outside to do its business where it should!
Set Up A Regular Feed Schedule
It's also a good idea to feed your puppy on a regular schedule too. Puppies won't be able to hold a full bladder for long, so they will likely need to urinate shortly after they have had a drink. The same goes for once they have eaten as well. Sticking to a regular schedule gives you a better chance of knowing when your puppy is going to need to do their business, so you can take them outside and be ready. It will also help them get into the habit of going outside regularly as well.
Always Keep An Eye On The Puppy
There isn't much chance of you ignoring your puppy as they are always after any attention they can get! But if your puppy ever goes quiet or you can't seem to find them, you need to look for them straight away – they could be doing something that they shouldn't be out of view! If you keep a close eye on your puppy, you will also learn the signs that they need to go to the toilet, so you can take them outside in plenty of time.
Always Give Them Praise
Whenever your puppy does go to the toilet in the garden, you need to heap a lot of praise on them. They love being praised, and will no doubt want to do whatever it is that gets them praise again and again. House training is going to take a lot of time, so make sure you don't ever get lazy with all that praise – it will really make a difference!
Hopefully, you don't suffer any more puppy leaks from now on!