I HATE RESOLUTIONS.
Don't get me wrong, I  make them year after year.  I figure that I've made approximately 50 resolutions or more in my time, and I've let about 45 of them leave me with the feeling of failure. Last year I made it a point to NOT call my changes resolutions but rather intentions. That didn't work either.
THIS YEAR I REALIZE
It doesn't matter WHAT I call them, it's simply a matter of taking the first step to change. So without a ton of fanfare, my friend Lisa & I started a facebook group to help not only the two of us change throughout the year, but our online friends as well.
I CALLED IN THE TROUPS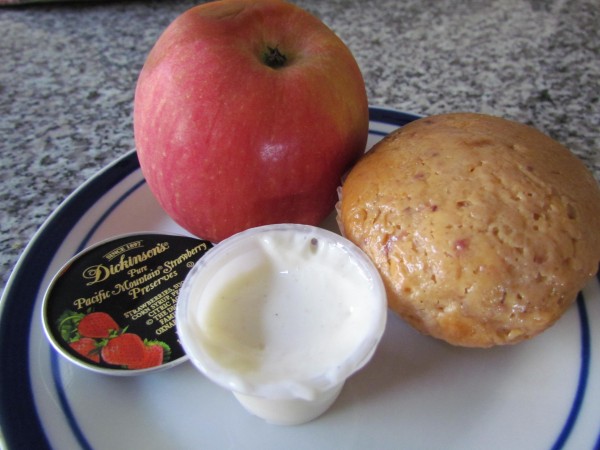 Because I KNEW that I couldn't do this alone. I have VERY unhealthy eating habits, and not only was the weight packing on, but my skin had a gray look to it, I had health/physical issues and most of all I had no energy. It's difficult to break old habits. Right off the bat I've
1. Enlisted the help of Diet-to-Go – I LOVE good food (hence the excess pounds), and their diet delivery service offers FRESH food rather than frozen.
2. Called on motivational guru Pete Cohen – I need a little hand holding to stick with things when they get rough. I'll have more about Pete soon.
3. Began a program to help cope – My last doctor's visit ended in the question "What do you do to shut it off?" meaning, how do you relax and rejuvenate? He WROTE ME A PRESCRIPTION THAT SIMPLY SAID: YOGA. Killing 2 birds with one stone, I knew that my first step would be to begin doing simple yoga. Again, I'll have more for you soon.
4. Walking – I now have the happiest miniature bull-terrier in South Florida. He LOVES going for walks. Mr. S and I have been taking time each day to walk together…as a family. It doesn't feel like exercise, and I'm getting some great Florida sunshine right along with my workout.
BRASS TACKS
Being a post-menopausal, champagne living, woman about town type – I've gotten used to good food. This Thursday I meet with Todd English (he's making a "tasting" for me), Michelle Bernstein has cooked for me, etc. There are two things that I REALLY LOVE.  Incredible food and lots of it.
The Diet-to-Go diet delivery service has the PERFECT program, whether you prefer a basic 1200 calorie (1600 calories for men) food plan, are a vegetarian, or are have decided to go low-carb. They cook your food and send it off FRESH each week. YES FRESH. This is my first time with a REAL diet delivery service (I've tried the frozen and shelf stable ones before), and I can tell (or show you) what a BIG difference it makes.
I LOVE NOT COOKING!
Especially when the food is homemade like this. My favorite is the 7-day a week, 3 meal a day program. WHY? Because I'd never bother to make myself something like apple pancakes (especially during the week), so I actually feel like I'm TREATING rather than depriving myself.
The volume of food that Diet-to-Go sends is INCREDIBLY satisfying. Not ONCE have I felt hungry.
The variety is enough to keep  me happy – I go out to dinner OFTEN. In 3 days of Diet-to-Go I've had meals like Chicken Creole, Whitefish Parmesan, and Linguine Shrimp Alfredo. I could NEVER get bored of my diet eating like this.
I'm not saying it won't be a struggle
That's why I've set myself up for success this time. It's only week #2 of the New Year, but I'm already 5 pounds lighter than I was last week, and I feel a WHOLE LOT BETTER. I'm eating healthy low calorie foods and taking care of myself both inside and out.
You can do it to
Diet-to-Go offers the lowest cost FRESH diet delivery service out there. Epicurious (waving hi to my bestie Raffi who writes for Bon Appétit and Epicurious) has named it the #1 Diet Delivery company!
You can go week to week. There are  no contracts or obligations. When you feel like you can tackle it all on your own, simply let them know.
100% satisfaction guarantee
Choose from plans that include 2 meals per day or 3 meals, a 5 day a week plan or a full 7-days a week of fabulous food. Vegetarians, and those that find low carbohydrate plans work best for them have great choices as well.
According to a University of Washington study published in the Journal of the Academy of Nutrition and Dietetics, high-quality, healthy foods cost on average $18.16 per 1,000 calories – just for the ingredients! That's why eating healthy with Diet-to-Go is such a great value. With Diet-to-Go, you can get a delicious variety of fully prepared, healthy meals for just $17.02 per 1,000 calories. And, everything you need is included. No shopping, no complicated recipes, and no messy clean-up – It's like having your own personal chef. Best of all, it may be less expensive than trying to do it on your own.
For more details check out:
This shop is part of a social shopper marketing insight campaign with Pollinate Media Group™, but all my opinions are my own