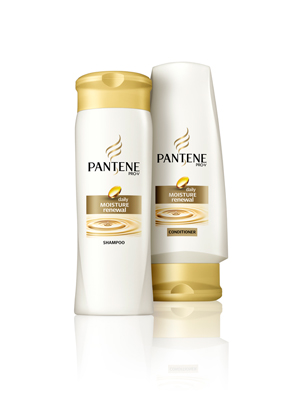 With hair this short you'd think that it's EASY to keep it looking great. What do I have to do? Wash and a 2 minute blow dry and I'm out the door. So, how could having my little pixie cut be a disaster?
Take one male hairdresser
Add electric hairclippers
throw in one hot girl walking by the salon
What do you get?
A zig-zag LINE across the back of your head that's all the way down to the scalp.
Add the line…
OMG your husband is going to KILL ME (they were friends)
Yes, that was me and I happened to be sitting in the chair of a VERY tony salon (one with branches in NYC and another in Amsterdam). Now my issues are much EASIER to deal with (let's just say I can go out without a hat, or a scarf tied around my head).
Short hair is EASY to style,but I do find myself washing daily as all of my hair is close to the scalp, making it LOOK dirty more quickly. This means MORE blow drying and that results in dry, brittle hair, not that youthful SHINE that I only seem to have after Shana has worked her magic on me (you'll find her at the North Beach Salon in North Palm Beach, FL – she's AMAZING).
So what's a girl to do?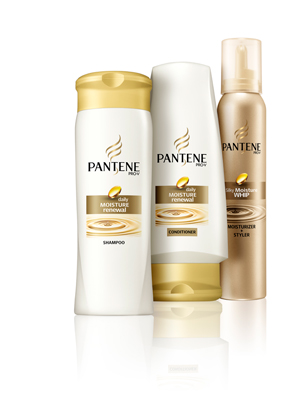 Luckily there are products like Pantene Pro-V Daily Moisture Renewal that are designed for washing DAILY that help reduce the damage and get that moisture back into your hair so that it's soft and SMOOTH again.
It is no secret that blow-drying can damage your hair, but did you know…
The amount of heat in 100 blow-drys is equivalent to the amount of heat needed to melt eight pounds of ice!
The amount of energy used to blow-dry your hair 100 times is enough to run a plasma TV.
OMG – that's a LOT of heat on those skinny little hairs.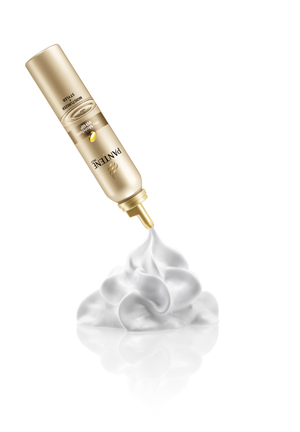 The NEWEST Pantene Pro-V products include their Silky Moisture Whip and Daily Moisture Renewal No Crunch Curls Whip. These are designed to provide benefits of both a styler and a treatment and are SOOOO lightweight (and have that whipped cream feel to them). The Whips give hair that extra moisturization it needs to help compensate for lipid loss and it transforms your dry hair into silky hair that feels moisturized for up to 48 hours.
The Silky Moisture Whip is designed to transform rough, frizzy strands into hydrated, soft hair.
The No Crunch Curls Whip will tame unruly, curly hair and transform it into defined, smooth and bouncy curls that last without the crunch.
I love that they offer a FULL product system. I don't need ALL of these, but it's great to know that there's something for EVERY hair type.

Pantene Pro-V Daily Moisture Renewal Shampoo and Conditioner
Pantene Pro-V Daily Moisture Renewal 2-in-1 Shampoo & Conditioner
Pantene Pro-V Daily Moisture Renewal Silky Moisture Whip
Pantene Pro-V Daily Moisture Renewal No Crunch Curls Whip
Pantene Pro-V Daily Moisture Renewal Moisture Mist
Pantene Pro-V Daily Moisture Renewal 2-minute Masque
YES, my hair grew back quickly (that's the beauty of keeping it short) after my hair disaster, and YES I switched hairdressers. NO, Shana never uses electric clippers on me…she hand trims.

I gave up my biggest hair disaster. What's yours?
GIVEAWAY
Extra Entries
Follow me on twitter @zipporahs and tweet about this giveaway using the hashtag #ChampagneLiving
Comment below with your tweet
Subscribe to Champagne Living,  follow me on facebook or twitter – all found on the sidebar (each counts for 1 extra entry)
Tell your peeps on your blog, facebook page or twitter about this or any post (each counts for 1 extra entry) and link to us.
Share this giveaway on any contest/sweepstakes/giveaway site for 5 extra entries..
This giveaway is open to US residents, 18 and over and ends on September 2, 2012
No purchase is necessary.
Odds of winning are dependent upon the number of entries received.
Void where prohibited by law.
I received product to facilitate this post. All
I received product to facilitate this review. All opinions are strictly my own.