This post has been sponsored by Dolcia Prima Allulose. All opinions are my own (& my husband's who helped me with this project without complaining ONE BIT).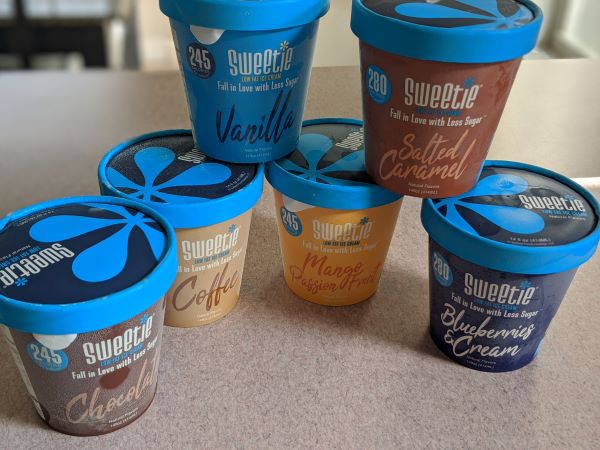 8 PM it hits
Every day as I sit down to watch TV it hits like clockwork. That's when I get those cravings for something "good" (translation: sweet). It's what foils my diet every time. I have no issues sticking with the plan from breakfast through dinner, but the evenings are when I stray.

Lately, I've been giving in to my cravings
And I've been doing OLD STYLE with some fun fountain treats from my childhood. I'd forgotten just how much fun a float or a sundae could be, and I'm doing it completely guilt-free thanks to DOLCIA PRIMA® Allulose sweetener that has found its way into my Sweetie®Ice Cream. I love that unlike other sweeteners DOLCIA PRIMA® Allulose gives Sweetie® a true sweet taste and texture with no aftertaste like sugar does all with 90% fewer calories than sugar! Plus my Sweetie Ice Cream is a great low-fat alternative with than 2 grams of fat, and 7 grams or less of sugar per ½ cup serving. That means more for me.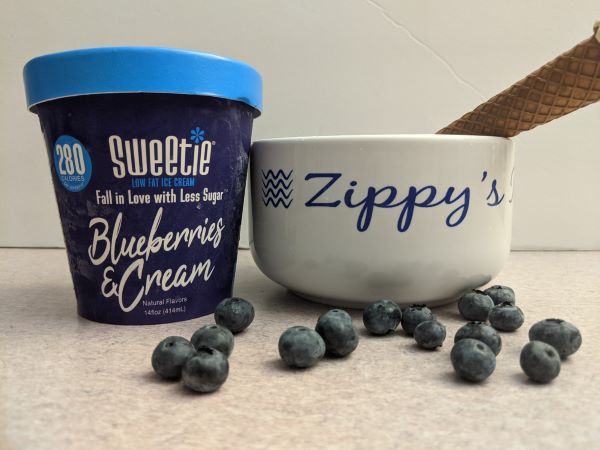 My at-home low fat, low sugar, healthier soda fountain
I got to thinking about treats that I haven't had since I was a kid. Do you remember sitting at the soda fountain and ordering a root beer or Dr. Pepper float? Me too. I recreated one of my favorite childhood treats using Diet Dr. Pepper and Sweetie Vanilla ice cream with DOLCIA PRIMA® Allulose for a low carb Keto treat with that same flavor I remember from childhood, but without raising my blood glucose or insulin levels (yes, it's a healthy, low-calorie alternative to use in place of sugar by healthy people or individuals with type 2 diabetes).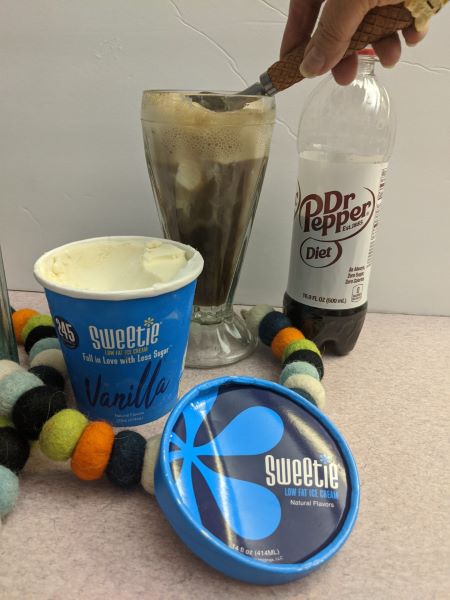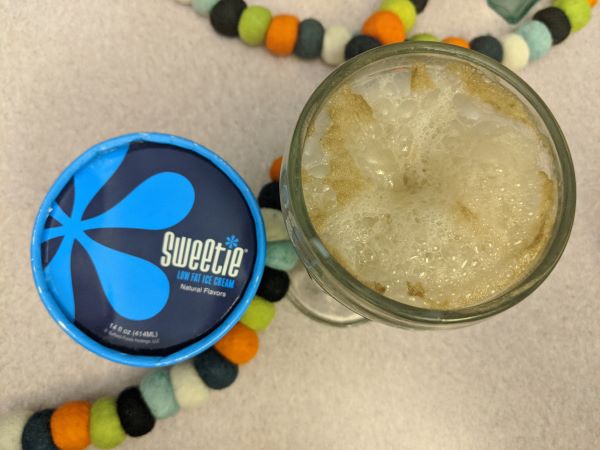 YUM! But, I didn't stop there
Oh no, no, no, because one taste of Sweetie Ice Cream's Blueberries 'n' Cream and I knew that I need an entire bowl of it. I generally don't like sugar free ice cream, they always leave me a horrible aftertaste that just doesn't fulfill my sweet tooth. Now that Dolcia Prima Allulose is in the picture that has ALL changed.
My mind raced with delicious ideas since the one thing I've been missing on my Keto days (dessert) is now available in Vanilla, Chocolate, Salted Caramel, Mango Passionfruit, Coffee and yes….that delicious Blueberries 'n' Cream.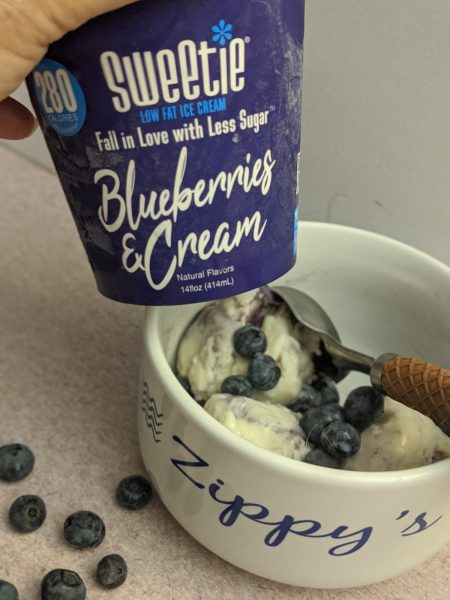 I can't wait until it hits stores here in Florida
Right now Sweetie Ice Cream is served at a number of stores and creameries throughout Massachusetts, Connecticut, New Hampshire, Rhode Island, and Vermont. Thankfully I can buy it online and have it delivered to my doorstep (that's how I got it). Click here to learn more www.SweetieIceCream.com
With such great taste
I'm going to be checking out ALL of the products that I can get with DOLCIA PRIMA® Allulose.
NO MORE GUILT!