When it comes to your home it often has a hub, and this could mostly be described as the kitchen. The brain of the home, the place where it all happens, but often other aspects of your life such as comfort, rest, social situations, they happen in the heart of your home and that may be the living room for you. A place you can relax, a place you can be sociable, a place where you can gain inspiration and feel creative, and a place to spend with your loved ones. It really can do it all. So how do you make the most of it? Here are some of the things you could consider.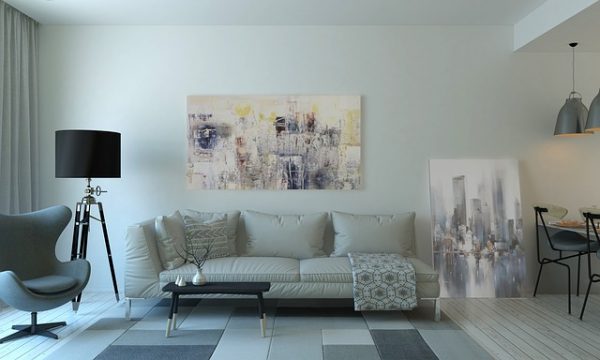 Think about your color choices and themes
One of the first things to think about would be the color choices that you have in your home and perhaps even the theme of the living room. The colors you have will dictate how a space feels, so if you have the right colours or busy patterns on the wall, then perhaps that room may not feel as relaxing as perhaps something decorated with calming pastel shades or clean lines and fewer patterns. Think about what you want from your living room. 
Inspirational quotes and ornaments

 
When it comes to feeling inspired in your living room then one surefire way to do it is through the things that you display. There is a new trend to have prints of quotes and this can be a great talking feature for your room but it can also serve a purpose as you start to feel inspired when you are reminded of your favorite words. The same can be said for ornaments. Choose only the things that you love, that have meaning or that have great memories for you to display in your home. They will serve as lovely reminders. 
Making more use of the window

 
Natural light is a great way to feel inspired and to feel happy and awake, we need as much of it as possible, so make more use of the windows in the rooms you spend the most time in. It might be time to invest in some replacement windows if they are looking a little old and tired, and this can make a big difference when it comes to the amount of light. A window replacement can be an easy project to take on. Once you have this sorted, you can think about how you dress the window with things such as curtains and blinds, and what you may have on display on the sills. 
The furniture you have is important
The furniture you have in your room is very important, and so you may need to take some time to really consider what you want and what you need. From the size of the furniture you have in there to the functionality of it. How comfortable it is versus the style and overall look. 
Creating the right atmosphere

 
Finally, the atmosphere and how you feel is very important, especially when it comes to the living room. Take the time to think about how you might create the right atmosphere. From using candles and scents to the lighting. 
Let's hope that these tips help you to transform the way your home feels to you.