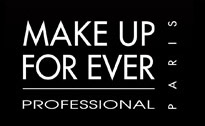 Make Up For Ever is inviting Champagne Living's readers to their first ever Make Up Bag Remix Tour!
This wonderful Paris based professional make up brand wants to help you (and ME) to "remix" our make up bags teach us how to use the make up you already have, properly, no matter the brand.
The mobile tour, launches February 1st in Los Angeles, CA and is scheduled to stop in 9 cities total across the country for all the beauty obsessed to take part in.
Here is the full tour schedule:
Los Angeles, CA: February 1st – 3rd
San Francisco, CA: February 9th – 10th
Las Vegas, NV: February 16th – 17th
Dallas, TX: February 23rd – 24th
Miami, FL: March 2nd – 3rd
New York, NY: March 9th – 10th
 Boston, MA: March 23rd – 24th
Chicago, IL: April 6th – 7th
Toronto, ON: April 13th – 14th
So HURRY and book your appointment here: http://makeupbagremix.com 
Yes, it's FREE!
What will you get?
A 

one on one make up bag evaluation with a professional artist to go through your bag to figure out what's working and what's not!

A better understanding of what is the MOST flattering on you

A new makeup bag,

A face chart detailing how to use all of their products

Recommendations of additional needed products by Make Up For Ever. Also,

PLUS – a photographer will be on site for each clients "after" look that will be featured on Make Up For Ever's USA Facebook page. 
I've already made my appointment!
See you there!
For more details 
Twitter: @MAKEUPFOREVERUS  Hashtag: #MAKEUPBAGREMIX