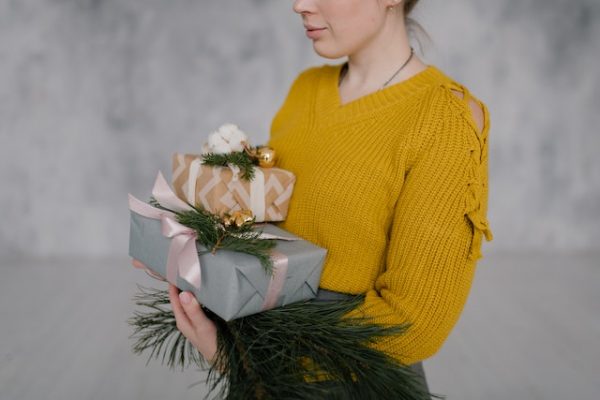 Is it one of your friend's or family member's birthday coming up and you are trying to think of a luxury gift to get them? Maybe it's their wedding anniversary or you are looking to get them a gift for their wedding? We have put this article together to help. 
When it comes to gift buying, start by deciding on a budget and make sure there is enough time for your gift to arrive – the last thing you want is to turn up empty-handed as it's not arrived on time. Think about the things they love to do and try to match your gift with that. With any present you give, you want them to use it on a regular basis, instead of being put in a cupboard to gain dust. 
Below are four different gifts that make great presents 
Diamond Jewelry 
Who doesn't like to receive diamonds as a present? You can purchase them a diamond necklace, bracelet, or earrings, there are so many options. The price of diamonds varies hugely allowing you to set a budget and stick to it as closely as possible. If you want to compare diamond prices, you could use a site like PriceScope diamond prices. If they have a special event coming up, try and buy the jewelry with the idea that they can wear it to the event. 
Champagne bucket 
When it comes to wedding gifts, a champagne bucket can make for a great present – especially if they like drinking champagne or sparkling wines. For this same reason, it makes for a good present for a wine enthusiast. A champagne bucket helps keep your bottles at the perfect temperature to drink. It stops you from having to pop to the fridge whenever you need to top up someone's drink and let's face it they look great!
Perfume 
Depending on how well you know them, buying perfume can be a great idea. If you know them well, perfume makes for a great present. You can buy them a bottle of their favorite spray, or get them something completely different that you think they will like. If you are unsure about what perfume to buy, you could reach out to their partner or family member to ask for suggestions – they can sneak into the bathroom and find out the one they wear to help. 
A pair of fancy shoes 
Shoes make for a great present! Depending on the type of shoes you are going to buy, they can wear them on a daily basis or on a special event. When buying a pair of shoes as a present, the obvious suggestion is to confirm their size before buying. Try and buy something you know they would like but wouldn't necessarily treat themselves to – because they are too expensive or they keep talking about them but have other priorities. 
Which of the above four gifts is your favorite? Are there any gift suggestions that you think we should add? Is there anything you would like to share that will benefit our readers? Let us know in the comment box below.