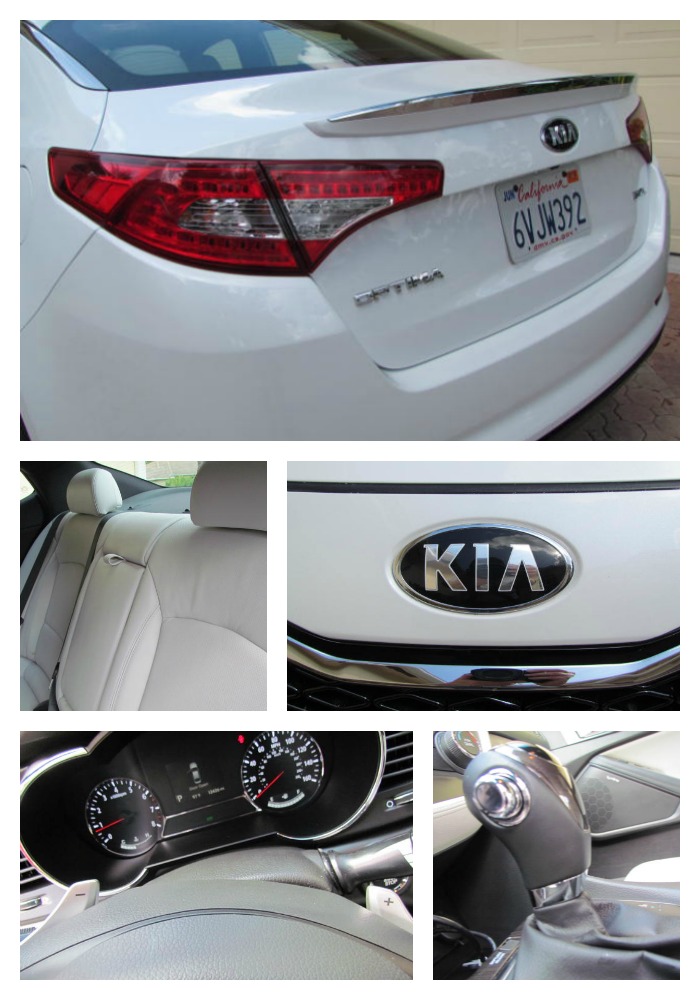 I vacillate between being a car snob, driving green, and being practical. Either I never figured out just WHAT was important, or I just WANT IT ALL. I figure it's the latter. Who can blame me? So, how do I balance the practicality of not spending a FORTUNE, with good looks, comfort, and FUN?
Kia offered me the solution
The 2013 Kia Optima may just fit the bill. Last year, I reviewed the Optima Hybrid and actually enjoyed driving it. It fit that GREEN part of me (I drive a hybrid car now), and the Kia Optima SXL fits the luxury car side of me (before driving green I  had 2 cars, one for the weekend –  a Sebring Convertible, and one for every day – a Volvo S80).
So…what did I think?
LOOKS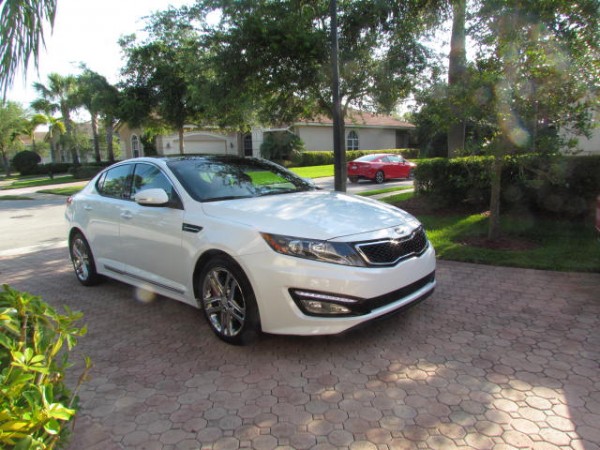 Yes, I'm shallow. I need my ride to look good. Hey, I'll be stepping out of it, and it's ALL about first impressions. The Optima SXL is designed with ME in mind. Much sleeker looking than other cars in it's class (like the Camry or the Accord), the Optima turns heads. It's lines tend to be different than all of the others, yet it still has a classic appeal.
I'm ALL about being surrounded by luxury, and the two-tone door trim (mine was black & white – my FAVORITE combination) offer the look of my friend's Acura, while the cool leather seats (and yes, I DO mean cool – as I had the cooled front seats blowing in the hot spring Florida weather) looked good no matter WHAT color I decided to wear. The interior provided PURE LUXURY right down to the leather wrapped steering wheel and gearshift knob in a contrasting gray with… Wood accents…I thought these were reserved for those European cars, but not anymore. Yes, there is wood trim, even on the gearshift knob.
And then there's the….PANORAMIC SUNROOF. Who needs having TWO cars (one convertible & one sedan) when you have a sunroof that spans from the front seat and over the back?
The only thing I miss is top-stitching on the seats, but really I can live without it.
RIDE
SMOOTH! Yes the turbo had the pickup that I crave, and the only noise I could hear were my favorite tunes coming from the HD Infinity Radio and the Coffee House playing on Sirius. Am I showing my age by my music? I don't care. I'm used to driving a CVT transmission, and it always FEELS odd when I revert back, but not only did the Optima shift with EASE, but it gave me the option of SHIFTING with it's 6 speed Sportmatic Transmission (something I haven't used since driving a triptonic Porsche years ago).
It held the road with a nice tight drive, both on the highway as well as city driving.  I even snuck back to a country road and let her really GO GO GO. It took those tight turns with ease!
SAFETY
Airbags, airbags, airbags! I'm not saying that I'm a BAD driver, but let's just say that Mr. S won't get into a car with me behind the wheel unless it has dual front airbags, side airbags and curtain airbags and YES, the Optima SXL has ALL of them. Of course it's equipped with the standard seatbelts, anti-lock brakes, traction control, and electronic stability control. It also has hill assist (great when you're using the Sportmatic) and even has lower anchors and tethers for those car seats and booster seats.
TOYS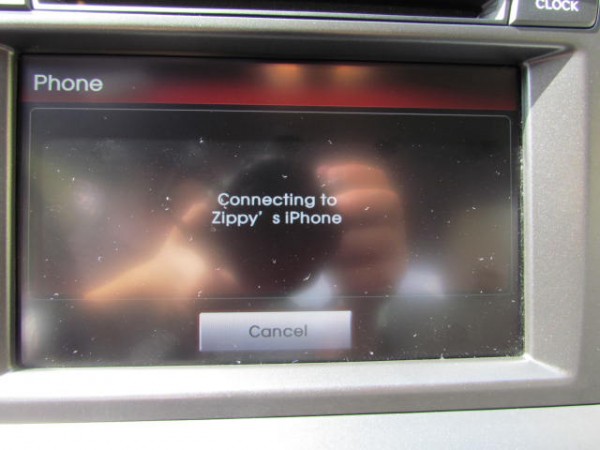 From the rear camera display in the nav system, to the first aid kit tucked inside the massive trunk, Kia has thought of everything. Even the outside mirrors are heated for those ski trips up to North Conway that we take in the winter.
My favorite extras are the keyless entry and start (I never have to take the key out of my handbag) and those USB and auxiliary input jacks so I can annoy Ben and Mr. S with my favorite Pandora stations. The bluetooth technology synced almost automatically (I simply pressed bluetooth sync and turned the bluetooth on my iPhone on and VOILÀ I was chatting with Sandy while I drove to Miami for an event).
THE BOTTOM LINE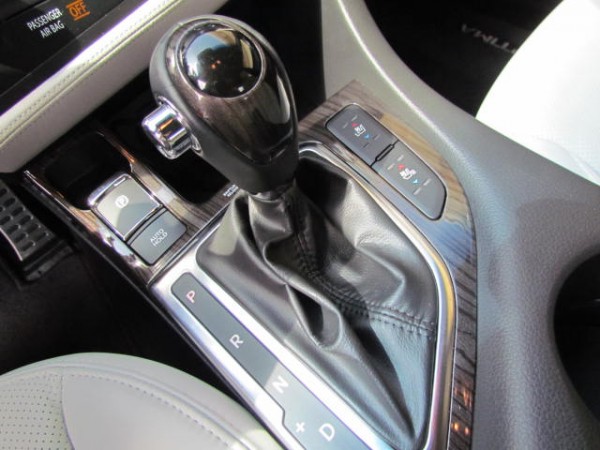 Fuel economy was not too bad at an average of 26 MPG. I'm used to the low 40's that I get in my hybrid, but if I want that, I'd buy the hybrid version of this car. The price seemed a bit steep to me at $35,000, but then again the model that I tested was LOADED with extras. It comes in at base at just under $27,000…..but WHO wants a base model after you've driven THIS?
I definitely filled my need for luxury and looks along with all of the toys that I require in a car. Personally, I think that the price is more than a Kia SHOULD cost, but then again…this wasn't your AVERAGE Kia.
I test drove this car for a week. All opinions are strictly my own.