Our experience was fully sponsored by Universal Orlando Resort, The Cowfish, and Loew's Portofino Bay Hotel. All opinions are strictly our own.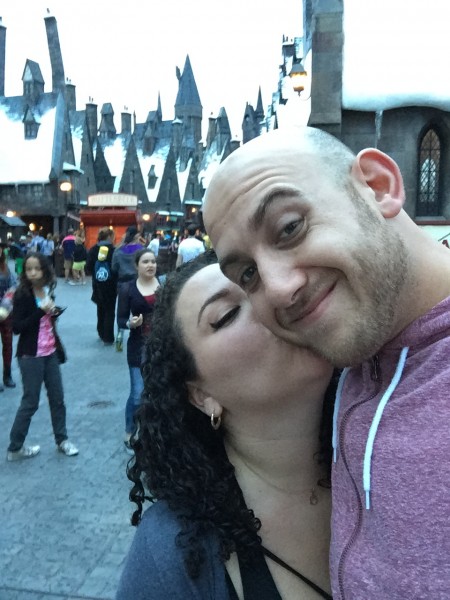 Love is Universal. And Universal Orlando Resort, for a new relationship (especially), is love. When it comes to firsts in a relationship, nothing can turn the pressure up like the very first Valentine's Day you spend together.
My boyfriend and I have been together three months. We started dating right before my birthday in October and have since survived my birthday (I like to make a big production), Thanksgiving, the holidays and New Year's Eve. When it came to Valentine's day, I wasn't sure what we were going to do. We're both swamped with work, life, and trying to move our relationship along.
"Why don't we do a getaway?" he suggested.  Orlando is pretty close to us, and he had never been to Universal. "WHAT?!" I remember saying to him, before remembering he isn't from Florida.  I hadn't been to Universal Orlando Resort in quite some time either, so I figured what better timing to hit the roller coasters, CityWalk, and have some serious fun.
He planned it all! After a stressful week, he packed up the car, kissed the dog and headed out to our "surprise" weekend getaway. When we pulled up to the hotel, Portofino Bay, my mouth dropped. The hotel is a Loews Hotels, and is g-o-r-g-e-o-u-s. We stepped inside the lobby and I was instantly excited to be there, beyond all reason (for a 30 year old woman).  I've never been to Italy, but if the Loew's Portofino Bay Hotel was any representation of how beautiful Portofino, Italy is, I'm in.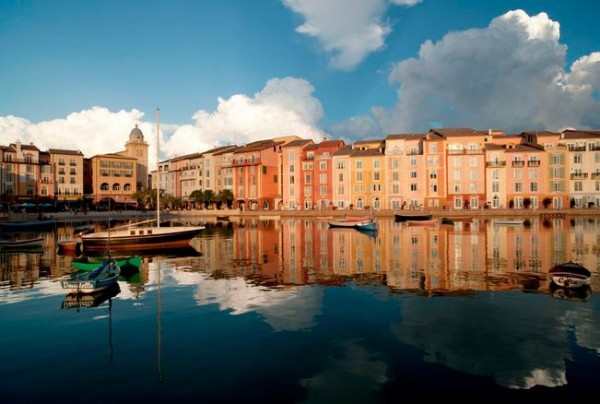 It was like being transported overseas, instantly. The Harbor Piazza is beautiful, open, and sits right on the bay that transports you to Universal Orlando Resort. We walked past rustic boats, charming bars, coffee shops and stores to get to our hotel room. Not a surprise to open the room and be totally overwhelmed by how great the rooms is, with a spacious classic design. We were overlooking the bay and the boat that comes to takes you to where the adventure begins.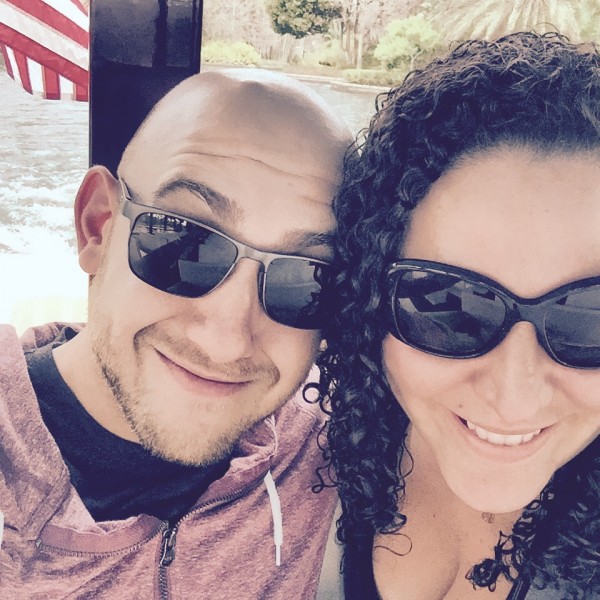 The boat to Universal was perfect. It took us five minutes to go from Portofino Bay to CityWalk. No parking lot? No ten-minute walk into City Walk? YES.  We started in Universal Studios, because getting to Diagon Alley was a MUST. Stepping into Universal, I remember looking at my boyfriend thinking, "this was the best idea you've had. Maybe ever. Well, thus far."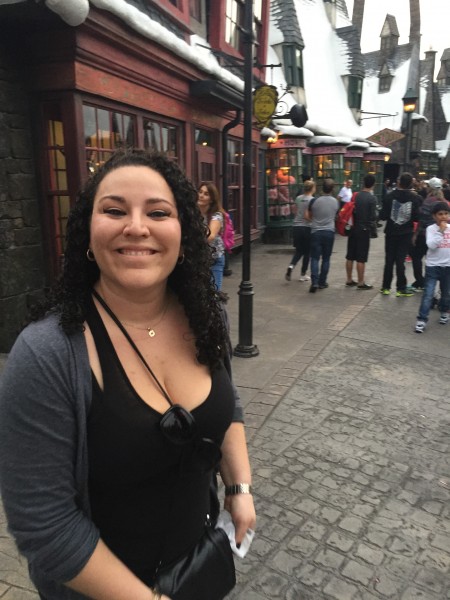 A Universal Getaway is PERFECT for Valentine's Day is perfect because:
You get to be a kid. You get to share in that happiness with your significant other. Who also makes you happy. Universal is pretty much a "happiness facilitator."
Standing in line builds excitement and gives you time to chat with your boo-thang. It's nice to get some private time and not be interrupted by phones, bosses, dogs (sorry Fozzie Bear, we love you!) or anything else.
Universal Orlando Resort is magical. It's pure fun, excitement, and reminds you to let loose. Diagon Alley was A-M-A-Z-I-N-G and transported us into the movie. Literally! If you put a picture of Diagon Alley from Harry Potter side-by-side with a photo of Diagon Alley in Universal Studios, it would blow your mind. We felt like we were IN THE MOVIE. WE WERE HARRY POTTER AND HERMIONE. NOT MERE MUGGLES!
It takes the "pressure" out of the day. We celebrated early, but it was totally worth it. Our idea of romance is a getaway in a beautiful hotel, some thrill rides, some chats and some amazing food. Did we achieve what we were after? I'd bet you a Duff beer from Springfield, we did.
There are so many amazing restaurants to go to on CityWalk, you could spend your entire vacation eating and drinking the awesomeness.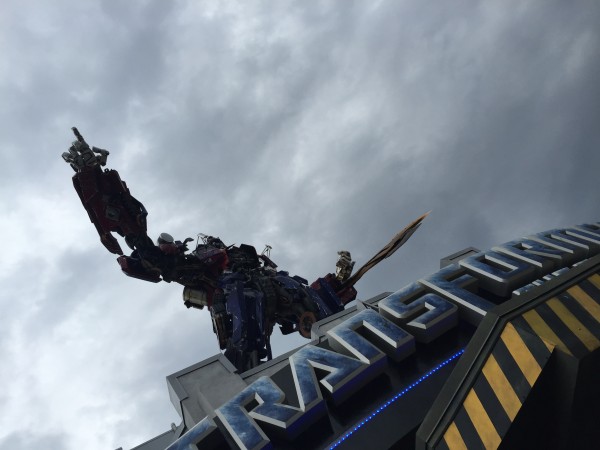 Also, watching your boyfriend experience The Hulk coaster for the first-time is hilarious. Especially when they have a distinct boy-like giggle when the coaster takes off!
That night we went to The Cowfish, a new restaurant on CityWalk.  If you can get yourself to this unique place, you should, because you 100% would be missing out if you don't. I've never in my life (as a sushi and burger connoisseur) seen or tasted anything like it. The service was impeccable. The menu was mouthwatering. The food delivered beyond what we even expected, and I tried sparkling sake (to which I am now obsessed with!).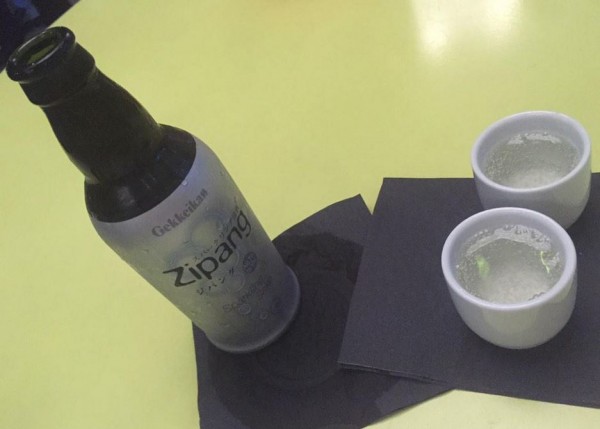 We ate a pulled pork sushi roll, a filet and lobster sushi roll; we ate ALL THE SUSHI ROLLS and even a perfectly creamy crab rangoon dip. If I could give this place a higher rating than awesome-sauce, I'd do it. 15 out of 15. Beyond on point with their food, ambiance, AND (surprisingly) price. Worth every penny!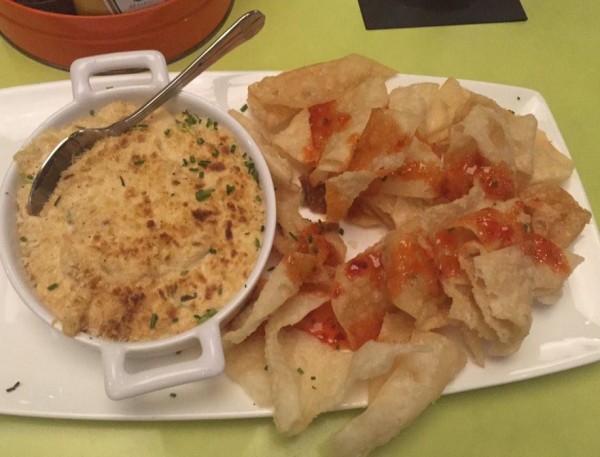 After City Walk, we watched the fireworks, while we held hands and waited for the boat to take us back to Portofino Bay to relax.  We laughed thinking about the Despicable Me ride. We talked about how we'd be back to ride Gringot's Bank and the Forbidden Journey rides again, and what a great time we had together.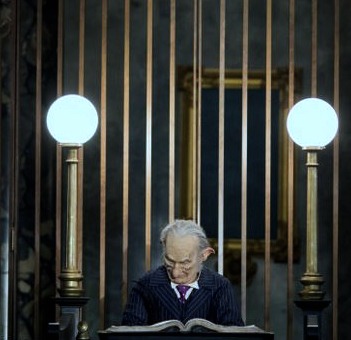 Universal let us has some fun with our Valentine's Day love this year, instead of doing the same-old dinner and drinks.  It helped us shake off the daily grind, and fall more in love with more than just our relationship – with Universal too!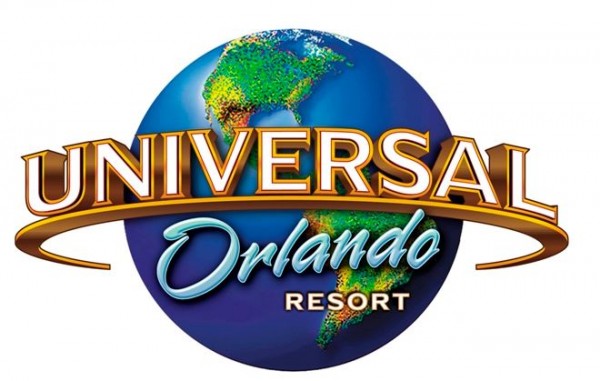 DETAILS
SPECIAL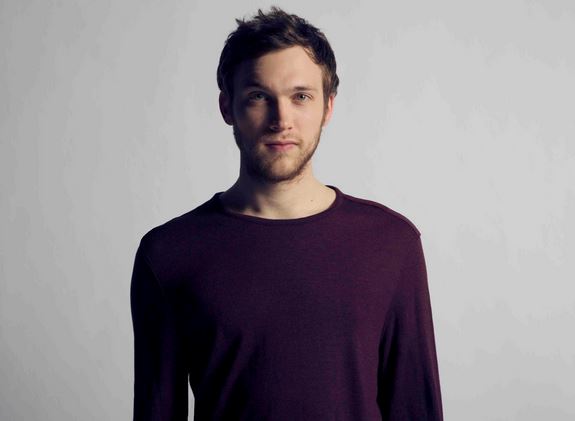 If you're heading to Universal Studios for Valentine's Day, you'll be just in time for a little Mardi Gras fun and entertainment. Beginning February 7th and running through April 18, 2015 you get some great musical concerts INCLUDED with your Universal Orlando Resort pass. Some of the entertainers include
Jessie J (on Valentine's Day)
Kelly Clarkson
Trace Adkins
American Authors
The B-52's
Phillip Phillips
and MORE
Learn more at: Mardi Gras