Note: This post contains affiliate links. Product was supplied to us for consideration.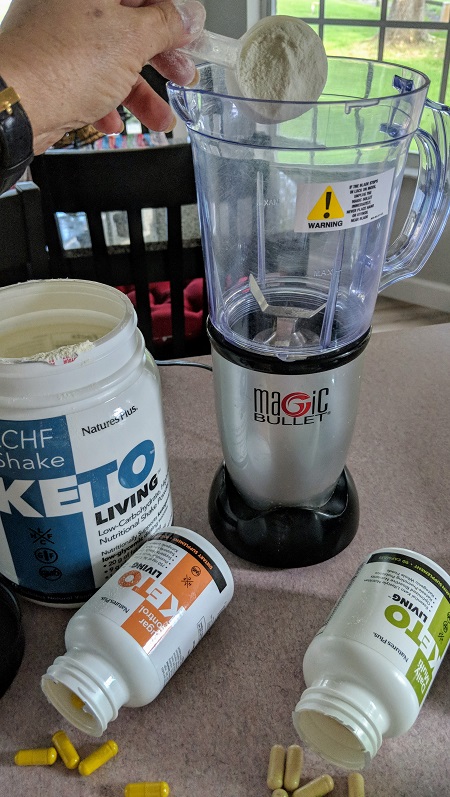 A little over two weeks ago I decided that I was done complaining. I had been talking the talk about living healthier, eating right and getting moving. But, I would start and then find myself face first in a bowl of ice cream 2 days later. I don't remember it being so hard to actually stick with something before. But that all ended on July 30th. That was the day I sent my money off and signed up for a program. I was begining The FASTer Way to Fat Loss with my coach Valerie. I'd seen a friend lose weight quickly, and the premise of the program just felt right. Besides with Valerie reminding me it was about

PROGRESS NOT PERFECTION
I realized that the reason I had failed so many times in the past was that I believed I had to be PERFECT, and if I wasn't…then I would STOP.
Carb cycling, Intermittent Fasting and a ROCKIN' coach
When you have the support and a clear set of directions, working on weight loss is so much easier. Valerie offers us daily updates and a weekly call, as well as a clear program of how to fast (we eat only during an 8 hour period), which days are low carb, which are regular macro, and which are low macro days. Each round lasts 7 weeks, with the first week being a PREP WEEK. I used this week to learn about the program and I instituted the intermittent fasting…and since I'm not a big breakfast lover, I choose to eat between noon and 8:00pm. Others in my group began the exercise program. The beauty of having that week to LEARN was amazing, as I'd never had that luxury of easing into a diet before.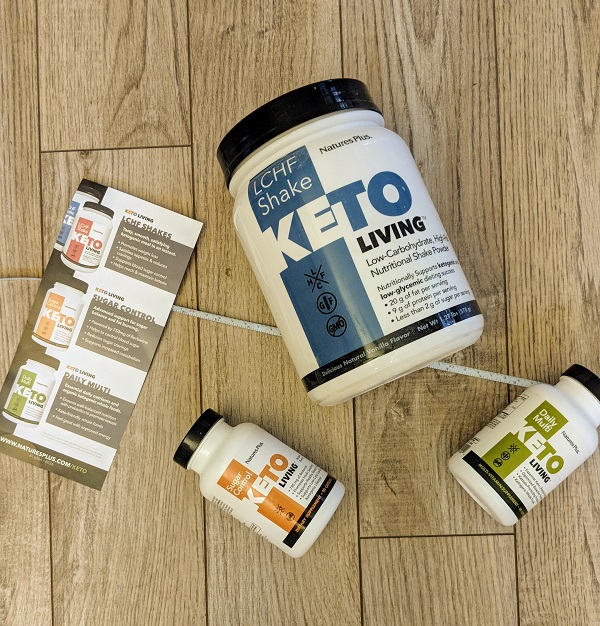 Food choices are our own
Using the FWTFL guidelines, we make our own choices, and I didn't want to make my low carb days about steak, steak, and more steak. I found Natures Plus LCHF KETO Living Shake to be my way of making sure that I enjoyed plenty of protein and fat, without the usual sugars of other meal replacement shakes. Plus, it has Medium-chain triglycerides (and if you've been following my dog's dementia issues, you know that taking MCTs has reversed the Canine Cognitive Dysfunction symptoms). So, not only am I able to stick with my diet, but I'm helping my brain stay healthy as well.
Are you on a ketogenic diet?
While I am doing low carb only a couple of days each week, I know that a lot of you are on ketogenic diets, and Natures Plus LCHF KETO Living Shake, along with the KETO Living Sugar Control and Daily Multi formulas will help you get the nutrients you need as you stick with your diet.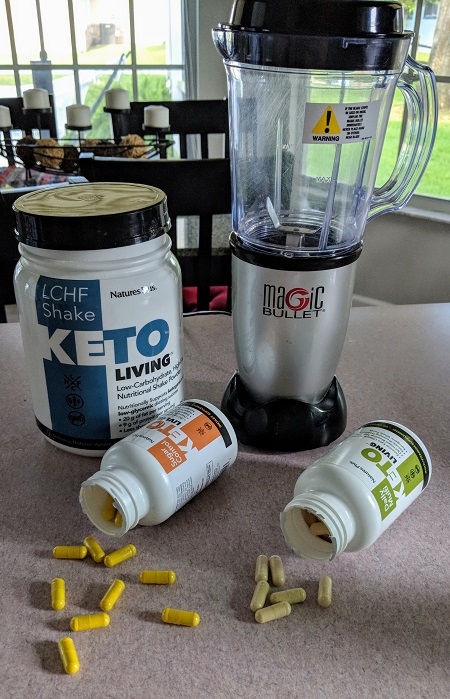 Natures Plus LCHF KETO Living Shake
Promotes weight loss
Satisfies appetite & reduces cravings
Supports blood sugar control
Helps reach & maintain ketosis
750 mg of Berberine promotes healthy metabolism, blood sugar control & optimal weight management
Highly active Chromium contributes to improved insulin sensitivity
Standardized Cinnamon, Banaba, Garcinia & Gymnema combine to support healthy glucose levels
A base blend of Organic Keto Support Whole Foods enhances the full benefits of the ketogenic diet
Specialized multi formula to support those following a ketogenic diet
Provides the optimal daily value of required nutrients
Features 100 mg of L-Carnosine that reduces complications of unhealthy blood glucose levels
Features 500 mg of ALA, L-Taurine, Inositol, NAC and Green Tea to support healthy ketosis
Specific probiotic strains for proper GI function and maximum ketogenic support
A base blend of Organic Keto Support Whole Foods enhances the full benefits of the ketogenic diet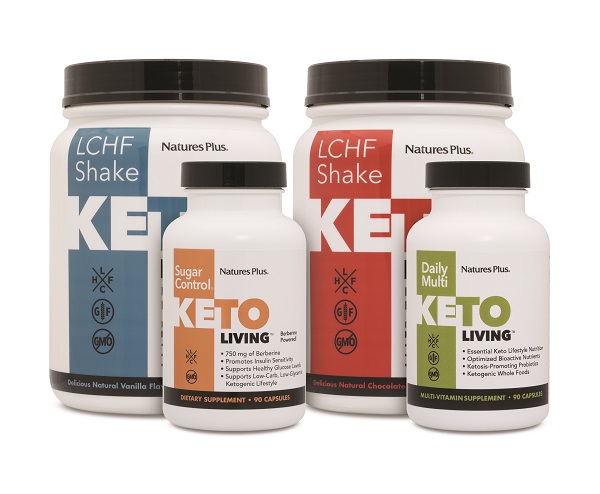 I can feel my rib cage
While it is suggested by my coach to not step on the scale until the first full round is finished, I couldn't help it, but more importantly I'm starting to actually SEE my body change. I can feel my rib cage for the first time in years. I also feel HEALTHIER and that says more than anything.

If you're tired of just talking the talk….check out:
Nature's Plus

for all of the KETO Living products

Feel free to ask me questions about the program and products either here or on social media. I'd be happy to talk more about my experience with them.