Disclosure: This post has been sponsored by Fox Searchlight Pictures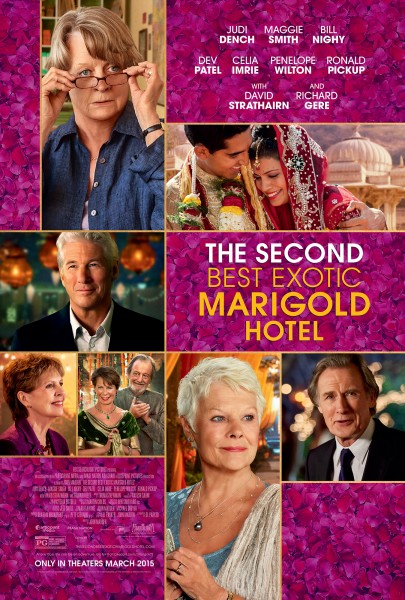 Ten years ago Mr. S and I took the plunge, to leave our lives behind and start a more relaxing life here in Florida. I have to say that I thought it would be easy.
NOT SO.
What happened is two people with too much time on their hands all of a sudden found themselves home and together all day. It didn't take long for me to realize that this wasn't what I wanted and I embarked on creating the Champagne Living life that I now lead. Boredom doesn't look good on me, and I had seen my friends get old quickly. I went from sitting home watching TV – to traveling the world, from cooking meatloaf –  to paella, and from a new city where I knew no one – to having friends all around the globe. At sixty-one I feel like my life is still full of gifts waiting for me to unwrap them each and every day.
Trust me…if you're not LIVING YOUR BEST LIFE, you're not really living.
It's time.
No more "someday," no more "when I have the time/money," no more "I wish." Life was meant to be lived…and you'll find that it doesn't take a lot of time, money, or even wishes, it takes LIVING.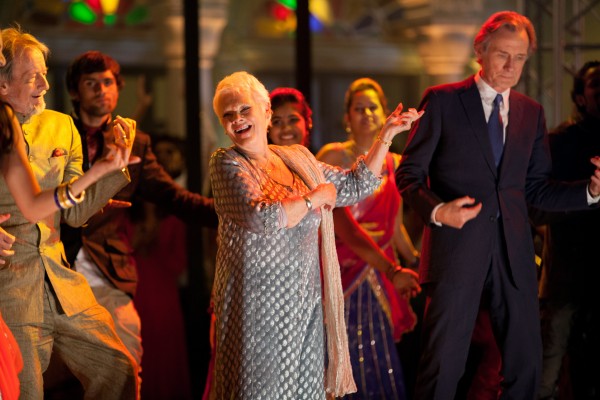 That's why I LOVED the Best Exotic Marigold Hotel and I'm so excited to see the Second Best Exotic Marigold Hotel this Friday, March 6th. It is a film that EMBRACES living your best life….at ANY age.
THE SECOND BEST EXOTIC MARIGOLD HOTEL is the expansionist dream of Sonny (Dev Patel), and it's making more claims on his time than he has available, considering his imminent marriage to the love of his life, Sunaina (Tina Desai).  Sonny has his eye on a promising property now that his first venture, The Best Exotic Marigold Hotel for the Elderly and Beautiful, has only a single remaining vacancy – posing a rooming predicament for fresh arrivals Guy (Richard Gere) and Lavinia (Tamsin Greig). Evelyn and Douglas (Judi Dench and Bill Nighy) have now joined the Jaipur workforce, and are wondering where their regular dates for Chilla pancakes will lead, while Norman and Carol (Ronald Pickup and Diana Hardcastle) are negotiating the tricky waters of an exclusive relationship, as Madge (Celia Imrie) juggles two eligible and very wealthy suitors. Perhaps the only one who may know the answers is newly installed co-manager of the hotel, Muriel (Maggie Smith), the keeper of everyone's secrets. As the demands of a traditional Indian wedding threaten to engulf them all, an unexpected way forward presents itself.
The Second Best Exotic Marigold Hotel once again embraces the fact that getting older doesn't mean that you have to be OLD. It doesn't matter whether you're 20 or 80, you can still live the best life you've ever imagined.
VISIT THE OFFICIAL WEBSITES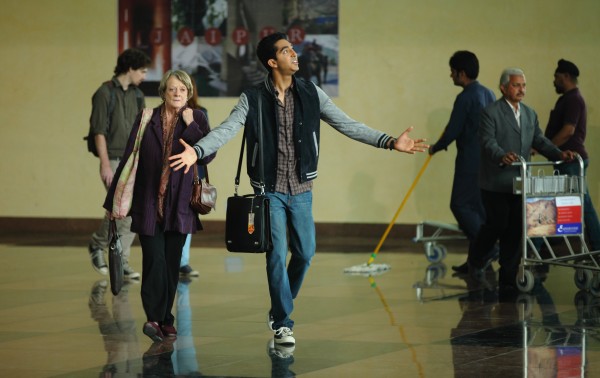 ABOUT THE FILM
Judi Dench, Maggie Smith, Bill Nighy, Dev Patel, Richard Gere and the rest of the gang are back for another heartwarming adventure!
#LOVEBLOOMS AT THE SECOND BEST EXOTIC MARIGOLD HOTEL IN THEATERS MARCH 6!