I am a NETGEAR Ambassador and I received this product in exchange for my honest, unbiased opinion and review.
It's been my nightmare for a year now. Every day, sometimes for days on end, my wifi connection has been lost. Calls to my internet provider and the hard-wired line all point to no issue. Then why haven't I been able to get online?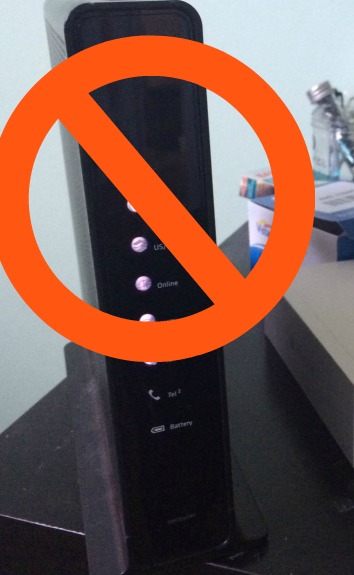 After spending MONTHS and MONTHS of daily reboots, refresh signals, and general frustration it came down to ONE thing. The router that I had just wasn't cutting it. The mansion is a good size, and I need to be able to sit out on the lanai and work, take refuge in the guest room, and watch my FAVORITE shows on TV at the same time I'm working on my laptop.
Thankfully, I'm a Netgear Ambassador, and they came to my rescue with the Nighthawk X6 – a router that looks like it came out of a Science Fiction movie. I panicked. Would I be able to set it up? What if I messed up and I missed the night's twitter party? Would my internet provider make the process difficult?
I took a deep breath…
Setup
The Nighthawk X6 may LOOK like something from the control room of a spaceship, but it is easy enough for even ME to hook up. Almost to the point of being plug and play. I asked Ben to be nearby, just in case. But the only thing he had to do was MODEL the unit while I took photos. It was a matter of simply connecting the unity to my modem via ethernet. Then I turned on my computer, and a page came up to input the new router to connect with my internet provider. YES, it was THAT simple.
Features
Tri-Band Wifi gives you a stronger signal and the ability to have MORE devices working seamlessly. Since Mr. S is on his iPad, Ben has 2 computers going (one with gaming), and I am always working online…this was the ESSENTIAL part of what the Nighthawk X6 delivers.
Up to 3.2 Gbps
That's QUICK at  600+1300+1300 Mbps speeds!
6 High performance antennas – that means that I can sit outside with a glass of wine and my laptop and get just as strong a signal as I can in the office.
Smart-Connect – somehow it knows whether my device is quick for gaming or slow like Mr. S's music, allowing separate bands for the different devices.
1GHz dual core processor with 3 offload processors
USB 3.0 port offers high-speed, USB storage-ready access –  I love being able to connect my USB to my router. Now I can play, view, listen to, and watch videos, photos, and music on connected TVs, game consoles, or media players.
Easily manage your home network with the NETGEAR genie app
Because everyone needs a genie (even if it's NOT in a bottle)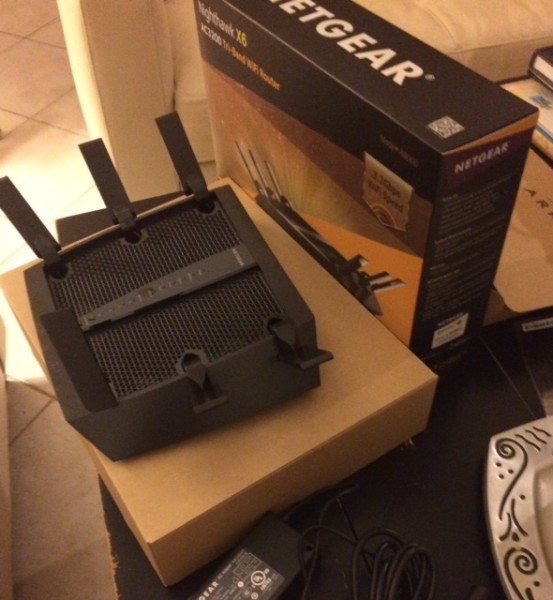 Performance 
So far (and I've been testing it for about a week, because I was away on a press trip) my speed is so much faster! I have not had to call my internet provider, have not needed a refresh, and Ben came to visit and played on his Playstation at the same time I was working, he was editing a video and Mr. S was listening to Pandora, all with no lag or hiccups. WOW.
I can even use my wireless printer with EASE now (something that I always had difficulty with)
Price-value
I'm embarrassed to admit that I'd been RENTING from my internet provider. At under $300 the Nighthawk X6 is on par with most others and a HUGE bargain over the way I had been paying for my previous wifi.
Purchase
The Netgear Nighthawk X6 is available at Amazon, Best Buy, Wal-Mart and more.
Details
For full details (and all of the technical stuff that goes over my head)
Visit: Netgear.com