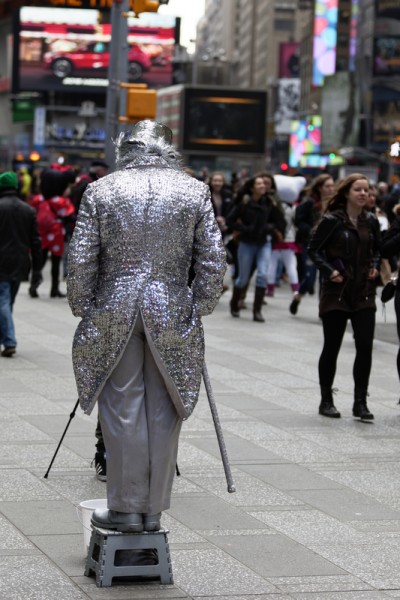 As a city girl, I'm used to the hustle and bustle and noise that goes on, but I have LOTS of friends who, while I wouldn't call them country bumpkins….they would rather have open fields than restaurants and shopping at their disposal. Cough, cough…Sandy. Here are some tips on making the switch from country to city life.
It's a theme that's been exploited many times in literature, music and the movies — a successful, but stressed-out city dweller decides that he's had enough of the pressures at work, the traffic, the noise and the lack of opportunity to get in touch with nature. He then gives it all up and heads for the pleasures of small-town life. As much intuitive appeal as this trope possesses, though, research has discovered that it doesn't reflect reality.
Rural or small-town life tends to offer limited opportunities for jobs that truly satisfy, for self-discovery and self-advancement, social networking with like-minded individuals and artistic discovery. In many ways, it is these opportunities that help with personal fulfilment and lowered stress. Removed from their natural environment, people who live in cities also tend to find a greater level of incentive in undertaking spiritual journeys for mindfulness and inner peace.
Switching to life as a city dweller does come with a few challenges. According to South Yorkshire-based real estate agency Palmer Snell, in many cases, the adjustment required in such a move can be far greater than it could be moving to a new country.
1. Embrace the pace
 In many ways, city life can be excruciatingly slow; being stuck in traffic would be one example. An overall sense of speed, though, is what most people moving to urban areas immediately notice. Life in the big city seems to be a perennial rush.
People in rural areas do need to hurry to make it to appointments, just the way city-dwellers do. Cities, though, have tens of thousands of workers, delivery people and schoolchildren rushing out each day trying to not be late. People even tend to be in a hurry each weekend to be somewhere where they can relax. The effect of the sheer numbers can be one of a bewildering collective dash.
If you don't want people in the city to lose their patience with you, you'll need to get with the program, and speed up yourself. Adjusting may require watching closely how people move faster, eat faster, walk and talk faster, and do likewise. Whether it is speaking to someone on the telephone or walking on the street, you need to blend in.
2. It can help to find a few new friends
 If you feel bad about having left all your friends behind and how you don't know anyone in the city, you should use a service like MeetUp to meet like-minded individuals around your neighbourhood. Once you begin to know a few people, it'll ease the transition to a remarkable extent.
3. Find ways to grow
 One of the top reasons why people prefer cities is that they allow them space and opportunity to grow. If you could never find a good dance instructor, singing instructor or computer programming Teeter in your town, you'll be spoiled for choice here. Rushing to take advantage can greatly help you gain appreciation for your new life in the city.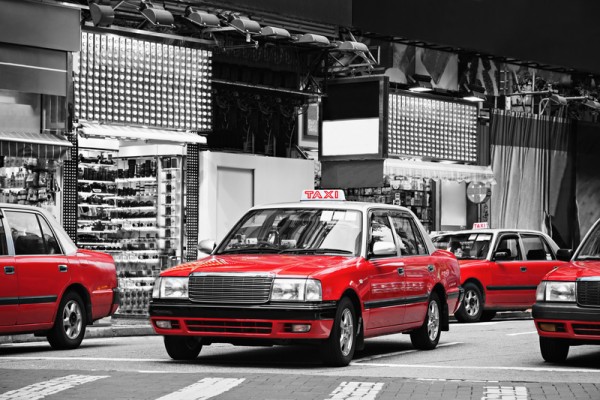 4. Cities always make things a bit more complicated
 In rural areas, people simply do not see the point of being careful crossing a street. There tends to be too little traffic to make it necessary. Small towns and rural areas tend to be easy places to raise children, then — life can be easier when kids can go out without supervision. In a city, though, sending kids out on their own can be unthinkable. Nevertheless, it's important to pay attention to the level of care needed.
5. It's important to be careful with money
 Cities tend to be much more expensive than small towns or rural areas. From rent and food to entertainment, you'll pay more. Not to mention, transportation tends to be expensive because everything tends to be spread out. Cities also offer plenty of places to go to, as well. You will need to work out a budget for what you can afford for transportation, and make sure that you stick to your plan.
6. One of the greatest pleasures of big-city living is the opportunity to get out
 Once you've lived in a big city for a while, you will find yourself longing for the simple, slow and peaceful ways of rural life. It's why people living in cities love to take weekend trips to the country. It's easy to fall into the routine. Even people who move to cities often find themselves wishing that they could give it all up and live the simple life in the country. The grass is always greener on the other side.
John Blackburn has enjoyed several career changes and enjoys sharing his experiences and insights with an online audience. He is a regular contributor for a number of lifestyle and B2B websites.