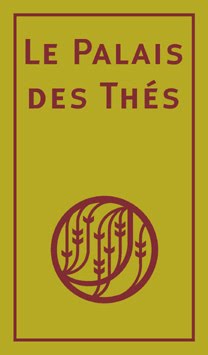 You can usually count on my post titles being in French when I'm relaxing in my second home – Paris. I WISH that I were there right now, but unfortunately I have to wait until at LEAST April to return. That doesn't mean that I will forget the sights, sounds and flavors of my favorite city…not at all.
My home-base when I'm in the city is on Rue du Bourg tiBourg in the Marais. The area is a combination of the old and the hip – and  modern, as the gay culture has brought a vibrancy back to an old neighborhood. The traditional and modern co-exist with a harmony that just seems to work well. While the music from the Lizard Lounge across the street permeates the air at night, around the corner on Rue Vieille de Temple in the old Jewish neighborhood – Le Palais des Thés stands an oasis of calm where one can languish over of cup of wonderful tea for as long as you need. It also houses an incredible retail area, so that you can recreate that feeling at home.
I've been sitting here enjoying a cup of their Du Hamman, a fruity blend inspired by a Turkish recipe using green teas that evokes the characteristic fragrances used to perfume a hammam: roses, green dates, berries and orange flower water. Sprinkled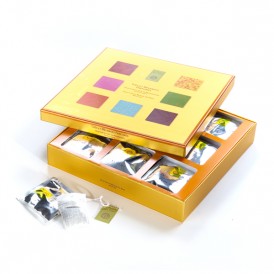 with flower petals in the pure Eastern tradition, its extraordinary fragrance comes from a subtle combination of Chinese green tea and rich, fruity aromas.While it looks like Florida outside my window, it feels like Paris inside.
For the tea lover, Le Palais des Thés offers an array of loose and bagged teas, as well as BEAUTIFUL gift sets for the holidays. A canister of N°25 Noir for Christmas tucked into her stocking or a tea scented candle to set the mood of being in a tea salon is a gift they won't soon forget. ME?? I want a boxed set of gourmet tea bags (so that I can can choose daily which tea I want).
In April I'll be sitting here…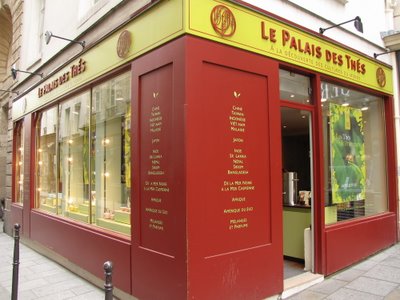 Right now I'm sitting here…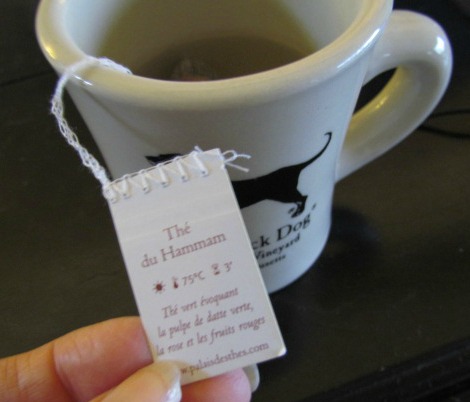 Le Palais des Thés products are available online (or if you're in Paris, Brussels, etc. – you can pick them up in store).
Thank you to le Palais des Thés for providing samples for my review, although I was quite familiar with them from my travels. All opinions are strictly my own.