This is a sponsored conversation written by me on behalf of Club Med. The opinions and text are all mine.
WAIT…did I say I was going to START my fitness & diet program ON VACATION?
I've been to my share of all-inclusives from Mexico and Caribbean, to cruiseships and even in Europe, and there while I always have a fabulous time when I go away, I would never in a million years think of actually STARTING a new program at them.  I almost always eat too much, drink too much, sit on the beach too long and sleep in. That's what vacations are all about…aren't they?
But, I just couldn't…
My habits have gotten completely out of control, so when my sister-in-law and I headed to Club Med Sandpiper Bay (the ONLY Club Med in the United States), we were BOTH determined not to undermine our plan to get healthier. We knew that we'd be faced with a sumptious buffet, lounging by the pool and relaxing at the spa. How could this POSSIBLY work with my plans?
The goal
My new eating plan is practical. Rather than eating some ridiculous-to-follow trendy diet, I'm just making smarther (healthier) choices, cut down on quantity, and stop the late night snacking.
I'm reducing my stress by doing things that I really enjoy to cut down on the stress eating. It might be sitting by the pool with a good book or walking the dog with a friend to catch up.
Getting my exercise in daily by doing things that I love…like dancing, swimming, and things like parking at the FARTHEST point in a parking lot to the mall, grocery store, etc.
To be able to travel/vacation/work without jumping off the deep end in a full out binge.
Make a well-planned vacation choice
What better way to get back to your eating and fitness routine than by checking in at a resort that offers fitness classes, sports lessons and overall wellness activities that align with your goal? At Club Med, you can participate in a wide array of resort activities, such as professional sports academies, yoga and even a flying trapeze!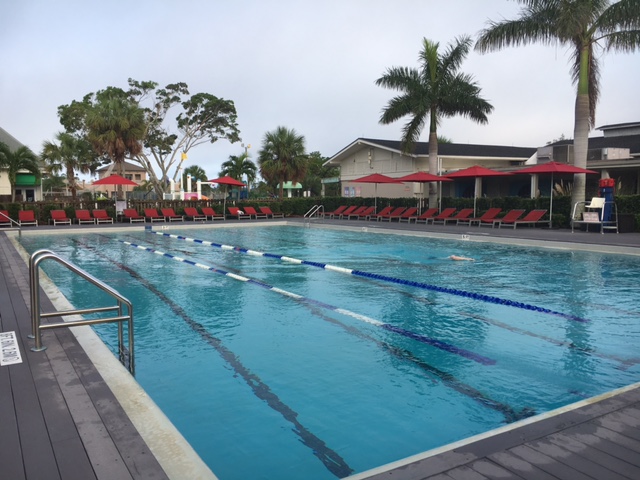 While I wasn't quite ready to hang from the air with a dashing young man, swimming laps in a beautiful waterfront infinity pool (with a nearby Jacuzzi to keep my muscles from tightening up after all of my activity) or taking an Aqua Gym class just before lunch seemed like a great way to ease back into my program. With four pools to choose from (one is for the kids at Mini Club Med), I prefered either the lap pool or the nice quiet adults only pool.
I wasn't quite ready to overdo it
But with
Boot Camp
Spinning
Zumba (in the Slice Bar – the PERFECT spot to dance)
Early morning Yoga by the pool
Stetching/Meditation mid-afternoon to keep you centered in the midst of choosing "what next?"
Pilates
Paddle fitness (I just wish that I was coordinated enough for this)
Not to mention a HUGE fitness center with cardio studio for working out
Club Med makes it EASY
For those who LOVE tennis, Club Med Sandpiper Bay seems to be THE PLACE to practice and learn new skills. The courts were PACKED! That's saying a lot as there are TWENTY of them (14 hard and 6 hydro clay). Mr. S should have come with me, because not only is there a beautiful par 70 golf course, but I saw a HUGE driving range and a 9-hole putting green. For those who love beach volleyball, you can't miss the 8 championship courts that greet you as you drive into the complex.
They LOVE novices like me
If like me, you're a noobie to a lot of these, there's no need to feel like you're holding anyone back as Club Med Sandpiper Bay has the most amazing academies for golf, tennis, volleyball and fitness, as well as the flying trapeze and other circus activities. This makes it the BEST place to get started on the right foot.
But, my biggest concern was maneuvering a buffet
I love to eat, and I tend to make poor choices. Fill my plate with cheese and French bread and my glass with a great wine and that is the beginning of the end. On the other hand, I wasn't alone, and being with someone who like me was looking to eat better was a plus. We definitely helped each other stay on the program. It definitely helped that there were easy choices that were not only delicious, but fresh good food.
MarketPlace – an International Buffet
We both ate here for all of our meals, and aside from the decadent chocolate bread that I had to taste, it was easy to make good choices. I think it was the international flair of dinners that were cooked in smaller quantities for a better quality flavor than the average buffet that made choosing effortless. I still enjoyed a slice of brie with crusty French bread, but didn't feel the need to load my plate when I knew that there was a beautiful pot of Osso Buco waiting to be tasted.
TASTING
Because there are so many choices, I knew that I would have to TASTE the foods that I really wanted if I really wanted to enjoy. Our server brought over a bottle of house wine at dinner, which helped me to slow down and enjoy more. I find that when I slow down and really appreciate the flavors that I eat much less and enjoy much more. That doesn't mean that I didn't take a little taste of dessert. I did, but the portions are small enough to feel guiltless and flavorful enough to satisfy.
Dining options
I wish I had had the wherewithal to have made reservations at the Riverside for a la carte dining before arriving (just a note to those who are booking…it books up quickly, so make sure to call ahead) because I checked out the menu and it looked amazing.
Drinks
While drinks are also all inclusive, we stuck to wine (knowing that the calories would be kinder to us), and as I said earlier, we were able to have a bottle of the house wine at our table for dinners.
Entertainment
You have to slow down and enjoy as well as go-go-go while away, and the stellar performances that took the stage were fun for the entire family. From acrobatics to music, the intimate theater setting puts you up close and personal with the employees who also perform each night. Of course, you can always dance the night away at the Slice Bar with great music and free drinks…just remember that you've got a tennis lesson in the morning!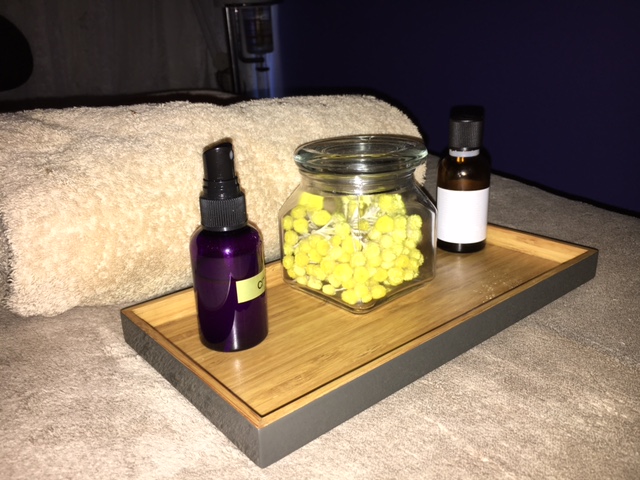 A special treat
I know that this was supposed to be an ACTIVE vacation for me, but Club Med Sandpiper Bay hosts the only L'Occitane Spa in the US, so I just had to get a facial. I love their products and use L'Occitane creams regularly (although this was the first time I've tried their facial creams and serums). My full hour long facial was very fairly priced at $125, just about what I've paid for half hour facials in the past. Ilooked over the treatment menu and overall the pricing was less than other resorts. My face looked and felt wonderful after and I was given some great advice to continue my skincare routine.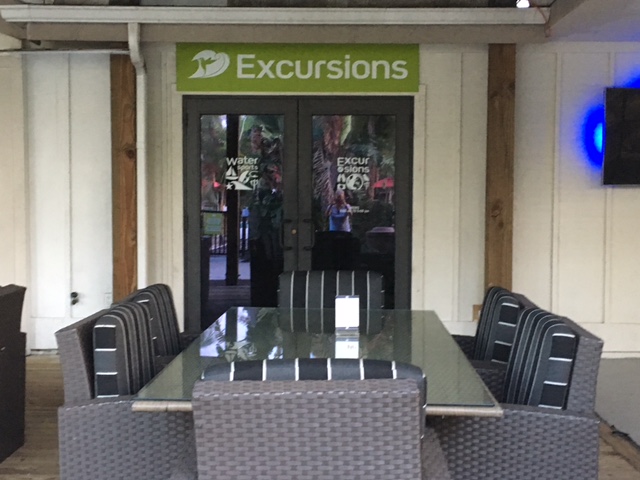 Excursions
While I'm local to the area, if you're coming to visit you'll definitely want to head to the excursion office and check out some of the fun activities that are within driving distance. My faves include horseback riding on the beach (in nearby Fort Pierce), an exciting ride on an airboat through the Everglades or maybe head to South Beach, Miami for people watching, great food and shopping.
Did I lose weight?
I was only at Club Med Sandpiper Bay for 2 nights, and I didn't gain an ounce! As a matter of fact I was down a pound, which is unheard of for me + all-inclusive experiences.
Would I do it again?
In a heartbeat! I'm actually local to this Club Med (it's about 15-20 minutes away) and I learned that they offer day passes and spa discounts to those who are local, so I'll be seeing a LOT of them.

For more information and to book YOUR guilt free all-inclusive vacation visit Club Med Sandpiper Bay they have some GREAT specials going on right now.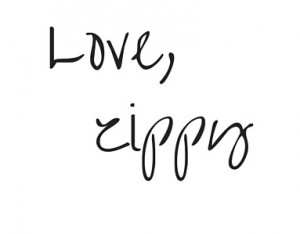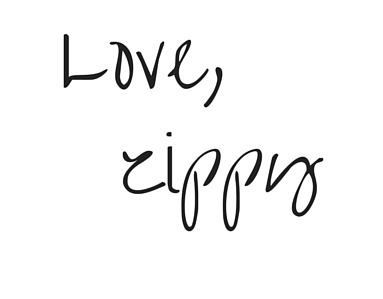 This is a sponsored conversation written by me on behalf of Club Med. The opinions and text are all mine.