Must-Have Fashion Items to Update Your Look 
It is a feeling we have all had before to some extent. You open your wardrobe to pick an outfit, and nothing feels right. You have no inspiration for putting together a look and suddenly hate every single piece of clothing you own. 
But getting dressed in the morning doesn't need to be a chore. So often, we find ourselves out of ideas with what we already have. However, adding some essential fashion items into your wardrobe with help spark that fire back into life. So whether it be long sleeve dresses, new shoes or a statement jacket, it won't be challenging to reinspire yourself.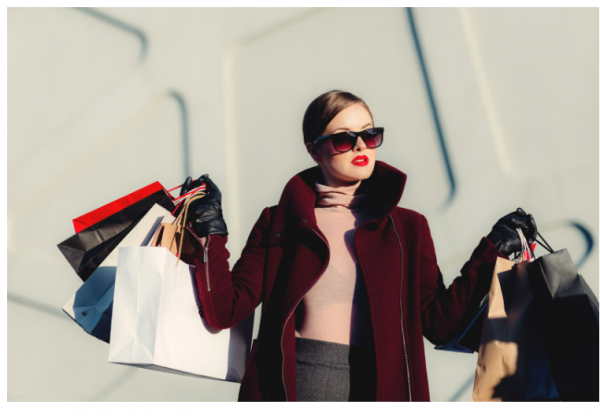 Blazer
Forget any horror memories you may have from school and the awful uniform blazers you were forced to wear. Fashion blazers are sleek, stylish and comfortable to wear. Of course, you can opt for an oversized version if it suits your personal style, but a traditional fitted blazer will always be a classic. 
Make sure the cuffs of your sleeves line up with your waist, and the area around your shoulder has space to layer underneath. Additionally, the front should be fitted but shouldn't pull over your bust area. Neutral black will give you the most options style-wise, but going for a bolder color will provide you with a statement item. 
Button-Downs
Suitable for the office, date night, a girl's brunch, or thrown over a swimming costume, the button-down shirt is incredibly versatile and well worth incorporating into your wardrobe. With so many colors, materials, and patterns to choose from, you won't be lacking variety. 
Consider purchasing slightly more expensive cotton or silk options for workwear and formal events. The cotton will hold its shape better through repeated wear and wash. The silk is a luxurious alternative that is lighter and more breathable. For the ultimate casual comfort, oversized linen button-downs can be worn as a cover-up at the beach, lounging at home, or throwing over a strappy mini dress.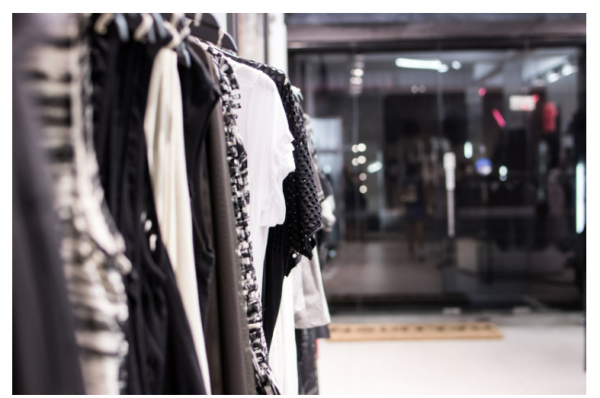 Patterned Dress
Having an everyday patterned dress in your wardrobe is a game-changer, and on those days when you wake up and want to throw something quick and easy on to get out the door, you will realize why. Patterned here doesn't need to automatically mean floral or striped either. There are plenty of colors and patterns out there to mix and match. 
Suppose you want something you can transition through most of the year, pick a dress with long sleeves and a shorter hem, or shorter sleeves and a longer hem. Both variants will keep you cooler during the warmer months but warm enough when temperatures start to dip. Alternatively, you can buy a short strappy dress for summer and long sleeve wool dress for winter. 
Coat
Unless you live in a country where winter temperatures feel like a spring day, you should have a coat of some sort in your closet. They are a staple for the colder and wetter months and can add an extra layer of style to your outfits. A thing to consider here is rainfall. Too much water can compromise the structure of your coat and ruin the fabric. 
If rain is a problem, consider buying a calf-length trench coat. It will keep you warm but, more importantly, keep you dry. If temperatures really dip, a traditional wool coat will push away the chills while keeping your look chic. And for those of you not living in arctic conditions, a lighter cotton coat will have you feeling toasty but not uncomfortable. 
Classic Light Wash Jeans
There was a time a few years back when classic wash jeans were considered to be just a trend. Darker wash jeans have always dominated the denim market, and when black jeans were introduced, they soared in popularity. In reality, classic light wash jeans have remained a fashion staple after all these years because they just work. 
Light wash jeans will suit any outfit, any time of the year, with the proper cut and fit to your body. And that is why they are a must-have option for your closet. You can pair them with heels, a crisp white buttoned shirt and a blazer for a sophisticated evening look. Or you can match them with fashionable sneakers and a graphic tee for lunch with friends.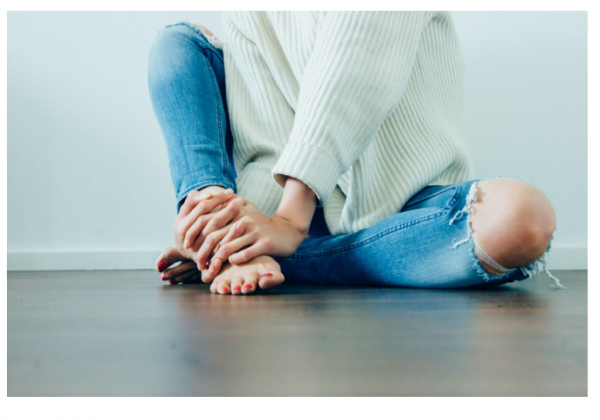 Loafers
Loafers are the kinds of shoes that work excellently in both casual and formal settings. In addition, the styling options around them are incredibly vast, and their versatility throughout the year makes them the ideal shoe to invest in. 
Leather is probably the best material to buy. It naturally ages very well and, with the correct maintenance, is easy to keep clean and will have a reasonably long lifespan in your wardrobe. However, leather can be a point of contention. If this is the case, faux leather is a wonderful alternative that behaves exactly like the real thing. Another option would be suede. The benefit of going with this variant is shoes are usually treated with a waterproof sealant, further protecting them.