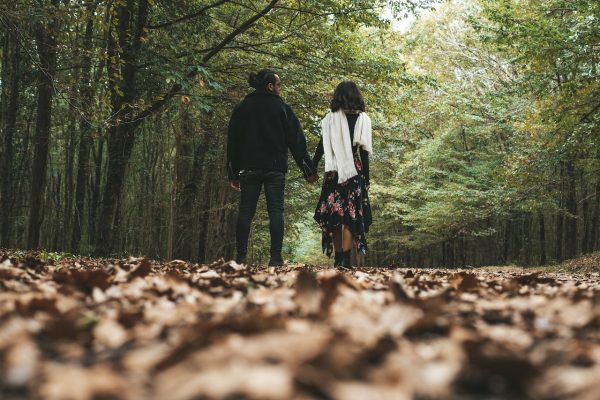 Are you planning a romantic getaway to Pigeon Forge? Good choice!
Pigeon Forge is the ideal destination for making unforgettable memories with your significant other on a special occasion or a weekend getaway. Romantic dates in this mountain town can help you strengthen your bond. Pigeon Forge is jam-packed with plenty of activities for couples to make the most of their vacation. From stunning drives in the Smoky Mountains, romantic dinners in different eateries, and scenic strolls along the Riverwalk, there's plenty of stuff for two to do. Keep reading to find tips for making lasting memories with your loved ones.
Book a romantic stay in a cabin
After an exciting, adventurous, and tiring day, you need a cozy and comfortable place to stay that gives home-like vibes. Spend quality time with your loved one in a cabin while enjoying mesmerizing views of the surrounding cityscape and the Great Smoky Mountains in the distance.
If you want to spend more time indoors, look for a luxurious cabin where you can enjoy plenty of amenities. Type Pigeon Forge luxury cabins in the search bar, and Google will show you several options to choose from. Whether you want to drink wine by a dazzling fire, unwind in a relaxing sauna, prepare steaks on a gas grill, or bathe in an indoor pool, you'll find the perfect cabin rental to make your romantic getaway more exciting. Ensure to book your cabin timely to get the best offers.
Stroll along the Pigeon River
When in Pigeon Forge, take your loved one for a peaceful, relaxing walk along the Little Pigeon River. This river, flowing through the town, is a great place to walk and unwind. There you can also see a working gristmill and a classic wishing fountain. You can also feed the wandering ducks along the way.
On the other hand, if you want to explore the shops, restaurants, and city's charms together, go for a walk around Old Mill Square. Don't forget to try the handmade candies in candy stores. Another option is to conquer the Rocky Top Wine Trail. Sip the free samples of over 70 unique wines and grab a few ones to enjoy later at your cabin. Also, get a chance to explore some wineries like Hillside Winer, Mill Bridge, and Mountain Valley Winery, which offer free tours of local wineries.
Drive through the Smoky Mountains
A drive through the Great Smoky Mountains is a must for a romantic getaway. Take a picnic basket and enjoy a picnic lunch at the breathtaking spot of Cades Cove. Or hop in the car and hit the road for a scenic drive along the 11-mile Cades Cove Loop Road. Explore the historic cabins, capture the stunning views, and meet the wildlife along the way.
Want a more romantic option to explore? Take the 30-45 minutes horse-drawn carriage ride through the deep forests and spectacular valleys of Cades Cove into the Great Smoky Mountains National Park. You can avail these carriage rides from early March till November through the Cades Cove Riding Stables. Another alternative to a drive and a carriage ride is visiting the Secret Garden. Interact with hundreds of tropical birds at Parrot Mountain or get lost in 4-acres of beautifully landscaped gardens with your sweetheart.
Go for dinner and a show
A romantic getaway is incomplete without at least one romantic dinner. This dinner becomes much more exciting in a picturesque town like Pigeon Forge. Dine with your sweetheart at a romantic restaurant such as the famous Alamo Steakhouse. This place offers savory hand-cut steaks and an intimate ambiance, making it a perfect place for a date night.
After a good dinner, rush to see the live music performance at Country Tonite Theatre or visit the Comedy Barn Theatre for a few good laughs. For a better substitute for dinner and a movie, go for the Dixie Stampede Dinner and Show. This show features an enthralling competition between 30 horses and their riders, feuding families, acrobatic pirates, and a 4-course meal. Thus, with these many options for dining and entertainment, it is up to you how you make your time meaningful and memorable.
Be adventurous
You can take your beloved for some fun-filled and adventurous activities like golfing, a helicopter ride or a rollercoaster. Although you can enjoy the various attractions of Pigeon Forge throughout the year, Valentine's Day would be a perfect time to have some competitive fun at the candy-themed miniature golf courses.
For a thrilling experience, you can visit the Dollywood Theme Park. There you can ride the sky-soaring rollercoaster. You can also ride the Dollywood Train for a more peaceful view of the Smoky Mountains. You can also take your date for aerial rides through a scenic helicopter Tour. Thus, you can enjoy the views of cityscapes, flowing rivers, lofty peaks, rolling hills, and the majestic beauty of the Smoky Mountains from up above.
Ride the Great Smoky Mountain Wheel
One of the most fun things to do in Pigeon Forge is riding the Great Smoky Mountain Wheel with your lover. The Wheel sits at the foothills of the Great Smoky Mountains providing the riders with a jaw-dropping view of the mountains. At the height of 200 feet, the city looks like a galaxy full of stars sparkling at various distances. You can also get an impressive bird's eye view of the Smoky Mountains from the brilliantly lit Ferris wheel.
Besides this, there are many other activities at The Island in Pigeon Forge. There you can find tons of experiential shops to browse through and restaurants for a date night dinner. Or you can watch the state-of-the-art Show Fountain featuring an impressive water dance and light, perfectly synchronized to 14- music pieces.
Conclusion
Whether you are on the lookout for ways to relax with your loved one or looking for ways to strengthen your relationship, Pigeon Forge is the perfect destination for you. From romantic luxury cabins, scenic drives, fun-filled activities, and adventures to refreshing strolls around the city, Pigeon Forge has it all. So, what are you waiting for? Visit Pigeon Forge and fire up your romance.