I participated in an Influencer Activation on behalf of Influence Central for Kenwood Vineyards. I received product samples and a promotional item to thank me for my participation.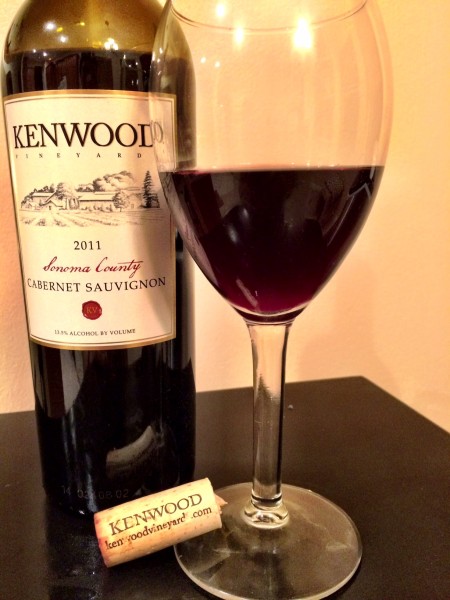 I have always loved the Kenwood Vineyards, especially its beautiful location in the heart of the Sonoma Valley. I must admit that the location really does the wines of the Sonoma County justice. I find their wines of excellent quality and never find a lack in diversity.
Kenwood Vineyards also uses grapes from vineyards in their local area and this is something I can stand behind fully. They don't use any chemicals either, not in the growing of grapes or the winemaking process. They prefer natural soil amendments and pest controls. I feel that this really reflects in the quality of their wine, since the grapes are farmed sustainably and coming from the most fertile areas. Some of their appellations in the Sonoma County are Russian River Valley, Alexander Valley, Dry Creek Valley, Sonoma Valley and Sonoma Mountain. This provides the perfect base for a large diversity, aroma and excellent tastings.
The variety of wine is certainly one of the biggest plusses for me. This probably has a lot to do with their winemaking process, since all harvest is collected separately from each vineyard. I think it gives the winemaker more options in order to bring a wine to its full potential. There aren't many vineyards that succeed in winemaking according to a cuvee or small lot system. However, as a wine taster I can honestly say that Kenwood Vineyards succeeds in offering an exceptional palette of wines with a classic character, while not missing out on complexity and an extraordinary balance.
I must admit that the wine and the beautiful environment are not the only reasons why I love the Kenwood Vineyards. They also support a very worthy charitable organization called WhyHunger. This organization aims to end hunger and poverty and tries to reach this goal by providing nutritious and affordable foods to people in need. But the classic saying "Give a man a fish, feed him for a day, teach a man to fish, feed him for a lifetime." is also applicable here. By providing the population with the means to be self-sufficient and by creating a sense of community, the WhyHunger organisation does more than tackling the problems temporarily. The WhyHunger organization provides concrete solutions for self-reliance and community growth. Kenwood Vineyards is also involved in this project, because this Thanksgiving holiday they are matching donations to this charity and will make a donation of a whopping $25,000.
Champagne Living seeks out businesses who give back regularly. Pairing good deeds, with good wine is a win-win in my book!
I can recommend the Kenwood Vineyards to anyone who wants to enjoy everything that a good wine has to offer and contribute to a better society at the same time. You haven't experienced true wine tasting unless you have had a glass of Kenwood Vineyards.
DETAILS