This post has been sponsored by my FAVE people at P&G and Walgreens. As you know I only champion brands that I LOVE, so all opinions are strictly my own.
We had SO MUCH fun on Sunday that they're doing it again!!
So, get dolled up, put on your BEST red carpet look and join me for a TWITTER PARTY extraordinaire.
Personally, I love nothing more than looking runway ready, and as Tim Gunn says: "Every day is a new chance for you to 'walk the runway." Luckily, I've got a Walgreens just blocks away for just about everything that I need to get that Hollywood glow (and I'm betting that YOU have one nearby as well).
What do YOU need to be ready for the spotlight (even if it's out for lunch with the girlfriends)?
ME?
1. A good night's sleep
As you well know, menopause has kicked my derriere when it comes to that department, but with the help of ZzzQuil, I can get a little help, without having to take anything EXTRA. That't ONE way to kick those dark circles to the curb.
2. Good looking hair
I love drawing the eye UPWARD, because if you're looking at my great hair, your not looking that I need to lose a few pounds. Fresh color from Clairol always makes for shiny health, and to keep it looking it's best in BETWEEN coloring, Pantene keeps the color fresh, clean and can add shine. Just be sure to choose the BEST formula for YOUR hair.
3. A bright smile
Do you see the pattern? Keep 'em looking UP. My go to has ALWAYS been Crest and the 3D White line of toothpastes and whitening products mean no dull yellow teeth. Haven't you noticed that a bright winning smile makes heads turn? So…go ahead and get them turning…this IS your red carpet moment.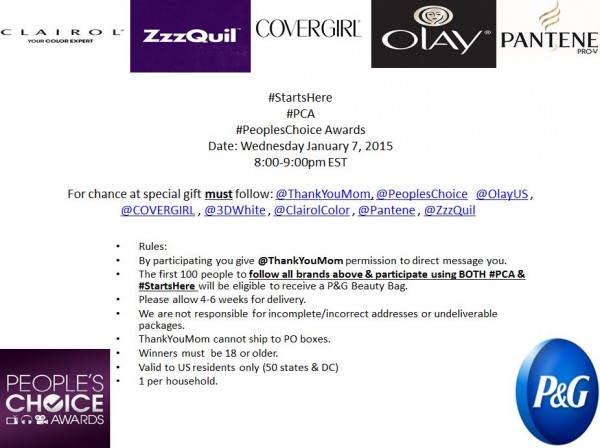 4. Bye bye wrinkles
At almost 61 I'm VERY lucky that I don't have many wrinkles. Aside from my smile lines (and I'm HAPPY to have those), the texture of my skin still looks decent. Oh, I've lost some elasticity, and my jawline has definitely changed a bit with age, but overall my skin looks pretty darn good for someone my age….and you KNOW what I use don't you. I've passed on most of those over-priced department store brands and have been loyal to Olay Regenerist ever since I read an article that highlighted the product as the ONE brand that actually stood behind its claims and WORKS.
5. Natural looking makeup
Yes, I want some glitz and glam, but I want it to look appropriate. While I normally run out of the house with a swipe of gloss, some Simply Ageless foundation as concealer and a coat of my fave mascara in the purple tube (no flaking and it doesn't run onto my already dark undereye circles), I want to stand OUT when I'm out on the town (or  at that red carpet event that I get to do so often). Thankfully, I can run into Walgreens and pick up JUST what I need from my go-to CoverGirl products.
6. Now all I need is the dress…
Join Me as we chat with Walgreens, the People's Choice Awards & P&G
Learn the best way that YOU can get red carpet ready with tips from Covergirl, Olay, Pantene, Crest and ZzzQuil on Wednesday, January 7th 8pm EST
RSVP Below:
One-hundred (100) additional winners will receive a special free gift from P&G.
Requirements to enter are:
Participate in the Twitter party on Wednesday January 7, 2015 between 8:00-9:00pm EST by using the hashtags #StartsHere and #PCA.
Follow:
Rules for the free gift:
By participating, you give @ThankYouMom permission to direct message you.
The first 100 people to follow all 6 brands above & participate will be eligible to receive a P&G Beauty Bag.
ThankYouMom cannot ship to PO boxes.
This is a sponsored post written by me on behalf of P&G Beauty and Walgreens