Disclosure: I didn't learn about this phone company on my own, but thanks to Republic Wireless  and She Speaks, I am excited to have been able to experience their service and share my opinions about it with you.
I figured that I'd give you a heads up. You are going to see a lot of money saving ideas in the next few weeks (and maybe longer) on Champagne Living. Why would a blog that loves living in the lap of luxury be talking about how to save? Well, it's because I LOVE to travel, drink great champagne, and live life without having to worry about where the money is coming from.
Where is the money is coming from?
BCL – Before Champagne Living, Mr. S and I were retired. Yes, as in living on a fixed income retired. I think you'd probably be shocked at how well we lived/live when you consider how much income we have/had coming in. We still live on a WHOLE lot less than what you'd expect, and it's through my creativity that we've always been able to do that.
I thought I had a low priced mobile service
I got in on a very special deal MANY years ago (when my son worked for a cell company) and have been grandfathered in since, but nothing…I mean NOTHING compares to Republic Wireless. I figured that $50 each was CHEAP, but when I learned about Republic Wireless' "WiFi first" that translates to tens of millions of dollars saved for its customers I said…
TELL ME MORE
Plans begin at $15. Yes, you read that correctly….$15 and ALL Republic plans include unlimited talk and text, whether you're on WiFi or their cellular service (when you're out of a WiFi area you are seamlessly connected to a nationwide 4G LTE network). If you want Data when you're out of range, it begins at a mere $20 per month more. All of this comes without contracts or hidden fees.
What this means as a traveler
It costs me a pretty penny to call home when I'm traveling…or at least it did BEFORE I hopped on the Republic bandwagon. As you know, I'm often in the islands and I  paid clost to $1 per minute to call home and check on everyone. Not anymore. Now when I'm away I just check my Republic Anywhere app (it just launched this past June) and I can sync my Republic number with any device (laptops, phones & tablets) so I stay connected to all of my text messages. Yup, even when I'm away from my Republic Wireless serviced phone my computer and tablet can connect and it's a free service for all Republic Wireless members.
It's all about the Android
Admission – I haven't been an Android user for a VERY long time, and when I was sent the Samsung Galaxy S7 Edge I was sure that I wouldn't like it.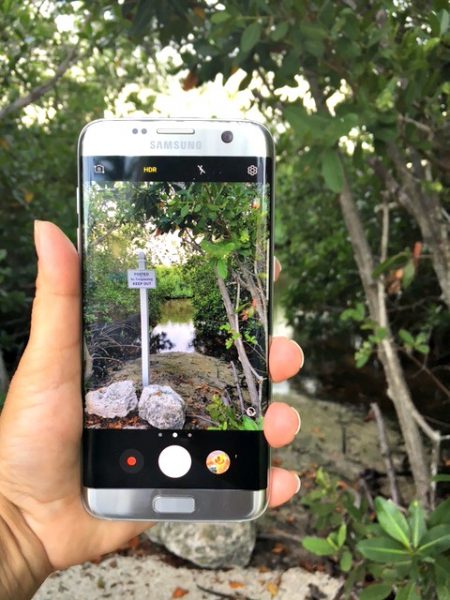 They proved me wrong – I actually fell in love with this phone that takes photos like no other phone that I've ever had and when bundled with the Republic Wireless service, I am a convert.
Key West here we come
This week Mr. S, Clem & I hopped in the car and took the almost 6 hour drive through the keys down to the very southernmost tip of the United States. I brought my computer, a change of clothes, food for Clem and my new Samsung Galaxy S7 Edge with Republic Wireless service.
This was the ULTIMATE test.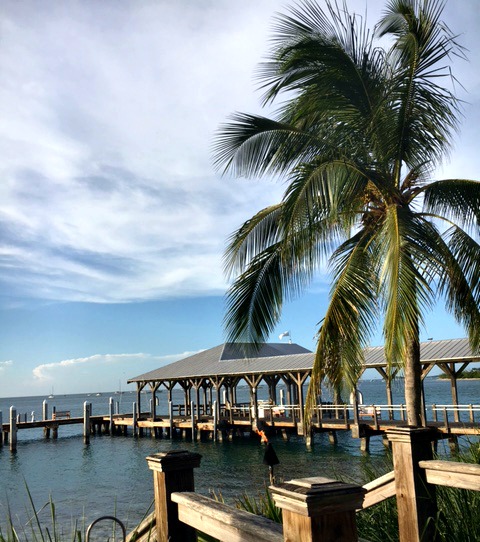 Not only was I able to make calls from our beachfront table at Sunset Key, but oooh, that sunset.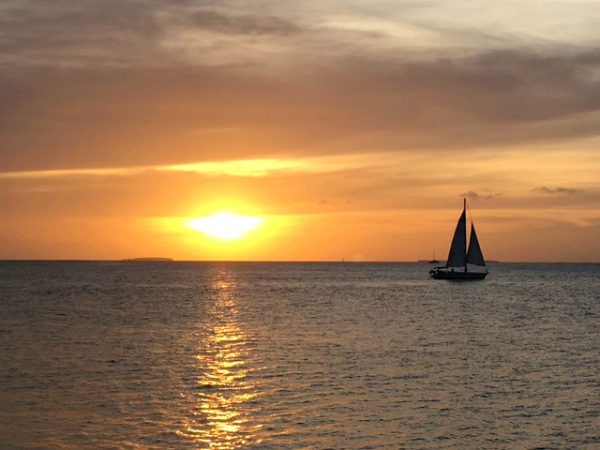 Phones, phones, phones
While I love the Galaxy S7 Edge, there are so many other phones available from Republic Wireless that no matter what your budget, there's an Android for you with this affordable phone service.
Recognized for offering the best basic plan by MONEY Magazine, a top pre-paid carrier choice by Consumer Reports and for excellence in user satisfaction by PC Magazine. (include hyperlink to Money article)
When it rains it
Yes, it POURED on one of our days in the Keys, and my Republic Wireless service saved the day, I stayed in and streamed videos from my Netflix account (there's an APP). I should have been working but….isn't checking out the service before I write about it WORK? I think so, and my conclusion is – AWESOME.
Join me and SAVE
and put that money you're wasting on high-priced cell service where it belongs – at the SPA, on VACATION or those new pair of SHOES you've been eyeing.
Right now you can get $20 of when you go through THIS LINK  and use the code: CHAMPAGNELIVING2017 at checkout (discount terms and conditions apply)


For full details visit: Republic Wireless and don't forget to use code: CHAMPAGNELIVING2017 for your $20 off!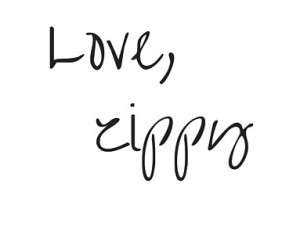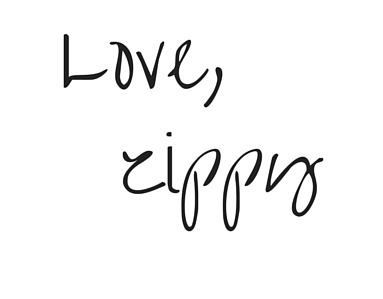 "
var axel = Math.random() + """";
var a = axel * 10000000000000;
document.write('');
"