Worth Avenue. Just the name conjures up visions of millionaires decked out in Lily Pulitzer walking their pocket-book dogs and shopping, and dining. As a resident, I make an effort to visit at least once or twice a year. While the shopping is FABULOUS, the prices at the exclusive shops are just a tad out of reach. Of course, a sale is ALWAYS enticing, and you  KNOW I always find SOMETHING to buy. While I've been visiting for YEARS (and dining at restaurants like Ta-Boo – where the Bloody Mary was invented), I didn't know all that much about the history of the avenue.
Last month I took the Worth Avenue historical walking tour. From the moment I met our guide Rick Rose (Jim Ponce – the man who's been leading the tours for years was ill), I knew that this was one tour that would be unforgettable.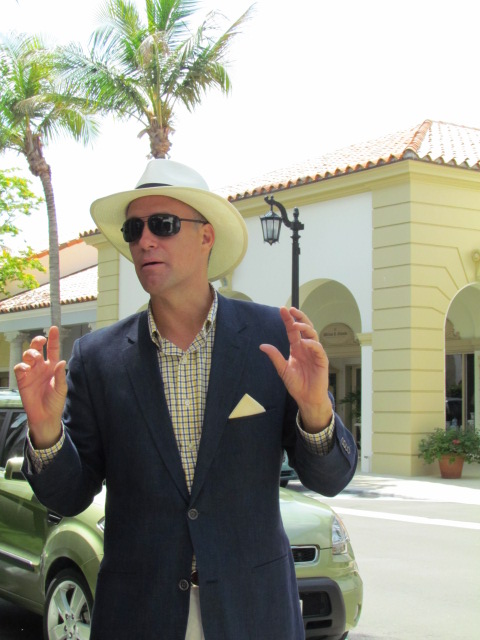 How many times had I looked at the Everglades Club and not noticed that Mizner's architecture mimicked that of  the many towns that I'd been in on the coast of Spain? Or did I know that Fiandaca outfitted most of the first ladies inaugural gowns in this century and his store is right in my "neighborhood"?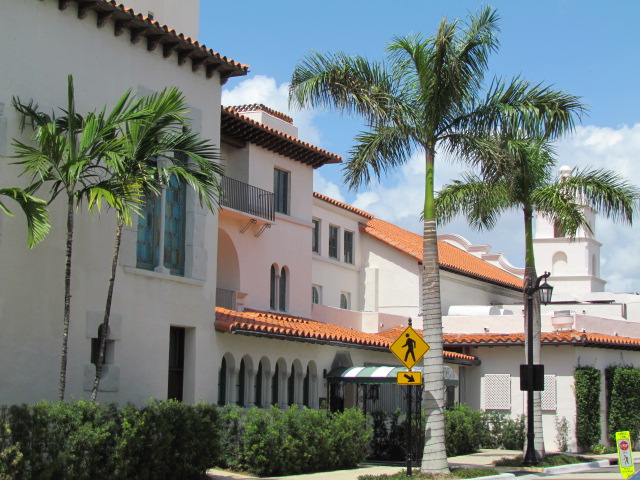 These tours happen on certain Wednesday's throughout the season and on Saturday's during the summer months. From Via Gucci to the secret of how Lily Pulitzer started her clothing line, you'll learn about the people who've lived there, why Palm Beach is so famous for fashion and get a view of the area's amazing architecture.
Upcoming Tours are scheduled for November 27, 2013 @ 11:00 am through April 30, 2014 @ 11:00 am on Wednesdays (in season) and Saturdays (in summer).
While your there, don't forget to stop into Sherry Frankel's Melangerie. It's one of my favorite spots for picking up silly gifts and cards, and it's located in the beautiful Gucci Courtyard (yes, THAT Gucci).
For more about Worth Avenue, shops, restaurants, nightlife and more  –  visit WorthAvenue.com