I created this post as part of a #sponsored series with Socialstars and Zicam®; all opinions are my own. #ZicamCrowd
Spring is sprung
The grass is riz
I wonder where the birdie is…
Yes, it's spring. Birds are chirping, the grass is green, the pool is getting warmer, and Mr. S thinks he's dying with every sniffle. He has allerigies, and each year he's convinced that they are terminal. Each year I tell him that I have never known anyone to actually die from spring allergies….they just suffer a bit.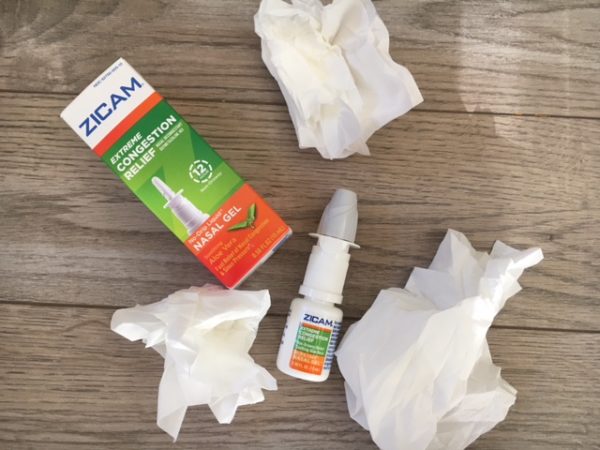 He still doesn't believe me
I check out the growing mound of tissues that accompany his complaints as I hand him his Zicam® Extreme Congestion Relief Spray and tell him to pump some of the gel into his nose. He asks if it's a spray, I respond…"No, it's a pump. You like pumps better." What I didn't tell him was that it wasn't his usual nasal decongestant that I had been buying him for years, but a gel formula that would help knock out that nasal congestion and sinus pressure due to colds or allergies that he's been suffering from without dripping down his throat.
He hates anything dripping down his throat
He still thinks he's dying. What he doesn't know is that Zicam® Extreme Congestion Relief Spray  will give him fast relief and last up to 12 hours. He doesn't know that the gel is a base of soothing aloe vera to help with the irritation, and that nothing relieves congestion better when compared to single-ingredient OTC decongestants.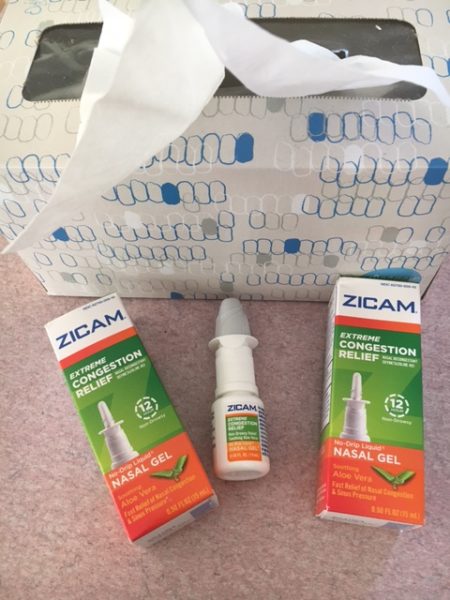 I need him to get better fast
That's why I chose Zicam® Extreme Congestion Relief Spray. I need him to get up and around without complaints quickly. When he's like this, I work TWICE AS HARD….because you know…he thinks he's dying and a dying man can't pick up that plate of food he just ate while bundled up watching auto auctions on TV all day.
Non-Drowsy
While that doesn't work in MY favor (I could use a little rest from his constant complaints), it does mean that maybe he'll be able to actually get off of the sofa and get his OWN glass of juice. With Zicam® products taken at the first sign of a cold or allergies, he won't have to suffer longer than he used to with the products he's been using for years. No, this one will give him (and me) relief as it offers him that relief from the pressure and stuffy nose that he's been complaining about.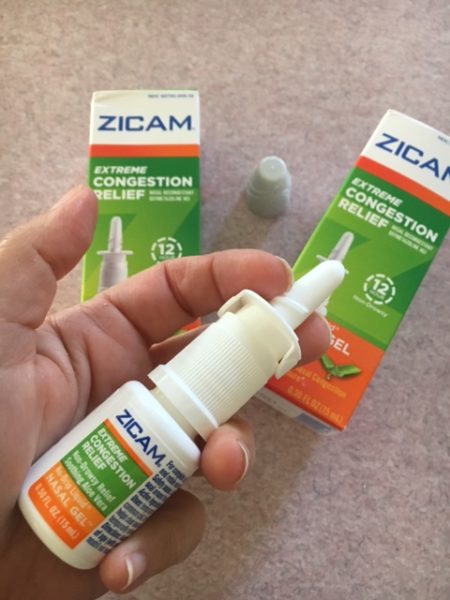 I'll admit that this is all very selfish of me
I love using it to get a jump on my colds, and I insist that Mr. S use it for his allergies (and colds) to get him better as quickly as possible. Zicam® Extreme Congestion Relief Spray is available at major food, drug and mass merchandise retailers. If you're like me, you'll make sure to have some on hand for when allergy and cold season begin.


Learn more about this and other formulas on Zicam.com