The products in this post were sent in consideration of editorial content. All opinions are strictly my own.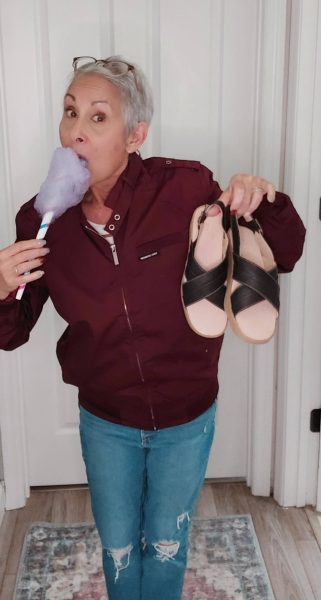 We were the sultans of swing
I wasn't saving it up for Friday night as the song said, no I was doing it daily. I had returned from Paris after a short stint teaching dance in the American Church and was working as a magician's assistant to make ends meet. While my work was filled with levitations, getting sawed in half, and watching doves fly around the stage. My evenings off were filled with dancing at the local gay bars. I met Andy Warhol outside of a museum in Providence and we stood next to one another not talking one day and the next I was attempting to become art rather than create art. I was impressionable while trying to be impressive. It was the 70s and living through those times made me who I am today.
White belts & shoes & iconic racer jackets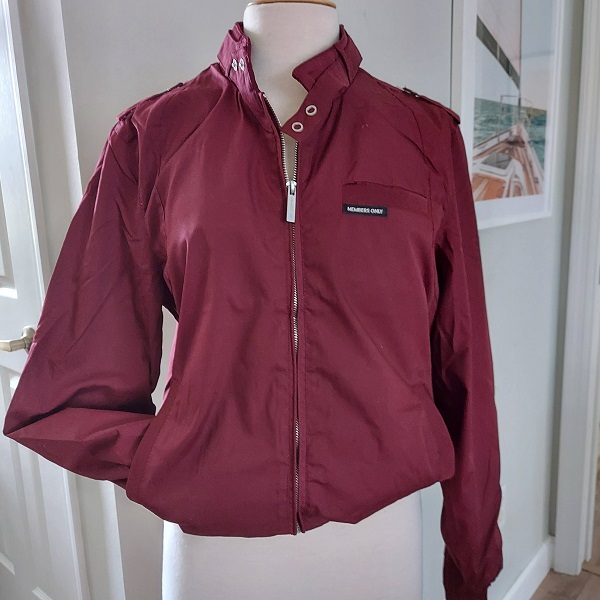 Men's fashion was becoming as important as women's. Growing up, there was never a focus on menswear (or maybe I just hadn't noticed it), so when the Member's Only iconic racer jacket hit the scene, it spread like wildfire. No matter who you were, how much you had, if you were anyone, you HAD to have one (everyone from my date to my dad wore them).
I remember wrapping myself in my date's iconic racer on a cold night after clubbing. Now I have one of my own! This throwback jacket is the perfect accent for everyday looks. I love the casualness of the bomber style that's cut a little slimmer than normal with that distinct double snap iconic throat latch, signature shoulder epaulettes, and trademark front logo pocket. From jeans & a t-shirt to wearing over a classic little black dress (to keep them guessing), it's one of those throwback pieces that you'll want to add to your wardrobe this year for a little fun.
Bye bye Wavy Gravy – Hello Wavy Soles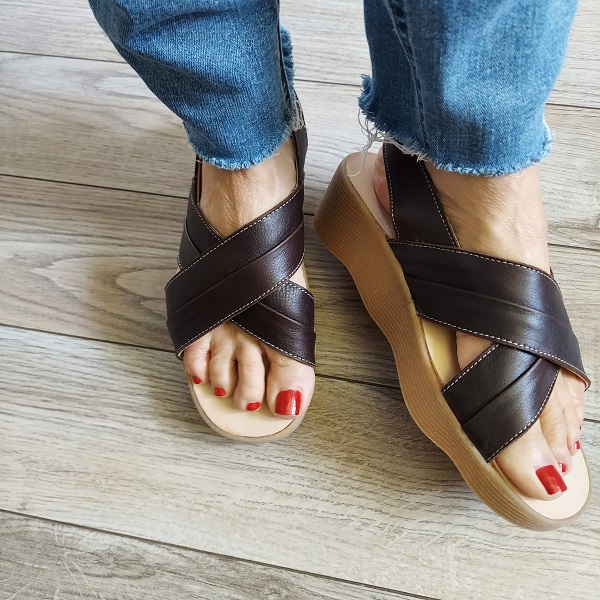 Gone was Wavy Gravy of Woodstock, the waves were now on the bottom of your SHOES when you put on a pair of Famolare shoes. Rocker chicks wearing rocker bottom shoes. They took a little getting used to with their platformed bottoms and crazy look, but they did teach us to walk correctly…heel-toe, heel-toe. Those of us who wore Famolares in the '70s and '80s share an identity that focuses on women's empowerment, saving the planet, and positivity. Wearing Famolares made us feel like we could accomplish anything they set our minds to as we worked for causes to empower ourselves, march for civil rights, support peace, and protect the environment.
Putting a pair on after 50 years brought me right back, only NOW I can appreciate the design (somehow you don't think of comfort and how good a design is for your body in your 20s). The shoes help relieve lower body pain with their famous patented wavy rubber sole design. They absorb shock, cushion arches, and roll and push the foot forward for an even stride while improving posture. They create even pressure points as you walk instead of a crooked gate like other sandals. Of course, the designs have changed to reflect fashion, and I love the more classic look that they now offer.
Isn't it time that you rode the Famolare wave – available at

Famolare.com
Cotton Candy Carnivals & Fall Festivals
My favorite part of going to the carnival were the smells of peanuts and popcorn and walking around with an oversized fluff of sugar-spun cotton candy in one hand while throwing bean bags trying to win a bear with the other. I never grew out of any of those. While I don't go quite as often, I do love enjoying my favorite carnival foods right at home.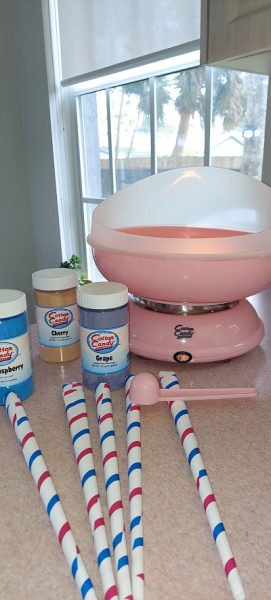 Admission: I have wanted a cotton candy maker for over 50 years! You never grow out of sticky fingers from pieces of fairy floss as the sugar melts on your tongue leaving you wanting for yet another. I think that it's because it is more than a candy, more than a dessert, it is an experience. Watching the sugar spin over the heat as it is caught only the paper cone. The light as air/see-through beehive of woven sugar that looks as though it would topple off of the thin paper cone as you pick handfuls to pop into your mouth. Licking the stickiness off of your fingertips with each bite only to go back for another and another until the entire cone is gone. The feeling of a tiny crunch against your teeth after the sugary clouds melt quickly on your tongue. These are as much a part of enjoying cotton candy as just enjoying the sugary taste.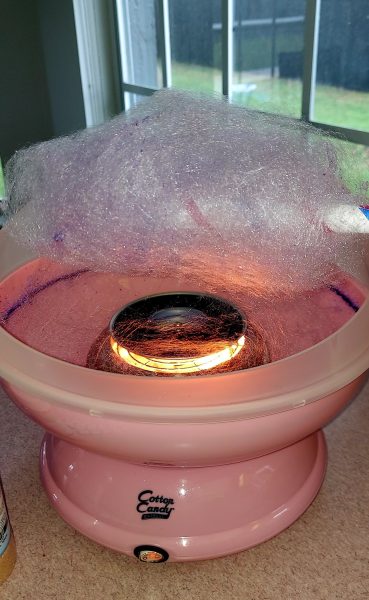 My wish came true, as I now have a Cotton Candy Express on my kitchen counter. This Hanukkah we'll be serving blue raspberry cotton candy (it seems fitting as I traditionally do a blue & white theme for the holiday) after our latkes. It takes only minutes to make and half of the fun is letting family members create their own cones from the various flavors of sugar – cherry, blue raspberry, and grape.
Don't let the kids have to wait 50 years like I did to enjoy cotton candy at home! Pick one up >> Cotton Candy Express
See you on the flip side!
#ad
#CottonCandyGifts