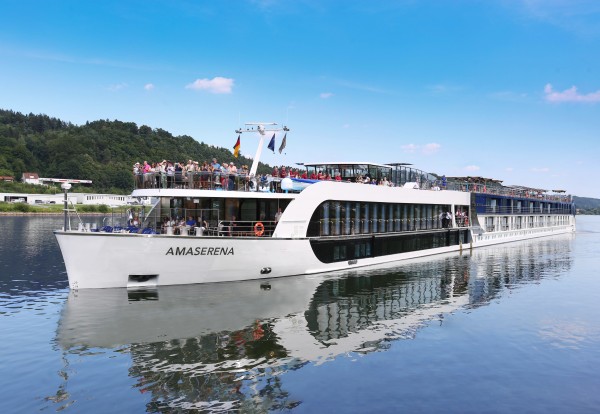 The Bucket List.  Where did that come from?  Did it come from the movie of the very same name, where Jack Nicholson kidnaps Morgan Freeman to live out his last wishes?  How many of us have done the same thing?  Made up a Bucket List, I mean.  I did!  Mine was always to take a river cruise through Europe.  There were others, but that was my number one wish.  Then my fairy godmother, very unexpectedly, whisked me away and I found myself in Basel, Switzerland boarding the AmaSerena run by AmaWaterways, for a wine cruise down the Rhine!
The ship was beautiful!  She holds 164 passengers and 49 staff, so as you can imagine, the service was amazing!  The feeling was intimate, yet there was enough space that if you did not wish to mingle with fellow passengers, there was plenty of space to find your own little oasis. While it was off season, there is a heated pool on the top deck, which some chose to use.  Imagine cruising down the Rhine, watching the villages go by, while soaking in the pool or sitting on the comfortable couches and chairs with drink in hand.
We visited villages and cities such as Breisach, Heidelberg, Cologne, Rudesheim and Freiburg, Germany, Riquewihr and Strasbourg, France, to name a few, then on to the Netherlands to Amsterdam!  My head was spinning with delight and disbelief!  There were well organized walking tours, bicycles for the more adventurous, or the ability to venture on your own, the decisions were yours to make.
Ah, but back to the wine tour.  Each morning at 10:30 am, the CEO of St. Francis Winery & Vineyards, in Sonoma County, CA presented wonderful wine tastings and information.  I never knew how intricate the process was!  Visits to wineries were on every itinerary.
The staff, from the Captain to the wonderful, woman who cleaned our rooms, were professional, friendly and warm.  Now, being single, I had to have a crush on at least one staff member, who turned out to be the Maitre d'.  His name?  Romeo.  Of course!  What else could it have possibly been?  From the moment I mentioned an allergy to certain sauces, my plate was carefully scrutinized and whipped away if there was any sign of dairy on my plate and replaced immediately.  Who wouldn't love the attention?
Reality hit upon my return to Newark, NJ.  Whew!  The post travel blues set in quickly, especially when exiting Customs.  I found myself at Gate 1 and my departing gate was Gate 130!  Where was everyone?!
Now, what I didn't tell you, was that while the Customs agent was going through my bag, I noticed only one glass slipper.  I had worn glass slippers from the moment I stepped on board and throughout my entire trip, having transformed from Cinderella to a fairy tale character in a magical world.  Which can only mean one thing!  I lost my other slipper upon disembarkation from the AmaSerena!
Bucket List, Item 2.  Have to go back and find the slipper!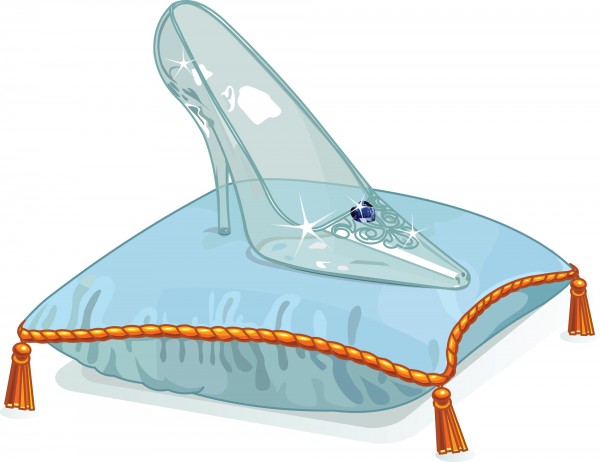 My trip was provided by AmaWaterways.
For more about AmaWaterways & the AmaSerena visit: AmaWaterways