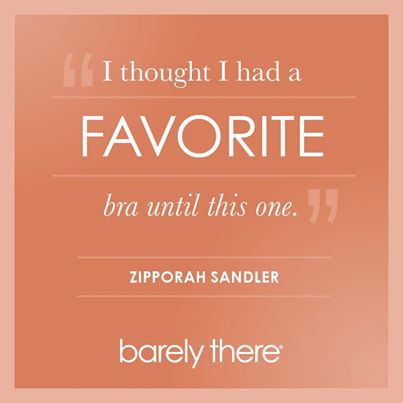 That just says it all.
I believe that most bras are instruments of torture. They can make you look great in that designer dress, or if they're the wrong fit or style can make a 25 year old look old and frumpy. Along the way I've found a chosen few that actually offer me the support that I need and make my clothes fall correctly. But, I'd never found one that makes me LOOK great, is cute, AND is so comfortable that I didn't even realize I was wearing a bra.
UNTIL NOW
Last month Barely There sent me TWO packages of lingerie to try. The second package included a black bra trimmed in nude that looked different than any of the other bras in my lingerie drawer. The name…
Simply the One
Pretty presumptuous I thought. Then I tried it on.
HOLY COW
Not only is this a GOOD looking bra, but it held my ta-ta's JUST where they're supposed to be to look great in this dress I picked up at Kohl's to go with the bra. It's seamless and stretchy in ALL the right places. Did I mention that it's CONVERTIBLE (so I can wear it under….EVERYTHING). On it went and eight hours later, I didn't feel like ripping it off.  I thought I had a favorite bra before this one, but I was wrong.

Simply the One is….well, Simply the One.
I could go on & on, but frankly YOU'VE got to try this bra on to see what I mean.
DETAILS
Simply the One is available at Kohl's ONLINE and IN STORES
Available in sizes from 34-36 A; 40 B, C, D
Retail price: $38.00
This post is a result of a partnership with the Barely There Blog Squad. They have provided me with product and a Kohl's gift card.