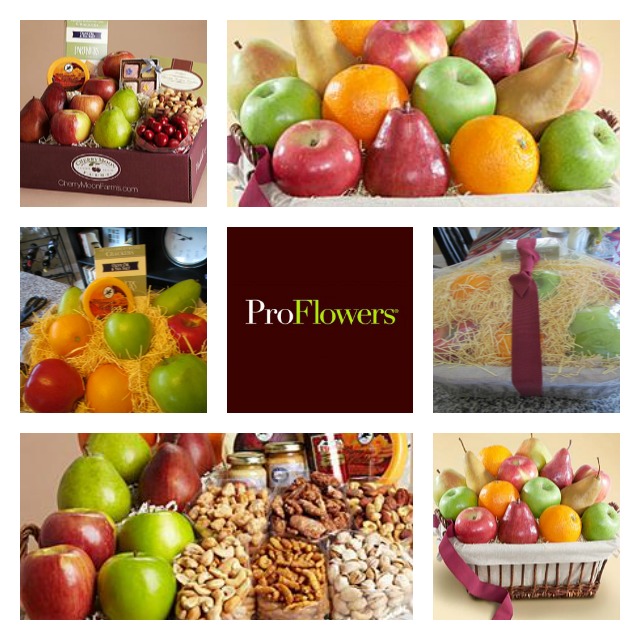 Sending a house gift, a birthday or anniversary gift, or a holiday gift doesn't have to be the same old boring thing that you ALWAYS do. There's nothing I like more than shaking things up and sending something that's not only a bit different, but something that will WOW them. PLUS, it's got to be something that will be appreciated. While flowers are a great pick me up, there are times when they are almost EXPECTED, so why not do something different like a beautiful fruit basket or fruit, nuts & candy?
Take my brother for example
Two weeks ago was his 55th birthday. That's a BIG one in my book. Why? Well, because at 55 you become eligible for senior discounts on housing, the movies, and more. While that sounds wonderful, the only word that seeps through that sentence on your birthday is…
SENIOR
I know, I've been there. I'm the older sibling, so I feel for him. This year he opted not to celebrate his birthday, and I was away in Las Vegas. I'm embarrassed to say that I actually FORGOT to call him, so when I got home I had to do some FAST THINKING!
PROFLOWERS
Yes, they're one of my go-to's for giving flower gifts, but I knew that they also offer other gift giving options, so I decided to SURPRISE HIM. The thing about my brother is, that he and his partner both eat well and work out daily….well, actually TWICE a day if you count Yoga. He's just not the flower type, and while he's LOVE chocolates (it's his favorite splurge, and yes, ProFlowers has chocolates as well), he's really more the gourmet type than the bunch of daisies type.
LOOK at what I found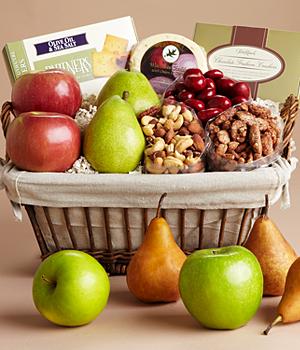 Chock-full of some of his absolute FAVORITES
From Wisconsin cheese with crackers to delectable gourmet pears and apples, this gift basket is full of tasty treasures for the mouth. Comes complete with sweets like chocolate covered cherries and an elegant gift basket.
Butter Toffee Pecans (3 oz.)
Chocolate Covered Cherries (3 oz.)
Mixed Nuts (3 oz.)
Chocolate Covered Graham Crackers (1.7 oz.)
Olive Oil/Sea Salt Crackers (2 oz.)
Wisconsin Cheddar/Onion/Chive (4 oz.)
3 Bosc Pears
2 Comice or D'Anjou Pears
2 Fuji Apples
2 Granny Smith Apples
Luckily, ProFlowers sent me a gift code so that I could review the basket, but since it's going to HIM and not me – I figured that I'd just show you what was in it.  Besides, you KNOW that if it's from Cherry Moon Farms, that it's GOT to be good. At just under $60 the Cherry Moon Treasures Gift Basket is not only a nice birthday gift, but a great house gift, holiday gift, or sympathy gift as well.
I just hope  he shares
Just sayin…..
For more information about this and other great edible gifts go to
ProFlowers edible fruit arrangements
I received product to facilitate this review. All opinions are strictly my own.