NOTE: This post has been sponsored by Gerolsteiner Sparkling Mineral Water. All opinions are strictly our own.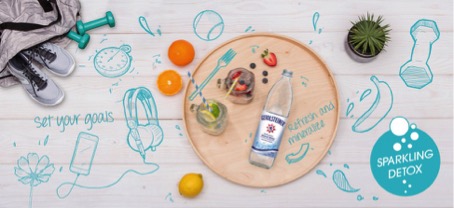 Admission #1: I struggle with eating and drinking healthy.

Admission #2: I love soda. Why? Because of the bubbles (it's a champagne thing)

Admission #3: I do NOT feel healthy….because of the above 2 admissions.
Each time I've given up soda either with sugar or with a sugar substitute I've felt better. I have more energy, I don't get that surge followed by the slump, and my skin even looks better.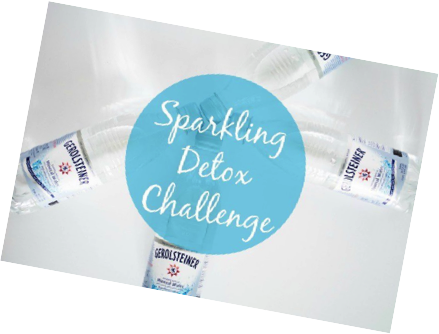 When I heard about the Gerolsteiner Sparkling Detox challenge, I figured why not try?
I'll be ditching my sodas, juices, coffee/tea, and yes, even wine and alcoholic beverages from September 11 – 15, 2017 and substituting them with Gerolsteiner Sparkling Mineral Water for those 5 days, and I challenge you to join me. There will be no other changes to my diet or fitness routine (can you hear me laughing), although smoothies are allowed since they are really considered a food and not a drink.
Why Gerolsteiner?
Gerolsteiner Sparkling Mineral Water can help you to maintain your fluid balance and at the same time gives you the benefit of valuable minerals and trace elements like magnesium, calcium and bicarbonate. But, don't worry, you won't taste them, since Gerolsteiner Sparkling Mineral Water has a clean clear neutral taste with lots of fun bubbles that come from natural carbonation.
By drinking ONLY Gerolsteiner Sparkling Mineral Water these 5 days, you'll be getting the natural minerals that your body like calcium and magnesium that are essential for everyday cellular activity. Our bodies can't make these nutrients, so we need to consume them daily to maintain cellular health. Gerolsteiner Sparkling Mineral Water contains 2,500mg minerals per liter and is classified as 'highly mineralized.' Want to compare Gerolsteiner to other waters? Check out the mineral-calculator to compare different waters.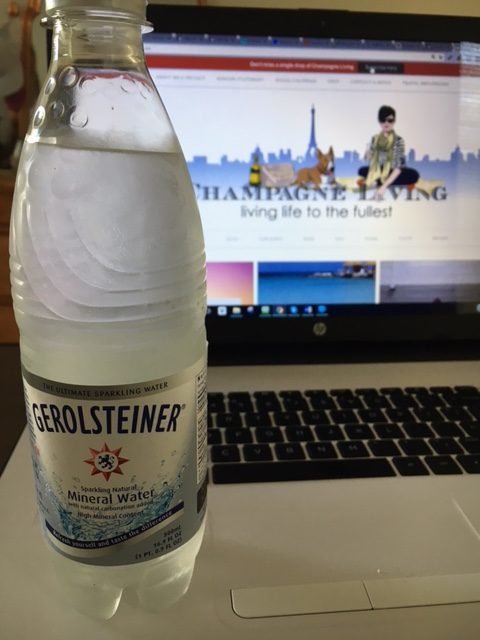 Don't worry, you're not alone
Top fitness trainer and nutritionist Ariane Hundt will be helping support all who join the challenge on a special Sparkling Detox Facebook Group. She'll be sharing her best tips and tricks to keep you motivated and inspired. There will also be plenty of exercise, meal and snack ideas.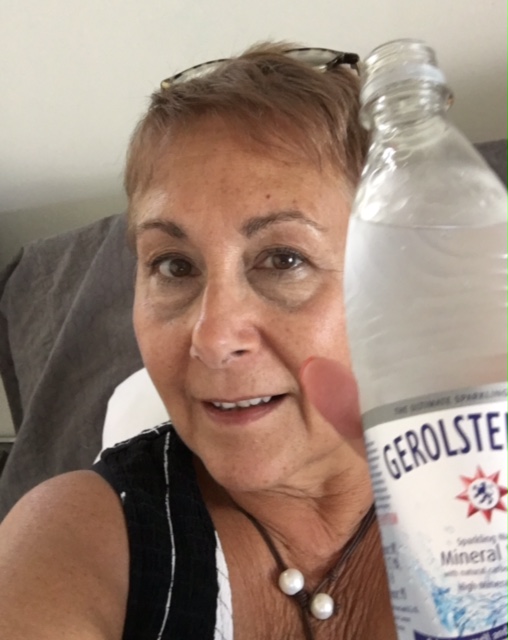 How much should you drink?
Our bodies need to stay hydrated. It is suggested that you drink 1.5 to 2 liters of Gerolsteiner Sparkling Mineral Water every day (if you're active or pregnant you should drink more than this).
Are you ready to join me?
Head to the Gerolsteiner's Sparkling  Detox Challenge Page and sign up now through Monday, August 28, 2017 to be entered to win a case of Gerolsteiner Sparkling Mineral Water (24 500ml/16.9 fl. oz. BPA-free lightweight plastic bottles) for your own Sparkling Detox. This equates to 12 liters of mineral water for each winner, or an average of about 2.4 liters per day. More than enough to enjoy the recommended eight glasses per day! 300 winners will be chosen!
Stock up
Get ready for your challenge by stocking up on Gerolsteiner. Not sure where to find it? Just check the store locator for a store near you. Bargain hunters can find special offers on the Ibotta couponing app, shop online at Sam's Club or at Jet.com, and get case discounts at Whole Foods.
Let's do this together
I've always found that starting new things with a team is the best way to stick with anything that I do. Join me by signing up on the Gerolsteiner Detox Page  and joining the Facebook Group. I'm excited to be ditching my soda habit.