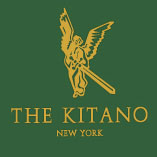 Cherry Blossom season in Japan runs from the end March through mid-April. For those not familiar with this, it is a custom to celebrate nature, and signifies renewal and hope, by enjoying   Hanami (custom of enjoying blooming flowers). With the devestation in Japan this year, this takes on an even more special meaning as the world joins in solidarity to comfort the people of Japan as it slowly recovers from the aftermath of one of the most devastating earthquakes to hit the country.
The Japanese owned hotel –  Kitano New York, has created a special tribute of renewal and hope in honor of the people of Japan. The installation – Sakura-Hanami, will be a cherry blossom composition designed by  Sogetsu School of Ikebana.  The installation will take place on on April 13that 11:00 a.m. and will remain on view through April 20, 2011 at the hotel's lobby and restaurants.
Designed and installed by Renee Niñ~o de Rivera and Ellie Grace Toda (students of Mrs. Hisako Kanzaki and Mr. Tetsunori Kawana,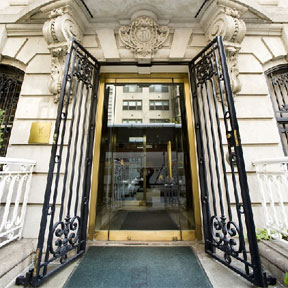 instructors at the Sogetsu School of Ikebana in Tokyo), "the Sakura composition will send a message of hope that the first blossoms of spring brings," said Ellie Grace Toda (Ikebana expert Ellie Grace Toda hails from the town of Sendai, Miyagi Prefecture in Japan; one of the areas affected by the earthquake).
Ikebana is an ancient Japanese art form that follows a fixed pattern: a triangle of three points representing heaven, earth, and man. Emphasis is placed on linear perfection, color harmony, space, and form. The Kitano houses a permanent Ikebana composition in the popular Hakubai Restaurant; it is tended to weekly by students of the Sogetsu School of Ikebana.
The Kitano New York Hotel's Sakura Hanami tribute will feature an exquisite composition in the form of origami technique in the center of the lobby. Yaezakura and Somei Yoshino will be the featured Sakura blooms in the compositions throughout the expansive lobby from the landing leading the Bar Lounge, the Garden Café and Hakubai Restaurants.
If you're in the city during this time,  stop in and check it out…better yet, if you're visiting from out of town – this is the perfect time to stay at the Kitano.