Before last month, the closest I came to Scotland was listening to The Proclaimers, and after visiting Pixar Studios last month I would TOTALLY walk 500 miles, and I would walk 500 more – to get to Scotland.  I still haven't actually BEEN to the highlands, but thanks to a bit of Pixar magic I got to experience just what goes in to creating the Scottish experience on screen by some of the innovators of the movie BRAVE.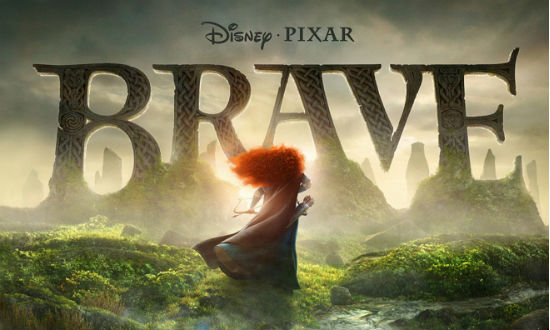 Fashion – Isn't this where it always begins with me? I'm like an open book, whether it's a neighbor on the street or a character in a film, the first thing I notice is…what they are wearing. So…between the massive 8 layers of fabric that goes into Fergus' kilt and the 22 fabulous costume changes by the fiery haired Merida I was intrigued. It may take me an hour to get ready to go out, and I have short hair, can you imagine getting  ready with Merida's curly mane?  My hairdresser would have a FIT having to deal hair that is four feet long if straightened, and Queen Elinor's 6'6″ of hair would have her ready for a career change, but for simulation supervisor Claudia Chung it was all in a day's work as she groomed and costumed the animated the lords and ladies of Scotland.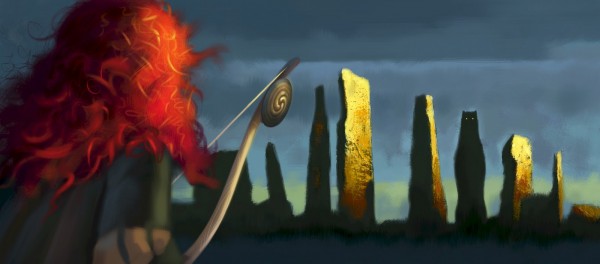 The Setting – Scotland, the home of the most beautiful and romantic cliffs, heather filled fields, and beautiful seascapes. I'm certain that photos don't do the magnificent countryside justice, but through Steve Pilcher's eyes Scotland becomes majestically animated.  After visiting Scotland, Pilcher and shading artist Tia Kratter returned to recreate the lush countryside via models and paintings, capturing not only the look but also the tone of what would become the movie. With hundreds of beautiful watercolor paintings and black & white drawings they captured the rocks, peat, and movement of the grasses as this beautiful artwork was transformed into digital animation. Having only seen a ½ hour of this movie I CAN tell you that I truly had the feeling of being there.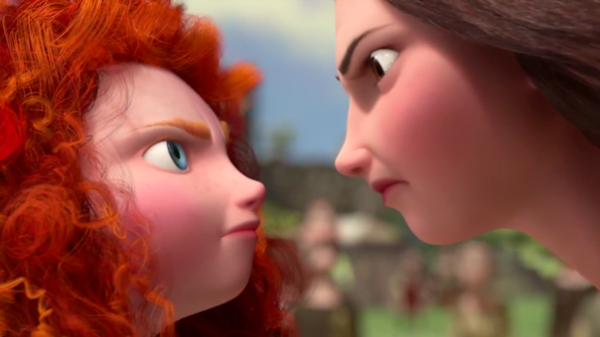 The Story – As a writer I fully understand story progression, but when the story is taken from a simple outline through the finished animated feature, there's so much  more to the process. The struggle between a mother and her tenacious daughter is taken from that simple relationship to story via beat boards, script and eventually story board scenes by story artist Louis Gonzales. Set in a chaotic kingdom filled with "royal" characters we learn about what real bravery is.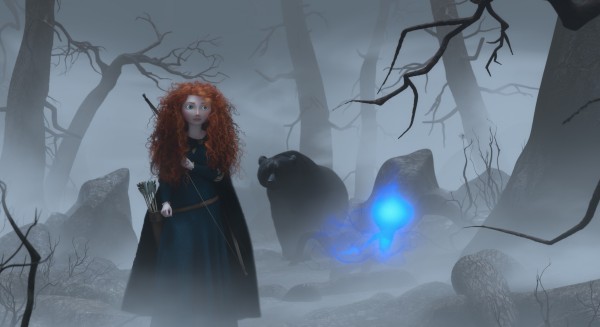 The Cliff-hanger – Unfortunately, I can't tell you much past the first half hour of this film, other than the fact that they left us hanging after the first act. I'll be seeing the full movie when you do…on opening day June 22nd.
While I was a guest of Disney/Pixar on a junket, all opinions are strictly  my own.