Sponsored: I was a guest of Holland America on the Koningsdam last year. All opinions are strictly my own.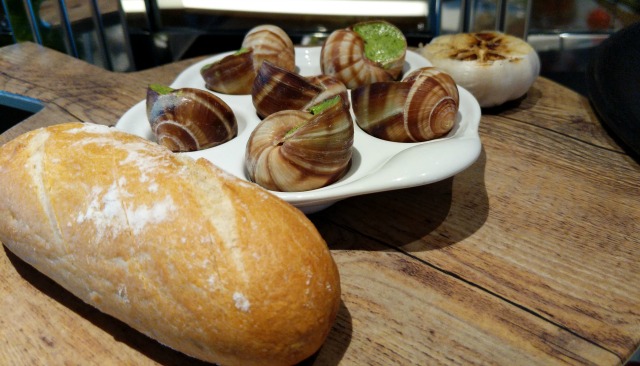 You have certainly heard the rumors about cruise food being a less than stellar experience. While on some cruise lines, that may be the case, Holland America cruises offer the best of the best in dining. There are many choices of where to eat while you cruise with us and there is something for everyone. If you're a foodie or just someone who's hungry after a day of relaxation, the cruise food at Holland America is sure to please.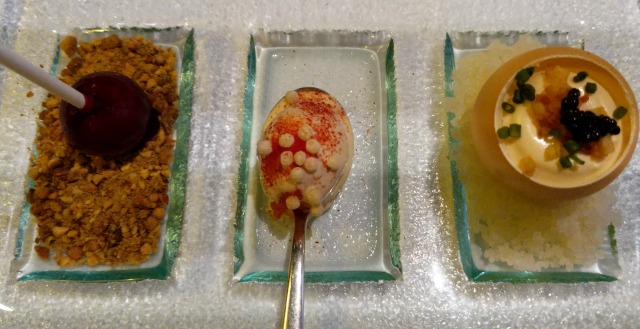 The Pinnacle Grill
This eatery is a great option for an intimate lunch or dinner. The cuisine is inspired by America's Pacific Northwest. The menu uses premium seafood options like wild-caught king salmon from Alaska and sustainably raised beef from Washington. The staff also expertly pairs wines from the legendary vineyards from the Pacific Northwest as well. Each night for dinner, guests can enjoy the signature recipes from Culinary Council Chef David Burke.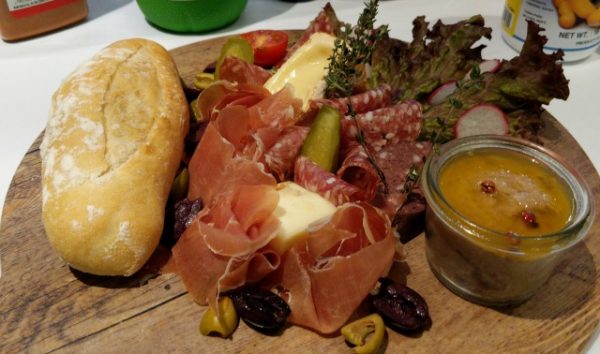 Canaletto
This eatery takes you on a foodie journey to the best Italy has to offer. Italians take great pride in coming together for a meal and that is the inspiration behind the experience at Canaletto.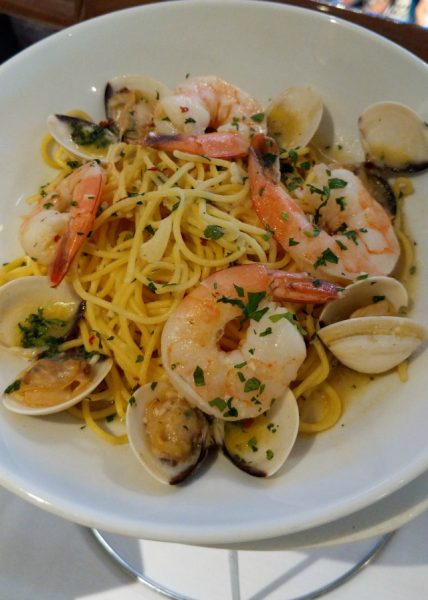 Enjoy Italian classics like garlic shrimp ravioli, chicken cacciatore al Forno and branzino ai Ferri. Don't forget dessert! Try some tiramisù, cannoli Alla Siciliana, gelato, and more.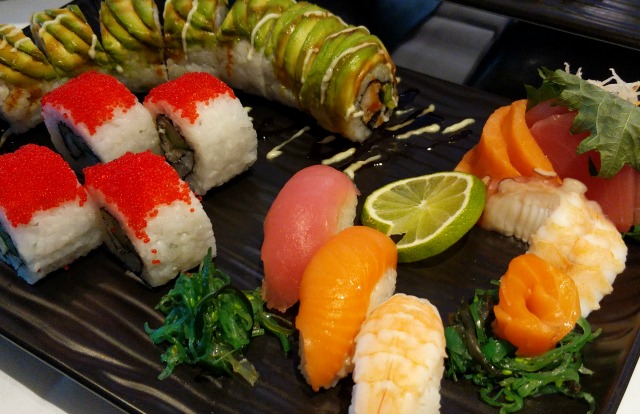 Tamarind
Tamarind is the best of the best for Southeast Asian, Chinese and Japanese cuisine. The menu is designed to honor the four elements of the earth, water, wood, fire and earth. Food choices range from sushi to wok-seared lobster, barramundi, and other seafood dishes. There's also an extensive sake list to drink alongside it. Culinary Council member and Master Sushi Chef, Andy Matsuda. Culinary Council member and Master Sushi Chef, Andy Matsuda is the mastermind behind the legendary sushi.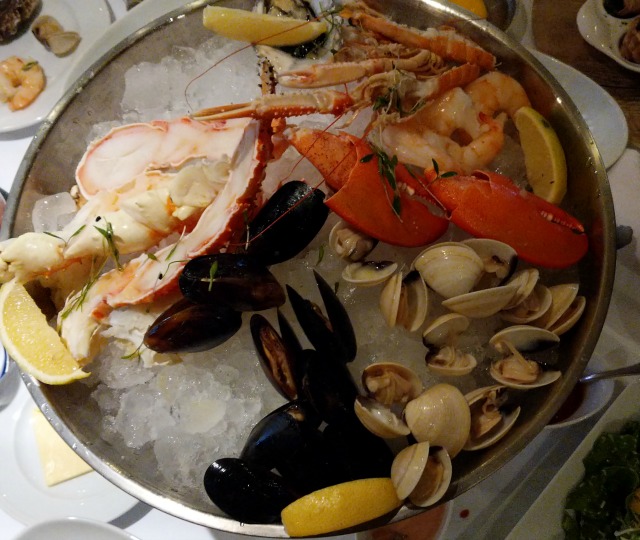 Rudi's Sel de Mer
This eatery is named after Master Chef Rudi Sodamin. The intimate brasserie features classic French dishes with a modern twist.
Seafood classic includes whole Dover sole meunière with shaved pink Himalayan sea salt, oysters, fruits de mer, and salt-crust baked branzino. Non-fish choices include steak frites, duck cassoulet, and coq au vin. Post-dinner indulgences include classic French desserts and cheeses.
Culinary Arts Center
This is a more casual food experience, perfect for lunch during a day of swimming or adventuring. There's a wide range of American fare, but all with a twist. Classic pub fare like glazed chicken wings and harissa Parmesan fries as well as more filling entrees like seafood paella and a daily steak special.
You can catch the big game or primetime television on the big screens while relaxing with a craft beer or cocktail.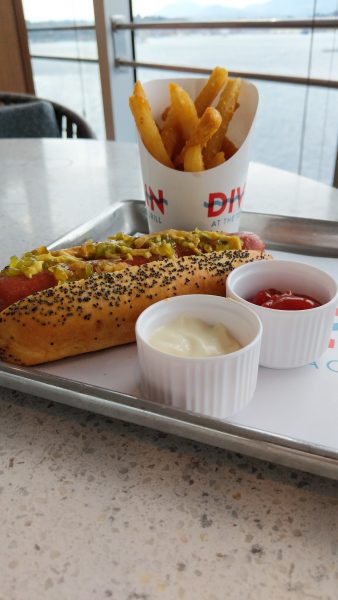 Dive-In
The Dive-In offers casual fare but made with the highest quality ingredients.
Have burger on a toasted brioche bun with trademark secret sauce, all grilled to perfection. Or try a Nathan's gourmet hot dog and crispy, golden French Fries. Lighter options include a grilled chicken sandwich or a portabella mushroom stack. It's the perfect spot to have a meal during a day by the pool.
New York Pizza
Everybody loves pizza! 9-inch personal pies are the specialty here. The pies are made to order and can be ordered during the day and even into the late night hours for a yummy snack. Culinary Council member Ethan Stowell has contributed multiple recipes to this NY-style eatery.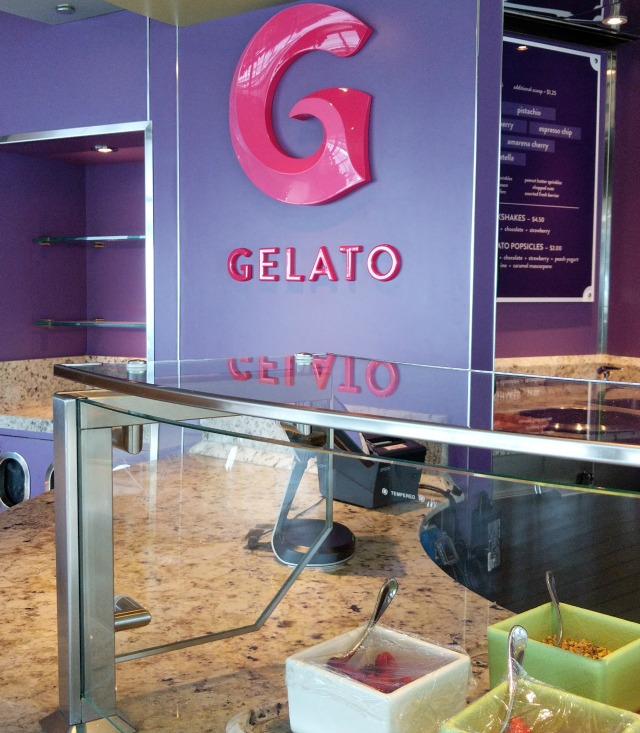 Gelato
Indulge your taste for something with a European classic – gelato! Try one (or more) of the 12 different available flavors. This smooth and creamy treat is perfect on a warm day and it's made fresh on board each day.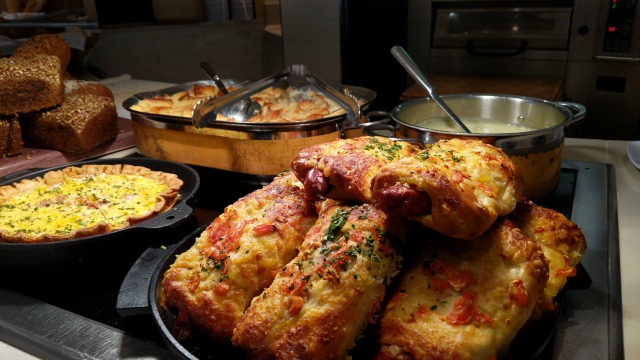 Lido Market
If your group can't settle on one place to eat, the Lido Market is always a great option. Everyone can choose what they like in this modern marketplace. There are made to order salads and sandwiches, quiches, croissants, and premium coffee drinks.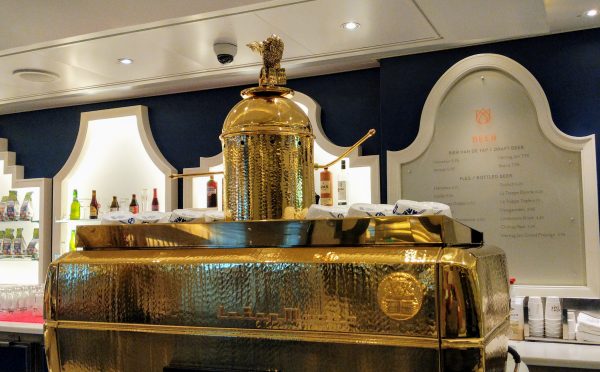 Grand Dutch Cafe
The Dutch cafe offers numerous choices to quench your thirst, from coffee to craft beer. There's also grab-and-go Dutch snacks and for heartier appetites, try any of the Dutch specialties from open-faced herring sandwiches to apple and bacon pancakes.
America's Test Kitchen
You can also leave your vacation with some knowledge. Holland America cruises feature America's Test Kitchen live tapings and hands-on demonstrations.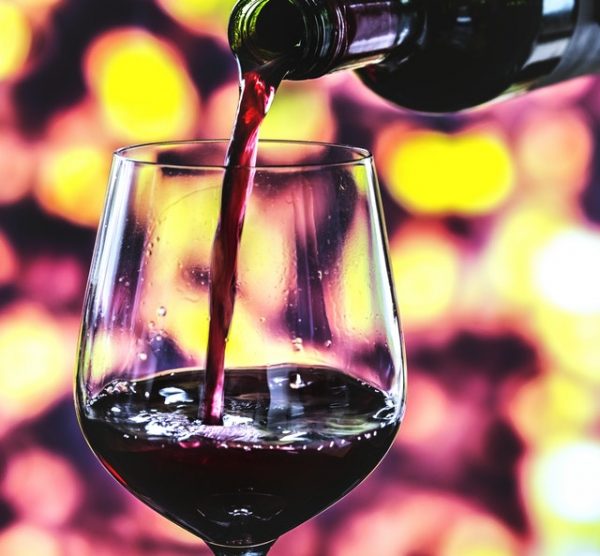 Blend
Learn the art of winemaking at Blend. Ships have an onboard wine expert who can help you learn so much about wine.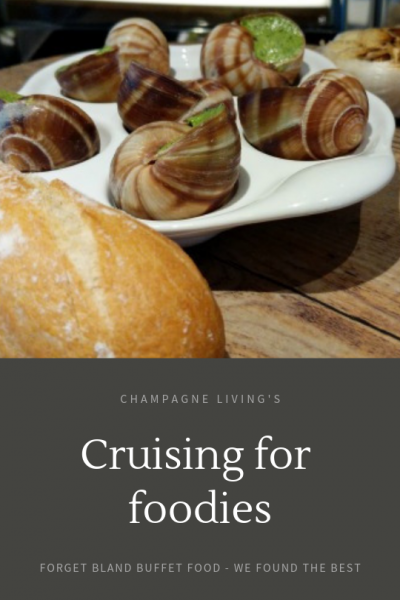 When in port, don't forget to give the local eateries a try. Cities visited like Rome, Santorini and Dubrovnik offer unique culinary experiences sure to delight. Many shore excursions are held in collaboration with Food and Wine magazine, so the experts will know where to bring your tastebuds.

For more information or to book YOUR next cruise, visit HollandAmerica.com and enjoy an incredible foodie vacation.