Abbott partnered with influencers such as me for its Ensure Program. As part of this Program, I received compensation for my time—although thoughts and opinions are my own.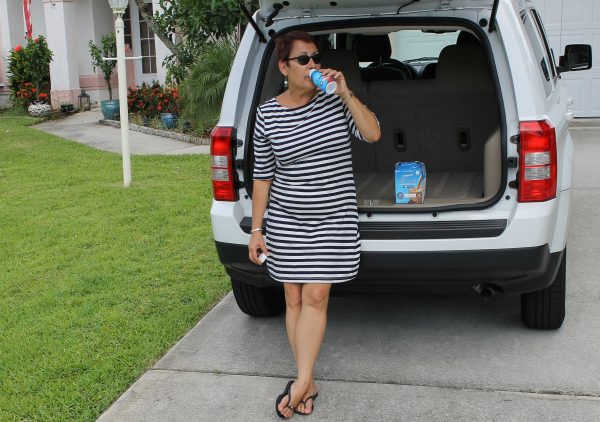 I marvel at people who get up and go to the gym. I have the utmost respect for those who seem to make healthy eating decisions without struggling with cravings, stress munching, and a history of bad choices.
I know it's more about habit than anything
I brush my teeth twice a day, take a shower every day, use anti-aging lotions and potions, so why is it so difficult to make the same choices for what I eat and how I move? Since Mr. S was diagnosed with heart failure, it is even MORE important for me to make the right choices when it comes to my health. I don't want to end up in the same boat as he has.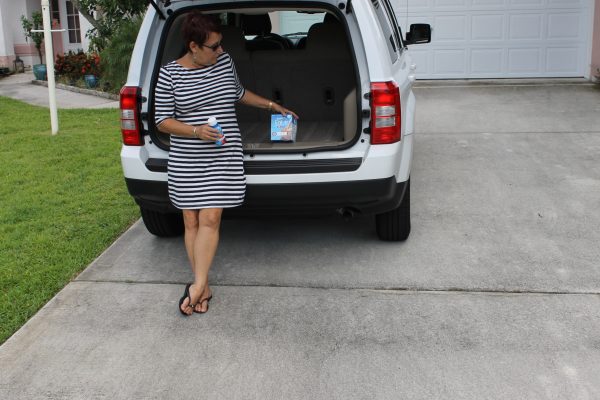 That doesn't make it any easier
But it does give me a good concrete goal, which is what we need in order to stay on track.
My routine is not perfect
I wake up and have a healthy breakfast along with my 2 cups of black coffee each morning. Because I definitely don't get enough protein for a woman in my normal diet, I enjoy an Ensure Enlive in between lunch and dinner, and another one later in the day when I'm craving something "good" on the go while running errands. I figure what's better than a smooth strawberry shake (my fave) with 20 grams of protein?
Some mornings I use my Ensure Enlive as the base ingredient in a smoothie and add a banana, some frozen strawberries & a couple of ice cubes. It's how I get around the whole "too lazy to make myself something" but still get good nutrition with Ensure Enlive. You see, Ensure Enlive is a specialized nutrition drink that can be used to help rebuild muscles as you age – tying back to the losing muscle mass (and energy) naturally after 40.
Now that the weather is HOT
Mr. S and I get into the pool EVERY SINGLE DAY (unless it's raining) and do the exercises his physical therapist gave him, along with those that I remember from my aqua-aerobics class. We're up to 100 reps of most of them! Later on in the day we take the dog out for a good long walk, or I do a bit of yoga poolside.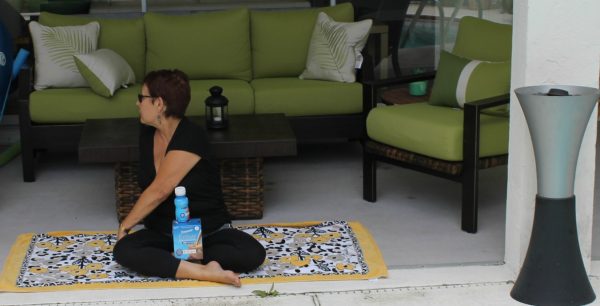 I'm not perfect
You'll find ice cream bars in the freezer and I have a secret stash of candy for when I'm falling hard, but I'm working on improving my muscle mass, because we can lose muscle as we age, and bouncing back from even minor injuries can be difficult if we don't have the strength.
I may never be "THAT" person
The one who rolls out of bed and into the gym, and who jumps at the opportunity to enjoy a salad over a bowl of pasta. But, I'm doing what I can and maintaining a good balance between living healthier and enjoying every minute of my life.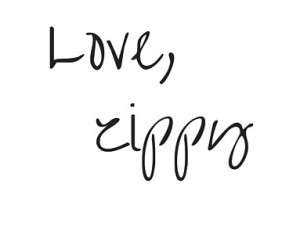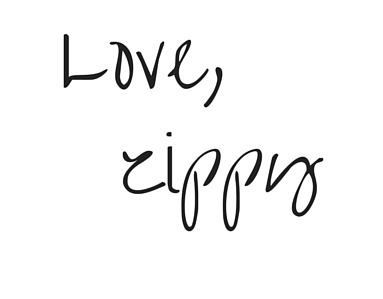 Abbott partnered with influencers such as me for its Ensure Program. As part of this Program, I received compensation for my time. The opinions and thoughts in this piece are my own. Abbott/Ensure believes that consumers and influencers are free to form their own opinions and share them in their own words. Abbott/Ensure policies align with WOMMA Ethics Code, Federal Trade Commission (FTC) guidelines and social media engagement recommendations.