It's been quite a while since a great resort has come to the Treasure Coast, but all that has changed. I had the opportunity to take a walk through the newest beachfront resort in Jensen Beach during the grand opening of Hutchinson Shore Resort and Spa.
I'm looking forward to a more in-depth look at this FABULOUS new property.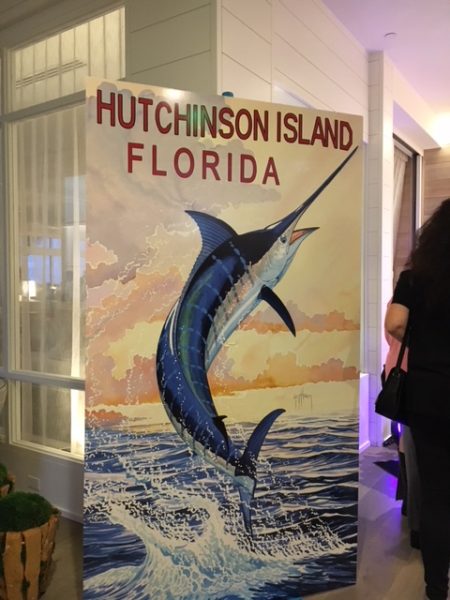 Location
Not only am I psyched that such a beautiful resort has arrived here, but one of the things I love about this particular location is that it's tucked away on the island making it a perfect romantic getaway or a great health/wellness escape with your girlfriends. The location is directly ON the beach and it's a quick drive to Vero Beach, Stuart and more. In essence, you get that exclusive tucked away feel of being in your own private paradise, with the ability to find great nightlife, shopping, golf and fun nearby.
Finally a great spa and fitness center in the area
OK, in all honesty this is ALL ABOUT ME…because finding a great spa that offers an array of health and wellness packages including
Massage (including Reflexology)
Facials
Body Treatments
DAY PACKAGES (woot, woot)
YOGA on the beach
Fitness on the beach
Fitness center (but if you're in Florida & the sun is shining…do it on the beach)
LOTS MORE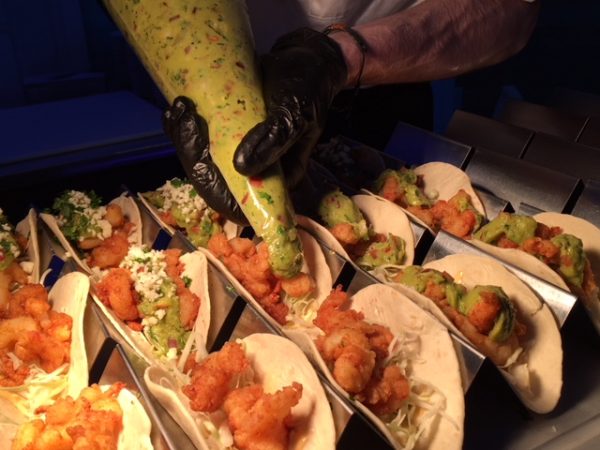 Food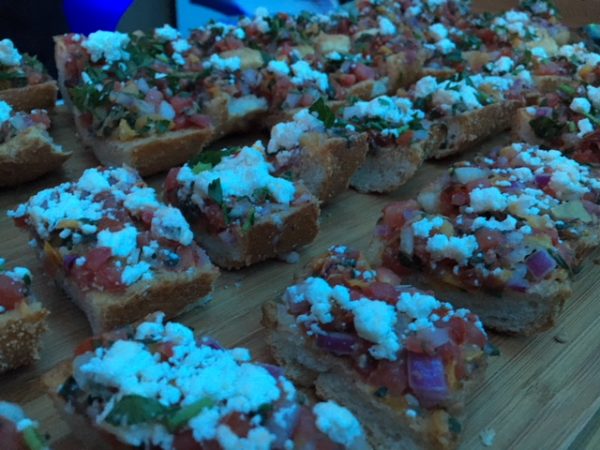 Admission – I am a huge fan of the restaurants at ALL of the OPAL hotels and resorts that I've visited, so I come to this with a strong bias. Then again, I enjoy a great meal and I know that I will never be disappointed at any of their properties. I did have the opportunity to sample a few items during the party, and I'll give you a more detailed account when I sit down for dinner at Drift Kitchen + Bar. I was able to sample the bruschetta and the TO DIE FOR (my words, not theirs) housemade meatballs with creamy dollops of whipped ricotta. I wolfed down a slice (or two) of pizza, hot out of the wood fire grill that sits next to the bar, and a few other treats. OK, maybe more than just a few (but who's counting).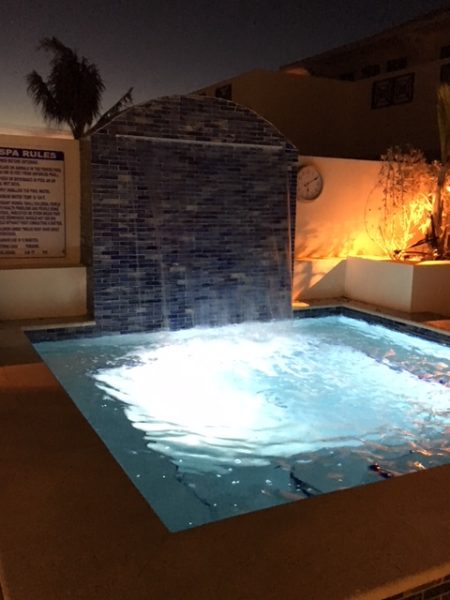 Water, water, everywhere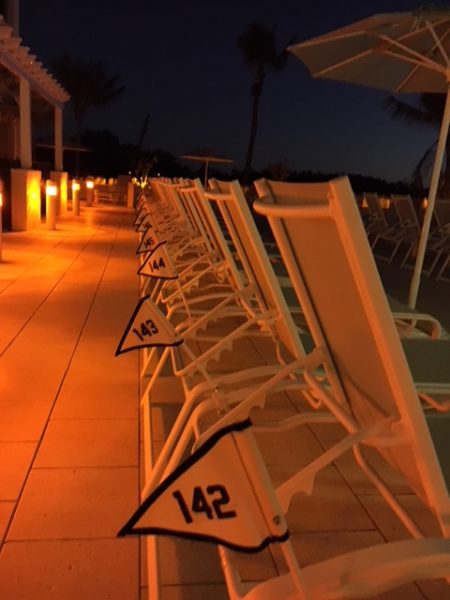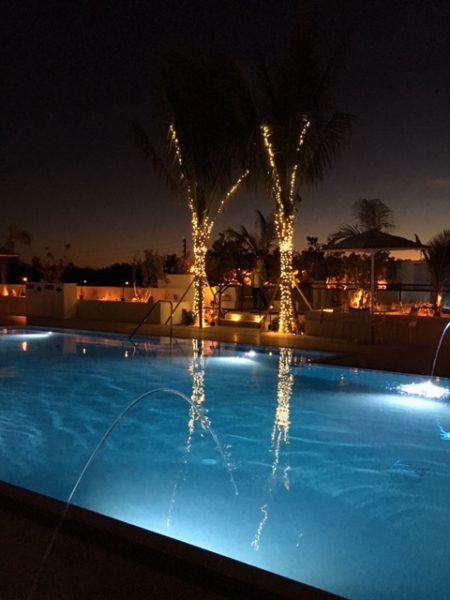 You are DIRECTLY on my favorite area beach so why would you need anything else? Just in case you're not a sand in the toes type, Hutchinson Shores offers not one, but TWO heated pools and a beautiful heated jacuzzi with waterfall in case you haven't fully relaxed after your day at the spa. I especially loved the pool that sits within steps from the bar and restaurant that is lit up beautifully in the evening. I'm staking my chair NOW and waiting for my pina colada to be delivered.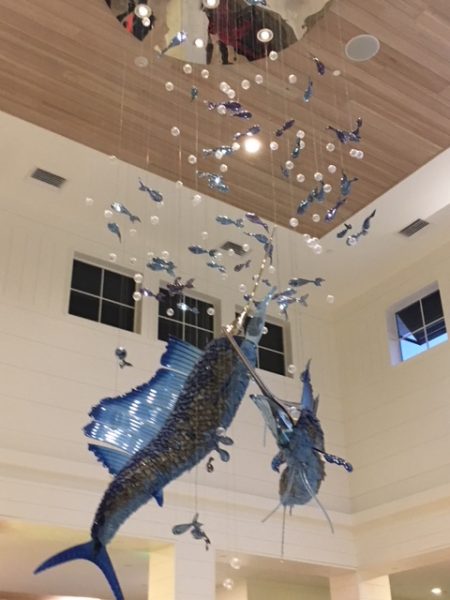 Your Stay
From the moment you enter the lobby with it's fun swordfish chandelier to the nautically inspired rooms all done in navy and white (with plenty of stripes) you almost feel like you're on a luxury yacht that's parked in the perfect spot for sun, sand and fun. The resort is anything BUT stuffy and I'd be comfortable sitting having a coffee in a pair of shorts and a t-shirt or a beautiful sheath at dinner. It's one of those spots where you can be yourself and enjoy.
Event Space
Still being in post-wedding mode I checked out the event space…or should I say spaces. I could imagine a company meeting, a beach front wedding followed by an elegant reception, or a local event in an array of gorgeous rooms that open up or can be partitioned off (and I plan on letting my cousin know about it, as her teachers union does national events all over the country).  They offer 8,000 square feet of event space with removable walls, making it perfect for any size group. It's a great place to host your company event!
I'm looking forward to bringing you more about Hutchinson Shores Resort and Spa when I return.


For more information or to make your winter reservation NOW (and escape that northern cold) visit: HutchinsonShores.com