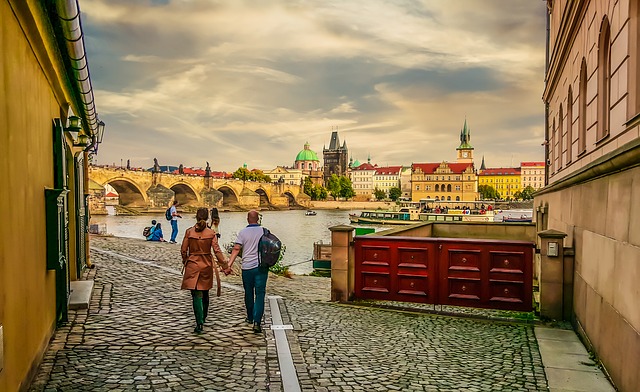 There I said it
If you hadn't guessed yet, traveling with my husband can be…CHALLENGING. I'm sure he feels the same about me. I have a tendancy to want to take control since I travel so often and he thinks he's the boss (I've got NO CLUE where he got that idea). We just returned from our first camping adventure this week (post to come) and we started bickering with less than a MILE under our belt. I'm sorry, but he should have slowed down and not hit those three BRIGHT ORANGE CONES.
Even if you don't have an ongoing fight for who's the boss, traveling together as a couple can bring on some challenges even of the best-behaved couples. No matter how much you love your partner, there comes a time when you test your strengths as a couple. Traveling as a couple can be one of those areas that you truly test the strength, patience, and endurance of just how much time you two can enjoy together without a break. Today I'm going to share a few tips for traveling as a couple without killing each other.
Start with a Short Trip
If at all possible, try to do your first travel session as a couple with a short trip. This can really help you both communicate through the issues that rise and concerns. If you take a short travel trip together, you'll get a feel for how a longer trip will be and you'll be able to plan together appropriate for future long-term trips.
Plan Your Budget
Finances are something that many couples can get caught up in when traveling. Be sure to plan a budget prior to leaving on this trip with your partner. Traveling as a couple can be a wonderful experience if you take every step possible to be proactive about your budget. Sit down together and establish a spending plan for your traveling time that way there's no surprise costs or financial arguments while traveling.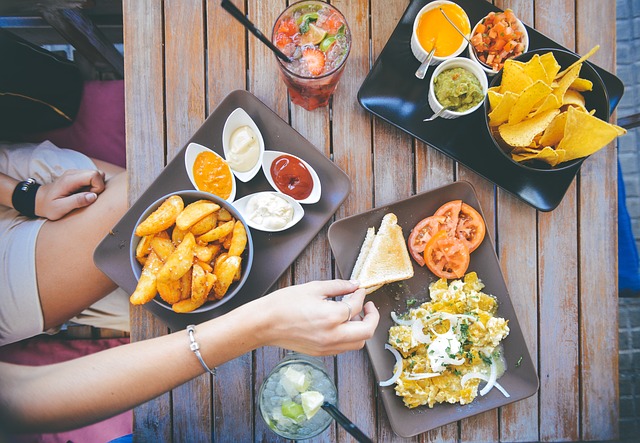 Eat Frequently
Nobody likes being hungry while traveling. Being hungry when traveling as a couple can lead to some unnecessary grumbles. If you're not eating as frequently as you should then you may be a little edgier than if you simply had a little food in that belly. Carry granola or other snacks with you so that you, as a couple, can make sure that the hangry feeling doesn't take over…or like me get VERY CRANKY.
Discuss Expectations
You may have one expectation of how traveling as a couple will work and your partner may have their own expectations. Before you head out on your couple's retreat, discuss expectations. Be sure that you both are on the same page with what you want to do while traveling and try to plan an itinerary that focuses on what you both enjoy doing in the area that you're traveling to.
Take Alone Time!!! (did you read that honey?)
Some couples simply need to have a little alone time scheduled in during the travel time. If you and your partner enjoy your own alone time, be sure to include that in your itinerary so that you both are able to recoup and come back relaxed to have fun on this trip together. Alone time during your vacation can truly help maintain that bond you have as a couple and enjoy this trip without arguing.
Be Patient
During your adventures of traveling as a couple, there will be times where you both have been far too close together for too long. If you're a person who needs more personal space or your partner is, be patient and understanding that this time is needed. The biggest part of being able to travel as a couple without killing each other is to be aware of each other's needs.
Traveling as a couple doesn't have to be difficult and it's easy to refrain from killing each other. Use my tips I shared today to travel as a couple without killing each other so that you can plan your next couple's retreat with ease and come home feeling more connected and happy.
Do you have any tips for going on vacation with your Significant Other and keeping the peace? I'd love to hear them.