This post brought to you by Andre Champagne. The content and opinions expressed below are that of Champagne Living.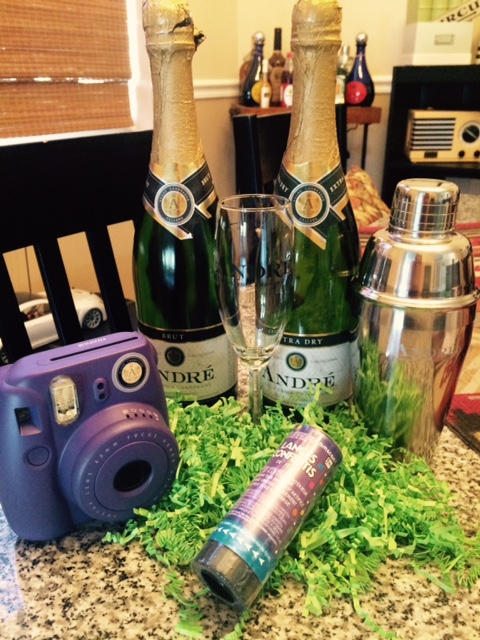 Keep it simple, Keep it fun[/caption] Just in time for summer to fade to fall is the perfect time to through an epic summer soiree. Whether getting dressed to the nines, with flutes of champagne in hand or a pool party with Andre champagne in a plastic cup is more to your liking, it's really an easy task. You don't have to be the PERFECT hostess to pull it all together, all you need are a few basics.
Location
Group Of Friends Having An Outdoor Party Drinking Champagne[/caption] Summer's over, so I'm all about a comfortable outdoor party on the lanai. There are two reasons that I love outdoor parties.
They can spill over to the lawn with plenty of room for chatting, dancing, etc.
You don't need to get all dressed up for an outdoor party. Casual is KING, making it easy for EVERYONE.
Because we've got a pool, we love doing pool parties – even MORE casual
Flow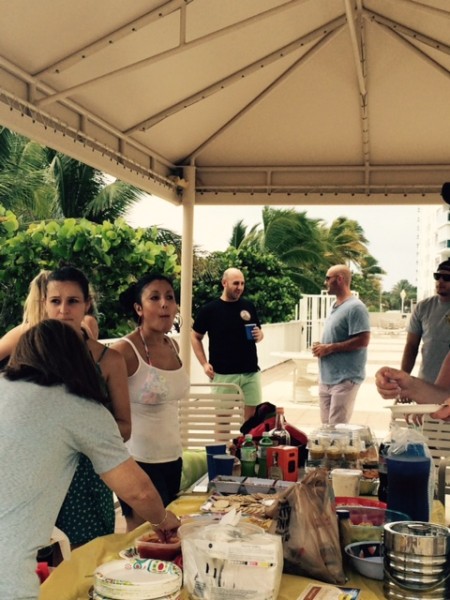 We set up the food on the deck between the pool and the beach making both easy to get to[/caption]     I love an open flow to a party, so I keep the back door to the lanai open. People can come in and out, making it easy to mingle, or step onto the lawn (where there will be plenty of small tables and chairs) for setting down food and drink. Luckily, the party we threw was on the pool deck just above the beach, so our friends could make their way down to the shore as well.
Easy Foods
The nice thing about a party like this is that you have a choice. If it's outdoors you can easily light the grill. However I prefer finger foods that are easy to grab (with paper plates since we'll be outdoors) and I tend to stay away from messy foods. I generally figure 6 – 8 appetizers per person if it's after dinner, and a few small dessert cakes and macarons.
The drinks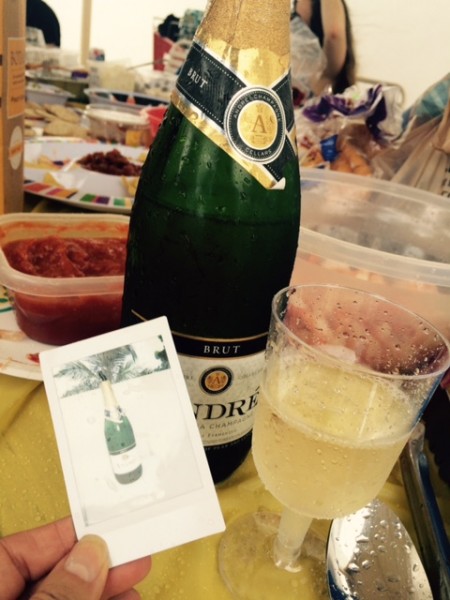 Nothing says elegance more than a glass of bubbly.  My go to is André Champagne, as it's an affordable elegance and perfectly light for a summer afternoon or warm evening. I keep buckets of ice stocked with plenty of bottles and make sure that I have a minimum of 1 bottle per 2 guests. Head to the store and pick up an assortment of Andre Champagne, so you're sure to have your guest's favorites including:
Extra Dry

Blush

Cold Duck

Moscato

·Pink Moscato

Spumante

Peach Moscato

Strawberry Moscato
Remember to keep soft drinks on hand for those under 21 years of age!!
Be prepared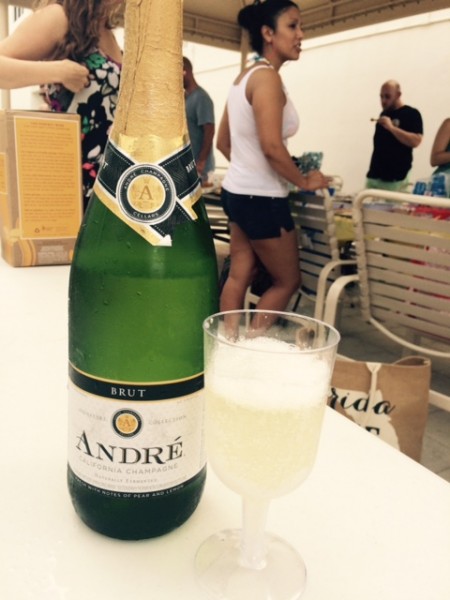 You'll want twice as many glasses and three times the paper plates and napkins as you have guests. Have LOTS AND LOTS OF ICE to keep those bottles of Andre Champagne as cold as can be.
Your job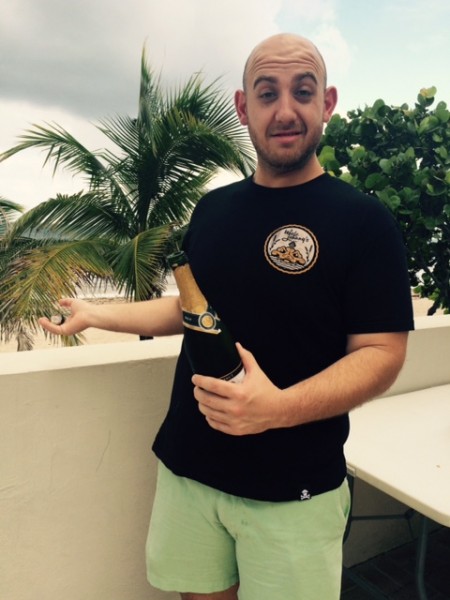 The guest of honor at Benfest 2015 birthday soiree.[/caption]   I hate having to worry, so preparation is important. Once the party starts, I just want to have a great time. So, RELAX, mingle and grab yourself a glass of champagne. That's what soiree's are all about…keeping it #EpicWithAndre