I realize that we are still in the midst of summer, but it's just this time (when I'm tired of living in a t-shirt and shorts) that I start thinking about my Fall wardrobe. If you're like me, updating your wardrobe can feel time-consuming and expensive, but there are a lot of different looks you can make with just casual, everyday clothes.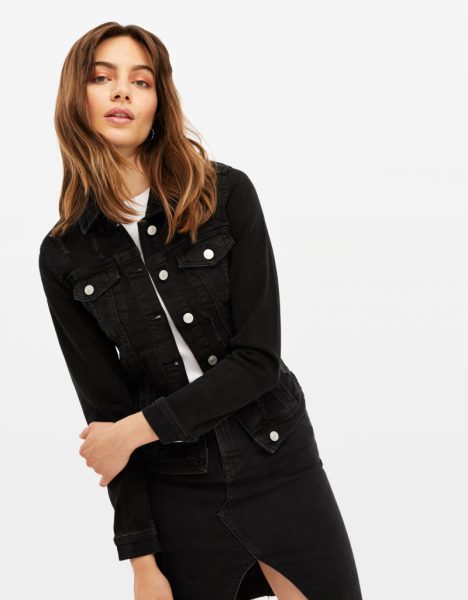 Fall is one of the best seasons to do this.
I am in Florida where it will still be sunny, but I'm originally from Rhode Island so I remember well that in September I'd be transitioning with layers. Depending on where you live it's not too hot or cold so a nice pair of jeans can be a great way to spice up a look.
How to spice up your look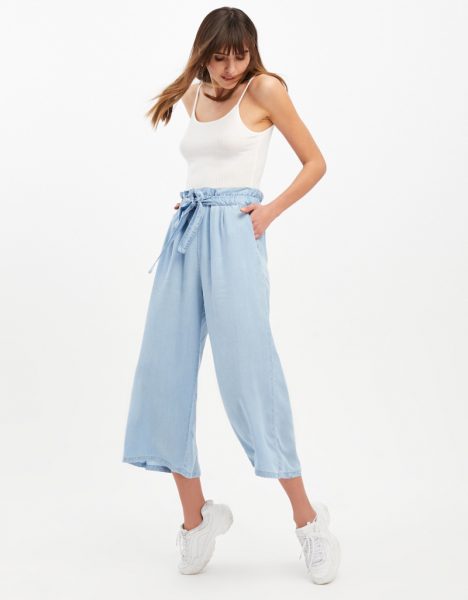 Pairing culotte jeans with a nice top with be ideal for a day out shopping or going to your favorite spot for lunch. With this particular type of jeans, you would want to pair it with a fitted top because the legs are already flared. Pairing it with a loose-fitting top would hide your figure and make you look frumpy. A nice pair of mules will give you a little height with great foot support.
It's easy to dress up a pair of skinny jeans for a night out on the town. Sticking with a casual theme, a pair of skinny jeans combined with a top made from a material like chiffon would be ideal. Ankle boots would make the look complete.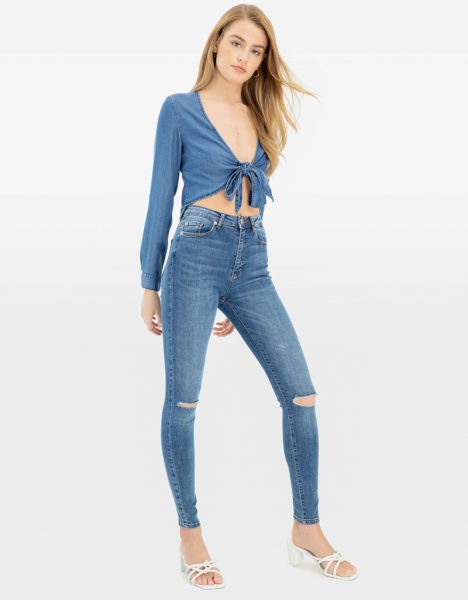 Another Fall ideal for a night out would be to couple fitted jeans, a crop top or spaghetti strap top with a basic design, and wearing knee-high boots to complete the look.
Some people prefer an edgier look when it comes to their style. Distressed or faded jeans, ripped jeans, and acid wash jeans can give that edgy feel. Off-shoulder sweaters are not only inexpensive, but they can also easily be made with an old sweatshirt and some scissors. Combined with one of the above-mentioned jeans and a cute pair of platform trainers, and voilà! Your outfit is complete!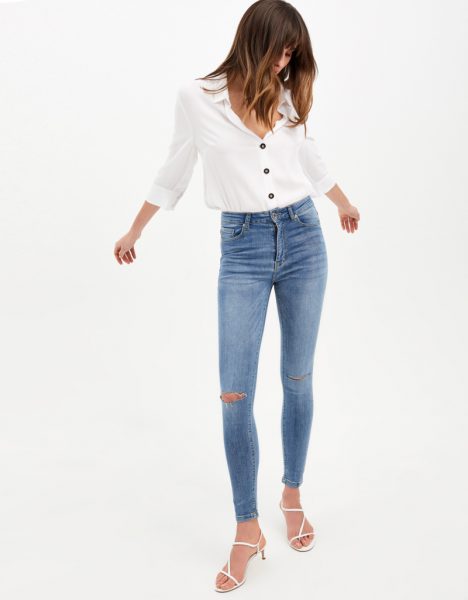 Sometimes you may want to dress your outfit up but still remain comfortable. High rise skinny jeans are the perfect jeans to accomplish this. High rise jeans fit at a woman's true waistline and show off all of the body's curves, for a clean and sexy look. Team this with a long-sleeve button-up shirt and either Chelsea boots or a woman's Oxford. Both of these types of shoes will give this look a classy finish.
I've been checking out the jeans at https://www.tally-weijl.com/en_UK/clothing-woman/jeans-woman.html for some inexpensive options to update!