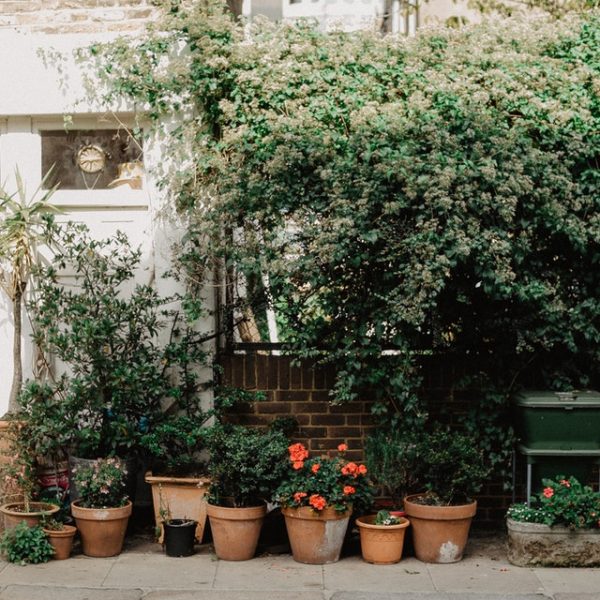 If you're lucky enough to have an outdoor space, you'll want to make the most of it in the sun. A garden is a chance for you to extend your home, and create a comfortable space in the outdoors. Whether you want to use it as a place to simply sit back and relax, or flex your green thumb or DIY skills – you can use the summer as a time to make your garden perfect for you.
Dining Experience
One of the biggest perks of having a garden is being able to enjoy meals outdoors. You can feel like you're on holiday from the comfort of your own home. You'll want to make sure you've got the right kind of furniture that suits your garden. When it comes to selecting your pieces you need to think practically and aesthetically. What can fit in your space and how much maintenance does it require? What look are you hoping to achieve, and what feels like home to you?
Use the Senses
Your garden could become a place for you to explore your senses. Whether you want to create a herb garden to cook with, plant particularly colourful flowers or select some for their smell – it's up to you. Wildflowers are an easy place to start. They add a splash of colour, are very easy to look after, and are good for pollinators. There are so many different ways you can bring in the senses to your garden, and if you're interested in learning more check out these online resources.
Safe Haven
Perhaps you want your garden to be your own little escape from the rest of the world. A private place you can go to and relax. It could be something as simple as getting a hammock for you to sunbathe in. Or bringing in cushions and blankets from your living room and create a cosy spot for yourself. No matter the size of your garden, you can make it work for you. Even the smallest of spaces have lots of opportunities for you to create a relaxing spot.
DIY Projects
Maybe you'd rather keep yourself busy and give yourself some projects. The size of the project you take on is entirely up to you. There's plenty of simple gardening ideas you can try. Don't feel like you need to do everything all at once. The beauty of gardening or DIY is you've got plenty of time to do it. Pick one project and go from there.
You can make the garden feel like another part of your home, a safe place for you to retreat to. What do you think is the perfect gardening activity?