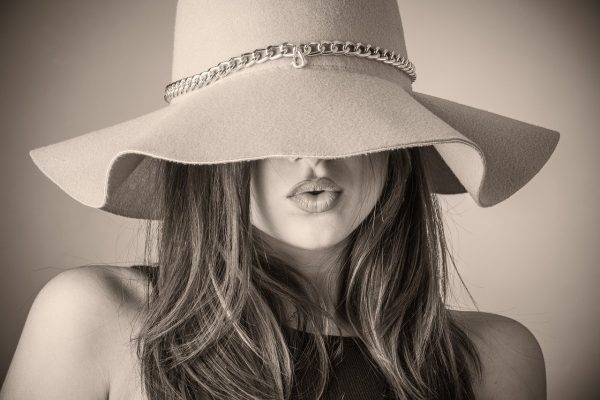 Fashion is an essential aspect of life. Whether you are a high-powered businesswoman, have a nine-to-five job, or want to feel confident in your clothes, it's necessary to look good and be up on the latest trends. This post will mention some tips for incorporating fashion into your wardrobe.
Incorporating the most current trends in your wardrobes can be difficult with so many options at hand. The key is knowing what works for you and how to dress well without looking too outlandish.
Research on the Trends
Researching means that you will need to know what is trending in the fashion world. You can do this through social media platforms, magazines, and friends who are avid fashion trends. Also, please read about how these new trends come into existence; it's always fun learning something new.
Researching on the trends has the following benefits:
It helps you determine the best style for your body type

You get to know what colors are trending and whether they suit your skin tone or not

With all the information gathered, it is easy to decide if a trend will fit into your lifestyle schedule well enough

If there are any risks involved in trying out specific trends (e.g., tattoos), then researching about them can help avoid accidents from happening when you least expect it.

It helps you determine whether the trends are age-appropriate for your lifestyle
Researching also has its downsides:
When it comes to fashion, too much information is never really good at all; there's a limit to everything, and if someone tries to know about every trend, they will end up not knowing which one suits her best. In addition, there might be days when certain outfits look perfect on someone else but won't match their body type, so they should prioritize researching only what works well with them rather than trying out different styles altogether in vain.
Like any other form of work or activity, research can be time-consuming because it requires lots of patience and knowledge to go hand in hand with it.
Researching on the trends has several benefits and disadvantages. Still, in general, its primary goal is to help you become more knowledgeable about what's trending so that you can incorporate them into your wardrobe without having any regrets later.
Understand Your Style
Understanding your style means knowing what suits your body type. Identifying the colors that are perfect for you, learning the materials you are most comfortable wearing, and being fully aware of which styles look best on your figure is key to developing a good fashion sense.
The following are benefits of understanding your style:
You will look and feel your best when you dress in a way that complements your body type

It helps to

know if specific colors or materials suit you better than others do

. For instance, not everyone can wear the same styles of clothing as well as fabrics. Some people are more comfortable wearing cotton, while others find it irritating on their skin. It is therefore essential to understand which clothes work for different kinds of material before buying them because shopping without knowing what works with your style means wasting money

Knowing this about yourself makes choosing outfits easier, especially when there isn't much time left before an event or party where everyone must be dressed according to a specific theme but still want to go all out without sacrificing comfortability

It is straightforward for one with bad fashion sense to be mistaken as cheap when they wear clothes that do not suit them well
Do Not Be Afraid of Crazy Combinations
Crazy combinations are fun, and they make you stand out. You do not need to be afraid of them or feel embarrassed about them because if you pull it off, people will love the look on your face when you tell them where this inspiration comes from.
Here are some examples: wearing a crazy print with another crazy print (but in different color schemes), mixing colors that would never go together, adding something unexpected like an accessory, or using a masculine outfit like the men's leather jackets but is entirely different than what most women wear is one way of pulling it off without being too loud or attention-grabbing for all the wrong reasons. 
Just remember these three rules: keep everything else basic, less is more, so choose wisely which details will turn heads and draw attention away from those elements that are making things too crazy and finally, be sure that your accessories are polished enough to pull off the look. If not, remove them and focus on something else instead.
Be Keen on Color and Style
Color and style are vital when making fashion choices. There are several types of color that you can choose from, such as pastel colors, earth tones, and bold colors. Ensure to include the above in your wardrobe for a better look and more options on putting outfits together.
The following are things to consider when choosing the color of your outfits:
Your Skin Tone and Hair Color
Different colors suit different people. For example, some colors may make you look pale, while others bring out the best in your features. Look for a color that compliments your complexion and highlights facial features such as eyes or even lips. It is one of the essential things to consider when choosing what clothing items to wear. Try on several options before deciding which ones work well with you. 
If you are petite or thin, wearing bright colors can sometimes make you appear smaller than usual; opt for darker shades instead because they can add volume and create an illusion of height and length if chosen correctly. 
If short has been a problem area for most women, then it's advisable to opt for colors with blue undertones to make you appear taller. However, if your height is an advantage rather than a disadvantage, try bolder color options that are eye-catching and attention-grabbing. It will help highlight fashion choices or outfits that onlookers may otherwise ignore.
You can never go wrong if you choose something in one of your favorite colors because it makes matching easier while also highlighting what's important, like accessories or bags. When choosing clothes, these items should not get lost since they usually play an equally important role in style when attending formal functions such as weddings or events where fashion sense needs more consideration than usual, casual clothing styles.
Keep in mind to always coordinate colors with other items you are wearing, like your bag, shoes, and even earrings. This is especially important when picking out the combination for a formal event since it needs more attention from one's wardrobe choices. If not carefully selected, then clothing may appear mismatched, which will make an awful impression instead of looking polished and well put together.
You can also opt for patterns once you have mastered how to match them correctly. However, most women tend to stay away from prints due to fear of making mistakes while choosing what looks right based on their fashion sense only rather than going by personal preferences, among other things. 
However, you should never consider this an excuse anymore since any woman, regardless of age and profession, can look better and more stylish if they know how to match colors with coordinating prints while still maintaining a classy appearance that's not overwhelming or making mistakes.
Mind Your Fashion Sense
Your fashion sense is what will help you determine the overall sense of fashion about your appearance. You get your fashion sense from your thoughts and feelings associated with clothing, accessories, or any other form of visual presentation.
Your fashion sense indicates what kind of person you are regarding how creative, original, and wild you want to always look like depending on different situations. For example, casual occasions require a more laid-back outfit, while formal events may call for more elegant dress codes.
An excellent way to improve your style is by keeping an open mind for new ideas because there can never be enough variety in the styling world, especially in women's wear which has always been known as one of the most exciting entities ever since people started wearing clothes.
You can mind your fashion sense by always staying up to date with the latest fashion trends and by following your style, whether it is more girly or ladylike.
Be Creative
Creativity is vital when it comes to looking stylish. You can either find new ways to wear old clothes or completely transform them depending on how you want them to look. Some fashionistas love buying secondhand clothes and give these items a whole new personality by using accessories and smocks.
You may also consider getting creative with your makeup because this is another easy but effective way of changing up your style game!
Conclusion
In conclusion, you can incorporate fashion trends simply by looking into your wardrobe and re-thinking the items you already have. Being creative with how to wear them and adding some bold accessories is all that it takes for a perfect style.
Don't forget about color schemes either – this will tie everything together beautifully. Pay attention to what's "in" each season, so keep up on current trends but never lose touch with who you are as an individual because your sense of style should reflect that too. Finally, don't fear crazy combinations or trying out new things. The most crucial thing in incorporating fashion trends is having fun with them.