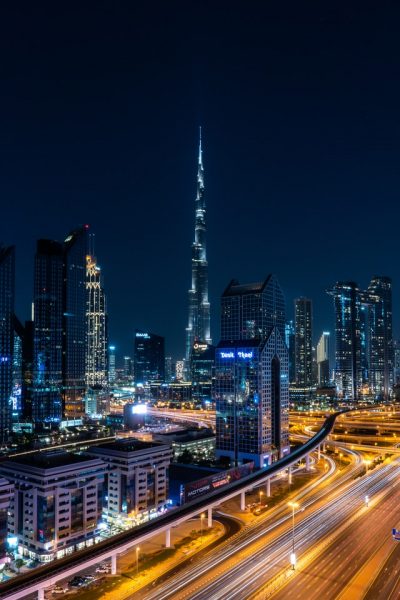 Moving to another country is never easy. It's even more difficult when the place you're moving to has a completely different culture and unique set of rules to your home country.
If you have recently decided to relocate to Dubai, there are a number of things that you should be aware of before you make your move.
Being well prepared will ensure that your move goes smoothly and will help you to feel comfortable in your new environment as quickly as possible.
Here are four of the most important things you need to know if you are planning on moving to Dubai in the near future.
It's Expensive
Even if you have moved from somewhere high-end in your own country, you might be shocked when you learn the cost of living in Dubai.
Not only is the price of rent very high, so is the price of local amenities, such as groceries, due to the import tax that is placed on them.
And remember, there are also the expenses associated with moving itself. If you have a lot of belongings, it may cost you a significant amount of money to get it all transported over to Dubai.
If you want to learn more about How Movers in Dubai Calculate the Price of Your Move, get an online quote beforehand so you can plan your budget accordingly.
Apply for Schools Early On
If you have children, you have likely thought about what they are going to do with regard to education.
It's important to note that in Dubai, it can be extremely difficult to get your children into one of the best schools. Send your applications in as soon as possible to give your children the best chances of getting into a prestigious education facility.
English is Widely Spoken
Although you are moving to a completely different country, it's likely that many of the people in Dubai will speak at least some English. So, if you're no good at learning new languages, you should be able to get by just fine.
However, that being said, it's always beneficial and polite to learn the basics of the language when you move to a new place. Try to pick up some Arabic so you're able to effectively communicate with everybody in the city.
You Will Meet People From All Over the World
With around 80% of the three million residents in the city being expats, you will meet people from all over the world when you move to Dubai. This means you will need to be open-minded and willing to learn about other cultures.
Having prejudice against other nationalities and ethnicities will not go down well there, so make sure you are always respectful to everybody around you!
Because of the constant flow of new people moving to the city and existing residents moving out of the city, Dubai's population is ever-changing. You will have the chance to interact will lots of incredible people on a daily basis.