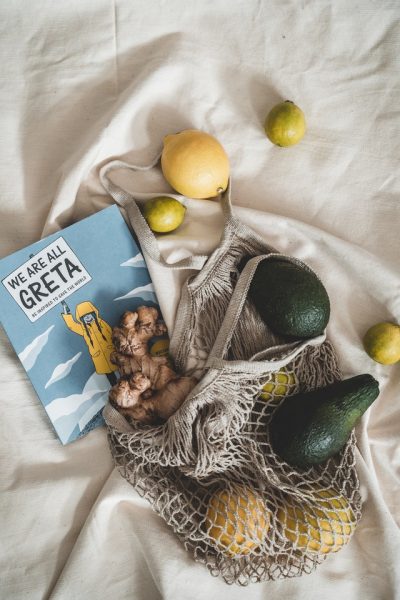 Americans are becoming more thoughtful about how they want to spend their money. In fact, around 48% of US consumers said that they would alter their buying habits in order to reduce environmental impact.
If you're looking for ways to live more sustainably, one of the best things you can do is to make purchases from companies with good ethics.
But, how do you find ethical companies in a sea of so many different retailers? You've come to the right place for guidance.
Keep reading to learn tips on how to find ethical companies so you can feel good about where you make your purchases and how they impact the environment.
Research the Brand's Internet Presence
Start your research by doing an online search for the company name and terms like "ethical business practices" or "sustainability efforts." From there, you can look at research that others have done about a particular brand to get a better idea of how they operate.
Have they been in the news for questionable practices? Or, maybe they've received recognition from sources about their ethical standards? Dig up as much as you can so you can learn more about a company before deciding to give them your hard-earned money.
Check the Brand's Policy Page
Next, you should look at a company's website before deciding if you want to shop from them. Most ethical clothing companies proudly have a policy page that outlines extensive information on their policies. This will usually include a section on where their products are made.
Remember, a good, ethical company has nothing to hide and they'll go out of their way to show that. If you don't see a policy page or the content on it is vague, it could be a red flag that they don't prioritize ethical, sustainable business practices.
However, even if there is a policy page, it doesn't necessarily mean you can take all of their ethical claims at face value. Companies will always want to put their best qualities out there, but you should still verify them with other sources if possible.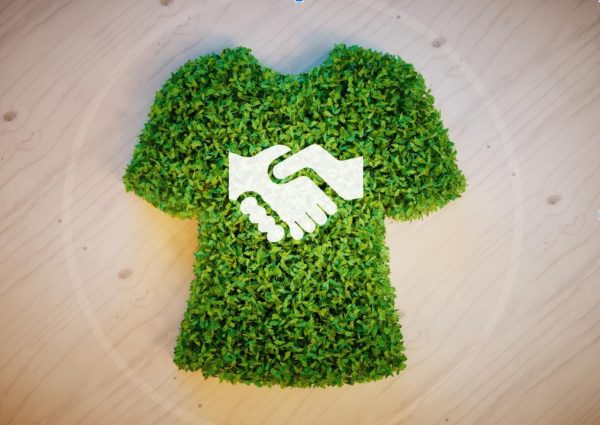 Look at Trustworthy, Ethical External Sources
Once you've done that preliminary research, you can dig a little deeper. After doing your initial research, look specifically on ethical blogs and websites that take the time to do dive into a company's business practices.
This will give you a more unbiased look at a company and you can see how the external sources' research compares to a company's claim on its own website.
By scouring the internet as much as you can and taking in a mixture of internal and external sources, you'll have a better idea of whether or not a company is ethical.
Check to See if the Brand Has Any Certifications
Did you know that ethical companies are often recognized by third-party business practices? Examples of these certifications include the following:
World Fair Trade Organization

Certified B-corporation

Fair Trade Certified

Fairtrade
In order to become a certified member of these organizations, a company has to meet certain ethical standards. In many cases, they also open themselves up to random audits from these organizations to make sure they're keeping up with their ethical commitments.
So, if you see that a company has these certification logos on its website, it's an indication that its business practices have been vetted by an unbiased, third-party organization. This can give you added peace of mind that you can feel comfortable supporting them.
Of course, just because a company doesn't have one of these certifications, it doesn't necessarily mean they don't have ethical business practices. So, it's still beneficial to do your own research before deciding whether or not to support them.
Look for Signs of Transparency
As we mentioned above, a company that believes in ethical business practices won't have anything to hide. As a result, it will operate with a level of transparency that other companies simply do not.
Just as you looked at a company's policy page, check out its about page as well. Is the company upfront about where it sources its materials? Does it seem proud to talk about its business practices? Does it encourage its customers to hold it accountable?
This type of transparency is encouraging and a good sign that you're looking at an ethical business. If it has more of a vague approach to sustainability and its business practices, that's usually a sign that the company has something to hide.
Be Aware of Sneaky Tactics
Unfortunately, some companies know they should have more ethical business practices, but they don't follow that up with action. In fact, a company may even use some sneaky tactics to make it look more ethical than it really is.
For example, a company may boast about being a fair trade company, but if you do further digging, you'll realize that only a small portion of its products are actually fair trade products. Similarly, a company may talk about working for a good cause by donating profits to great organizations. However, this doesn't mean that they are necessarily an ethical company. So, proceed with caution.
Ask the Company Outright
Finally, don't be afraid to reach out to a company via email to ask specific questions about its business practices. For example, before buying from a clothing company, you might email to ask where its clothes are made and where it sources its materials.
You can also ask about the steps the company takes to ensure the fair and ethical treatment of workers in its supply chain. At worst, you won't hear anything back from them. But, at best, you'll get honest, transparent answers and feel confident when buying from them.
It's Worth the Time to Find Ethical Companies
After reading this guide on how to find ethical companies, we hope you have a better idea of how to make sure you're spending your money wisely. While it takes more time to do this research, it's always worth it knowing you're supporting companies with good ethics.
Interested in reading more like this? Check out our full selection of content before you go.