There are few bigger days on the social and sporting calendar than the Kentucky Derby. This year, the race will be staged at Churchill Downs on the first Saturday in May, and it will be once again attended by some of the most passionate fans of the sport.
However, it is a day that even non-racing fans are enticed by the action on track, will sell-out capacities often ensuring a diverse group of fans at the track to watch the opening Triple Crown race of the season.
You can find more information about the event here: https://edge.twinspires.com/racing/kentucky-derby/
As a huge social day, fashion takes its place at the forefront of attention.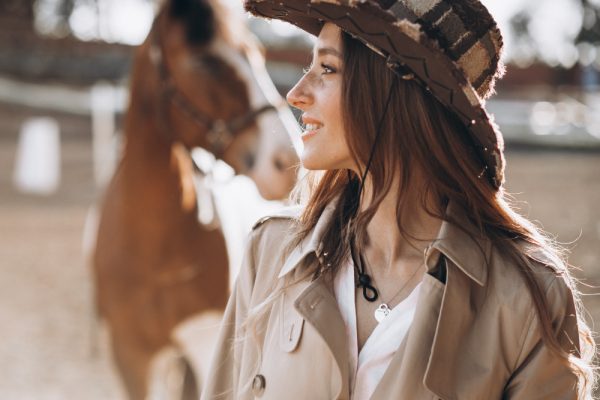 What Should Women Wear?
There is so much more to Derby Day than the race, as it is an opportunity for all fans to get dressed up in their nicest clothes. The week is also a festival for all, with the Kentucky Oaks kicking off the huge weekend of racing action on Friday. Spring fashion is at the forefront of fans visiting both days, and there aren't any huge rules on what you are and aren't allowed to wear.
However, those visiting Churchill Downs should be aware that the location of your ticket will have a huge impact on what you can get away with wearing. For example, those located in the grandstand and suites will need to dress up extremely smart, with most women located in these sections opting to wear their best summer dresses, with Derby hats and accessories also worn to complete the outfit.
But, if you are located in the center enclosure in the middle of the track, then you can wear more comfy clothes. This includes having the opportunity to wear trainers, meaning that the majority of visitors located in the cheapest ticket section often dress for comfort rather than the occasion itself.
What Should Men Wear?
Kentucky Derby fashion isn't all about the women and the hat wear. Instead, the male visitors also get dressed up to the nines. Bright colors are often the preferred choice among those looking to make a statement with their fashion, with tropical colors and bold stripes being the bold choice among many in recent years.
Given the weather conditions, in recent years, there have been a growing number of male visitors going for the pink look, while navy suit jackets and blazers have also been an extremely common trend for those visitors to follow.
Shirts have become a hugely popular selection among visitors in recent years, with many opting to make strong colorful statements on their decided look. There have also been a growing number of visitors opting for traditionally inspired horse racing shirts available online.
Bow ties have also been a common selection among male visitors located in the most expensive sections of Churchill Downs, with many visitors opting for the comfort of loafers when it comes to the selected footwear. Like the female visitors, a growing number of male visitors are also wearing hat wear in this modern day, with fedoras and bowler hats being among the most popular selections.
Derby Day Essentials
As well as clothes, there are a number of key items that you should bring for a day at Churchill Downs. That includes a phone charger to ensure that your mobile device always has enough battery, which ensures you can get a lot of pictures around Churchill Downs, as well as make bets with online sportsbooks.
Furthermore, an umbrella and rain jacket are always recommended, as the conditions at Churchill Downs can change drastically throughout the day. For the same reason, the majority of visitors also take sunglasses to ensure that they can watch all the action regardless of the low sunlight.