This post was sponsored by Blue Diamond® as part of an Influencer Activation and all opinions expressed in my post are my own.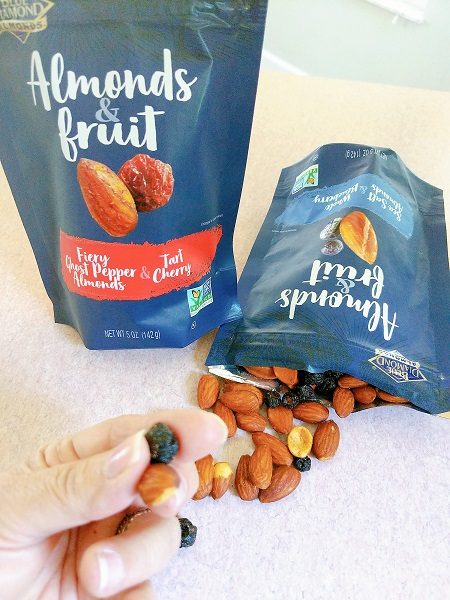 Admit it – you have a snack habit
Whether it be the 3 pm slump, the Netflix nosh, or a good old fashioned midnight snack. There's a reason we go rummaging through the pantry for "something good" at certain times of the day. We may need a little pick me up, it could be that you're craving something, or you could be downright HUNGRY.
I have snack guilt issues
So, rather than keep candy and ice cream in the house, I've been looking for snacks that not only satisfy my cravings but offer the protein I need and a little something for my sweet tooth that leaves me guilt-free. If I REALLY had my way, it would be flavors that I didn't normally have in the house (I am definitely getting snack boredom).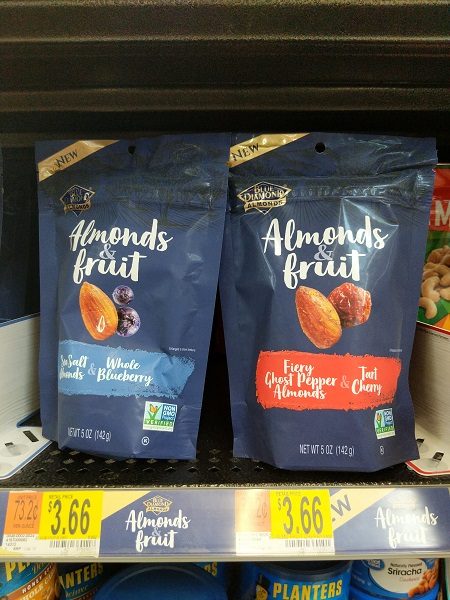 While wander the snack aisle at Walmart
I FOUND THEM! Blue Diamond Almonds & Fruit
Almonds & Fruit Sea Salt & Whole Blueberry
Almonds & Fruit Fiery Ghost Pepper & Tart Cherry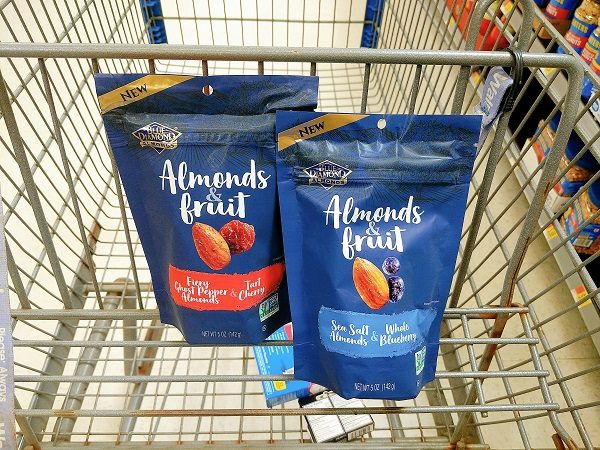 I grabbed a bag of EACH of them and tossed them into my cart. 
I fell in love with the sweet and salty combo of the Almonds & Fruit Sea Salt & Whole Blueberry. I no longer have to choose between sweet and salty. Now I can have BOTH in one delicious handful. But, I was intrigued by the spicy and tart combo that my bag of Almonds & Fruit Fiery Ghost Pepper & Tart Cherry offered. Best of all, I feel good about eating the finest California almonds and real fruit pieces, each serving is packed with an abundance of nutrients and robust flavor.
I thought…Mr. S won't want to eat them
WRONG! The picky snacker that I've been married to for the past 39 years finished the open bag that I had left on the counter. It's a good thing that I can pick them up at Walmart (so much more convenient than having to drive to a specialty gourmet shop), because I need to have plenty on hand for the weekend when our friends and family come over to visit.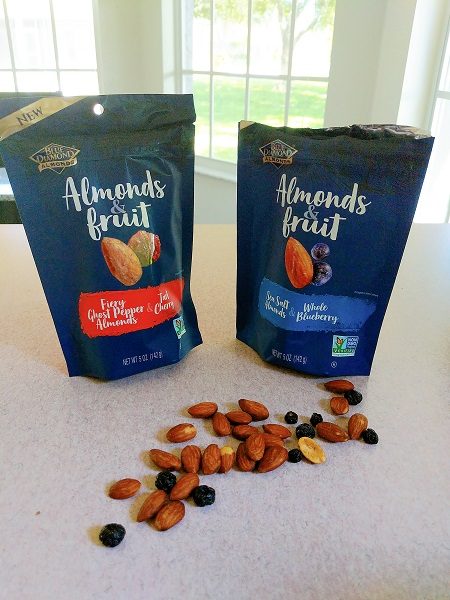 My friends always expect the unexpected when they visit
Which makes putting out a bowl or two of Blue Diamond Almonds & Fruit the perfect snack for our get togethers.
Sophistication at a discount?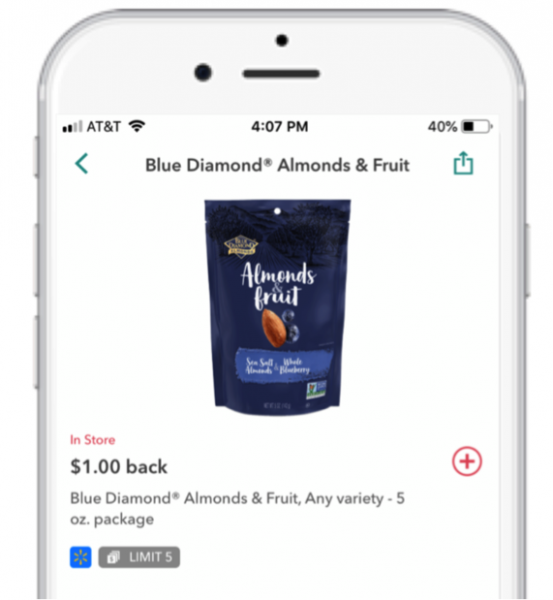 That's right. Almonds & Fruit only taste expensive, and right now Walmart shoppers can save even more when using the participating ibotta offer. My taste buds and my wallet are excited by all of this.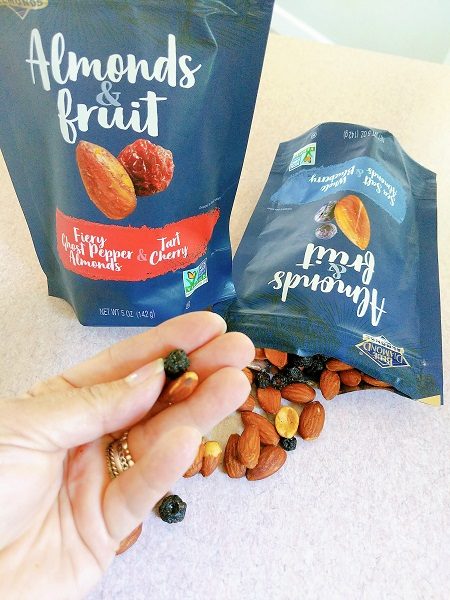 If you're looking for something a bit more sophisticated
Blue Diamond Almonds & Fruit is the perfect way to add a touch of elegance to your daily routine. From classic flavor combinations like Sea Salt and Whole Blueberry to dynamic favorites like Fiery Ghost Pepper and Tart Cherry, each pairing is sure to satisfy the most sophisticated of palates!
For more information: