Stress and anxiety are natural responses to fight or flight situations. Many people have experienced stress and anxiety at some stage in their lives. Loss of sleep, tension, uneasiness, headaches, and high blood pressure are general symptoms of stress and anxiety. Both stress and anxiety can also lead to depression.
Though they share similar symptoms, they have a causative difference in their origin. Therefore if you're experiencing any of the aforementioned symptoms, it is important to be able to identify the difference between them. This will prove beneficial in getting the necessary treatment for yourself.
Generally, stress is caused by external factors such as work deadlines or forms of discrimination. Prolonged exposure to stressors (these external factors) could result in chronic stress.
Anxiety, on the other hand, is characterized by excessive and persistent worries that remain even without the presence of a stressor. Severe forms of anxiety-like OCD (obsessive-compulsive disorder), PTSD ( post-traumatic stress disorder), and phobias are referred to as anxiety disorders. 
Mild stress and anxiety can be easily managed with similar coping mechanisms like a change in diet and nutrition, regular exercise, and a good sleep routine. Chronic stress and anxiety disorders, on the other hand, may require professional intervention in the form of therapy. 
How Therapy Can Help with Stress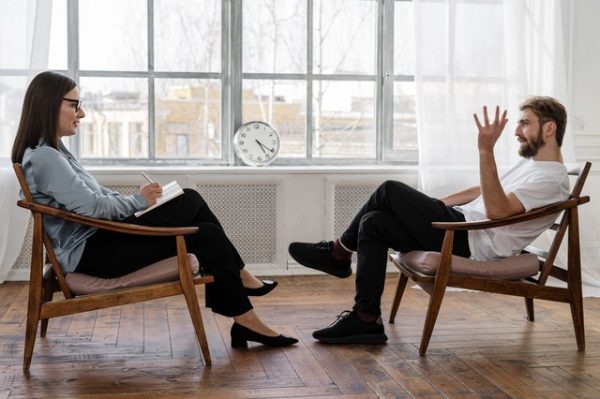 According to the American Institute of Stress, 73 percent of the population frequently experience psychological symptoms induced by stress. Seeking a mental health professional would be hugely beneficial in helping you manage chronic stress. A psychologist can help you identify major triggers, challenge your feelings, and formulate coping mechanisms for your stress:
Identifying Primary Stressors 
Most times people are not even aware of what is causing them stress. Your therapist or counselor could engage you in talk therapy to find out what external factor is making you feel overwhelmed. Identifying the key problem helps inform your therapist on how to tailor a specific treatment plan for you.
Creating a Controlled Environment to Confront your Emotions 
Buried emotions will always find a way to sip out and negatively impact your life. Your therapist will encourage or provoke you into addressing your issues to find a resolution or peace. This will reduce stress levels, relax and turn off the sympathetic nervous system consequently lowering the concentration of stress hormones (cortisol, epinephrine, noradrenaline) in the body.
Formulating Effective Coping Mechanisms 
The first two stages are a means to an end. They are to help your therapist come up with coping mechanisms and self-care activities you can incorporate into your life. These activities- exercise, listening to music, deep breathing techniques are to help you manage stress most healthily and effectively. 
How Therapy Can Help with Anxiety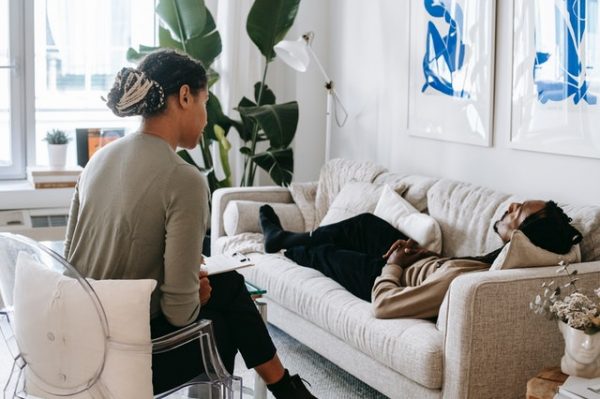 Anxiety disorders are common with people of all age groups. In the United States, 18 percent of adults and 25 percent of adolescents (13 to 18 years) will experience anxiety. The goal of therapy is to help you make sense of how you feel, what are your triggers, and develop ways to ameliorate your reaction to them. 
There is a wide spectrum of anxiety disorders, so therapy is tailored explicitly to your symptoms and diagnosis. Here is a list of the types of therapy utilized by therapists and the disorders they are most effective for:
Cognitive Behavioral Therapy 
CBT (Cognitive-behavioral therapy) is the most commonly used therapy for anxiety disorders. CBT is incredibly dominant in the treatment of phobias, SAD (social anxiety disorder), GAD (generalized anxiety disorder), panic disorder, among many other conditions. 
The fundamental theory of CBT is that your thoughts and (not external stressors) are the driving force behind how you feel and consequently behave. Therefore, CBT makes use of cognitive therapy and behavior therapy to address your negative thoughts and resulting behavior respectively.
CBT generally involves: 
Identifying your negative thoughts

Challenging negative thoughts or fears 

Replacing negative thoughts with realistic ones 

Picking up coping skills 
Exposure Therapy 
While your knee-jerk reaction may be to stay away from things or situations that trigger your anxiety, exposure therapy encourages the exact opposite. The idea is that through controlled and frequent exposure, you'll begin to feel an increasing sense of control over your fears. This is done with a technique known as systematic desensitization which involves three steps: 
Relax: your therapist will teach you how to remain calm with relaxation training like deep breathing, meditation, progressive muscle relaxation, and guided imagery.

List: make a list of your triggers in an order that reflects their degree of propensity to provoke.

Expose: under the supervision of your therapist, you'll begin to work through the triggers on your list. Put to use your relaxation training when necessary.
Dialectical Behavioral Therapy
Dialectical behavior therapy(DBT) was originally used to manage borderline personality disorder. But, now DBT is employed in the treatment of several other conditions among which are anxiety disorders.
The idea of DBT is that your therapist teaches you to first accept yourself for who you are, acknowledge your need to change, and how to go about effecting that change in your life. In DBT your therapist will try to imbue In you these skills: 
Mindfulness: experiencing every present moment without losing control 

Distress tolerance: managing your anxiety when aggravating situations arise 

Emotion regulation: learning to check your emotions even when disturbed 

Interpersonal effectiveness: been assertive in asking for what you want and saying no. 
How to Make the Most of Therapy 
Here are a few ways to make the most out of your therapy sessions and record improvements: 
Ask questions

Be open and tell the therapist everything

Don't just say you're okay 

Be committed both within and outside sessions 

Be determined to achieve your goal 

Make healthy lifestyle decisions 

Surround yourself with family and friends 

Cut back from stressful activities that trigger anxiety 
Getting Help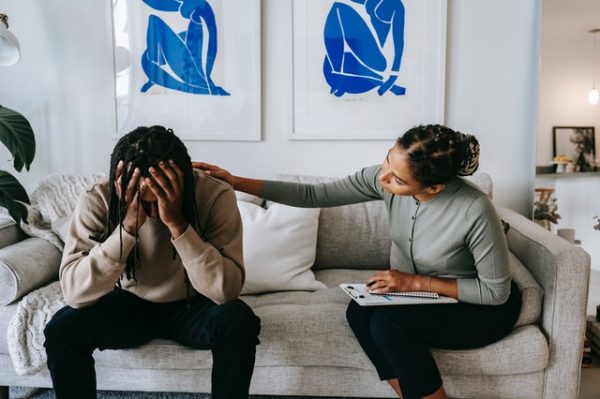 You could probably manage mild stress and anxiety on your own with a few lifestyle changes. But, with chronic stress and anxiety disorder ( significant scale-up in severity and persistence of symptoms), you may need to see a mental health professional. Therapy is super effective and many people improve significantly within 8-10 therapy sessions. Remember the fear of a thing is much greater than the thing itself.