Disclosure: I received the bracelet shown below in order to write this post. All opinions are strictly my own.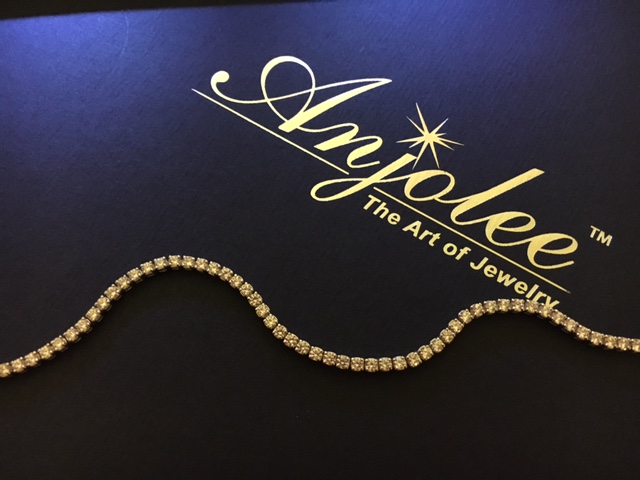 How NOT to drop a hint
I have been married almost 36 years to Mr. S, and while I adore him, I have to say that the man has a difficult time understanding my hints. Some people pick up subtle mentions, while others need a more direct approach.
Mr. S?
I wanted diamond stud earrings. For FIVE YEARS I ripped out pictures from magazines & tacked them on the refrigerator door. I circled pics and left them open on the coffee table. I dragged him to the earring counter at every jewelry store we walked by.
For 5 years
NOTHING. I got JADE earrings. I got a diamond & pearl necklace. I got a matching gold necklace and bracelet. BUT NO DIAMOND EARRINGS
I gave up
I know you can see what's coming next. I got my earrings the year that I gave up trying to get him to buy them for me.
It had to be HIS idea
I could have done cartwheels while juggling the earrings, if it wasn't HIS idea, then it wasn't going to happen….sort of. You see I had planted the seed, but I dragged it out too long. One or two hints would have been perfect, not the 178 that I had left over the years.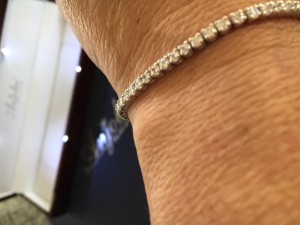 Do you really want my opinion?
I'm sure you have had much better experiences dropping hints, but what I'm VERY good at is finding amazing gifts. I've wanted a tennis bracelet for a VERY long time, but finding the perfect one has always been an issue for me. I'm short, so larger stones overwhelm and even real diamonds look fake on me. My wrists are extremely small, and stock jewelry in the store never fit.
I realized that the only way that I'd get the perfect bracelet is by purchasing customizable jewelry. That's when I found Anjolee. All of their jewelry can be customized on Anjolee.com according to preference of metal type, diamond size, diamond/gemstone quality, and length/size.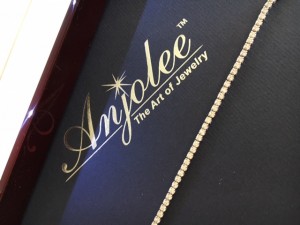 Choosing was easy. 
I looked through their catalog of customizable jewelry & found tennis bracelets
With 80 different styles of tennis bracelets, I knew I'd find what I wanted
I honed in on the classic Timeless Dreams style
Then the fun began. I was able to customize the bracelet to my specifications.
I chose my metal type, the carat weight (remember I wanted a smaller stone)
The quality of diamond
and I measured me wrist to get the perfect fit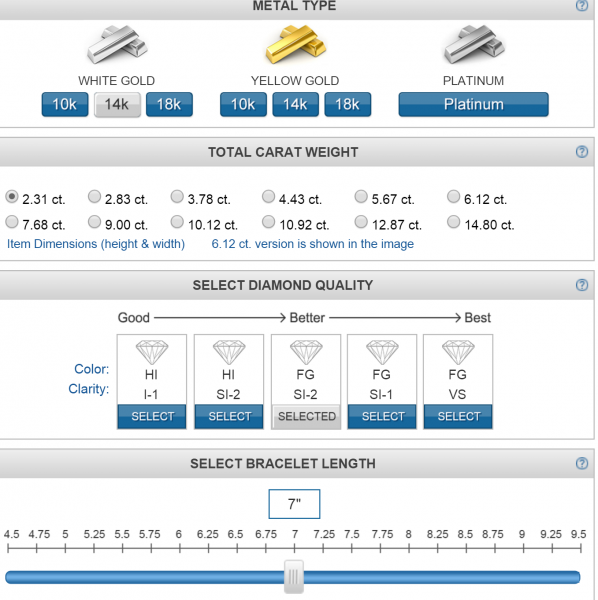 It was simple!!!
Now I know that I should leave the computer on in the living room (where Mr. S watches television) open to my personally customized jewelry….
Or I can just order it myself and say "Honey, thank you" and watch his expression.