I have included my affiliate links in this post in case you'd like to go through the program as I did.
Life post menopause hasn't been easy.
I still don't sleep.
I no longer recognize the face in the mirror
No matter how hard I tried, I couldn't lose weight (but I was a pro at gaining)
I know that no weight loss program works for everyone
But, I couldn't find a single one that would let me drop the usual first few pounds of water weight. Counting calories kept me at the same weight and I GAINED weight on the KETO diet (that supposedly works for everyone). I was strict, I was broke from buying expensive organic foods and most of all…I was tired of nothing working. But I'm not a quitter!
I tried and tried again until I found something that works
It was a pure whim. It wasn't even a well thought out decision to join the  FASTer Way to Fat Loss. Honestly, I had not even HEARD of it before the day I joined. I just happened to be in a blogging group that I belong to and a coach was talking about it.  It's not my style, but I actually pulled out my PayPal card and put my money on the line….inside I was a little sick, thinking "here I go again."
I could say it was a miracle
But, the truth is that the FASTer Way to Fat Loss was a plan that was not only easy to follow, but with my coach, Valerie's help was tweaked to help me lose at a steady pace. I never felt like I wasn't eating enough or that if I went out to dinner that I'd blow the whole thing. Instead, I found a practical weight loss system that (as the founder says)
Is somewhere between a juice cleanse and a donut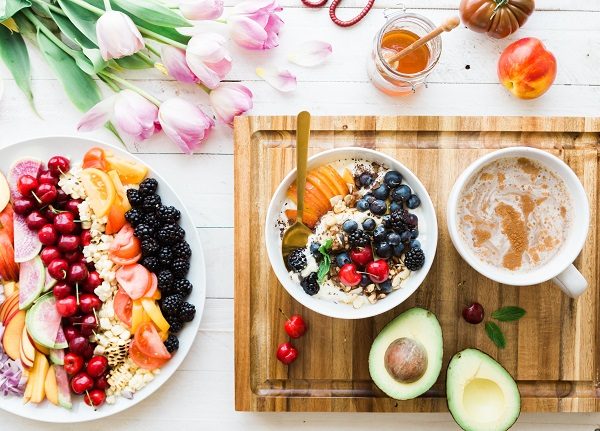 My first 6 weeks
The first round is actually 7 weeks, with the first week dedicated more to learning about the program. I honestly didn't jump in until week #2, using week #1 to do a little intermittent fasting (part of the program). It was easy since I'm happy having my coffee when I get up and little more, eating my first BIG meal at noon. At the end of week one, I lost without even starting the eating plan.
A simple plan combining
Intermittent Fasting
Carb Cycling
Tracking Macros
I haven't jumped into Round 2 yet
Six weeks of the FASTer Way to Fat Loss helped me to drop 20 lbs that had been nagging me for over 15 years. At the end of my round, I had a lot of travel planned, so I've simply maintained the initial loss (it's been over 3 months since completing my program).
From a size 14 to a size 8 in 7 weeks
My goal is to be in a size 6, which I think is healthy for my barely 5'1″ small frame (I was a size 2 when I got married, but I'm not comfortable being that size in my mid-60's). Once the dust settles from the holidays and planning my work year, I'll go back for a second round. Do I already know the program? YES! But, it's the coaching, videos, and LIVE calls from Valerie that really made my success a reality. It's the ONE BIG THING that I found lacking in every other weight loss or fitness program that I had tried before.
ADMISSION
I was able to lose the weight without doing the fitness portion of the program. Because I have some physical limitations, I decided that I would be happy losing at a slower pace as I was seeing a neurosurgeon about some major back (and also joint) issues that I have and instead I just did my physical therapy exercises. Had I opted to do it all as laid out, I'd probably have been at my goal in the 6 weeks, but at almost 65 years old, I'm okay with that.
Is getting back into your skinny jeans your 2019 resolution?
If you haven't checked out the FASTer Way to Fat Loss yet, I highly recommend my coach Valerie Remy-Milora. She was amazing to work with and I felt that I had a true support system throughout my weight loss journey.

Learn more at the FASTer Way to Fat Loss with Valerie and GOOD LUCK on your journey to being the best you that you can be.