Compensation and/or product has been received for this post. All opinions are strictly my own.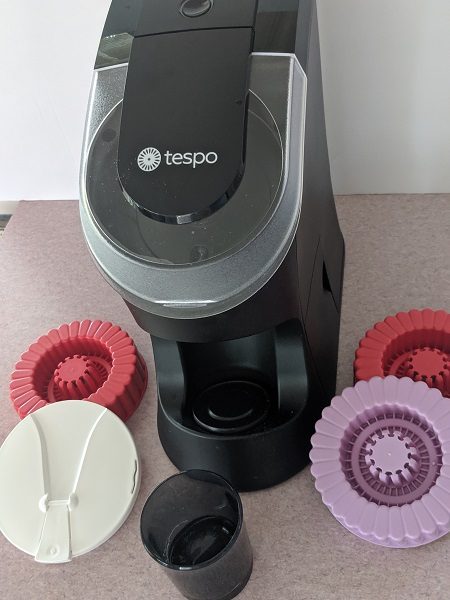 I am GREAT at starting things
I have started numerous businesses
I have started diets & exercise programs
I have started cleaning out my office
What I'm BAD at, is the follow-through
While I know that creating a habit takes 2 months or 66 days to be exact for most people to get into the groove of a habit. For me, it's a lot longer. It generally takes me about 6 months before I can feel comfortable enough to know that I will repeat the same behavior over and over again with no real thought process involved.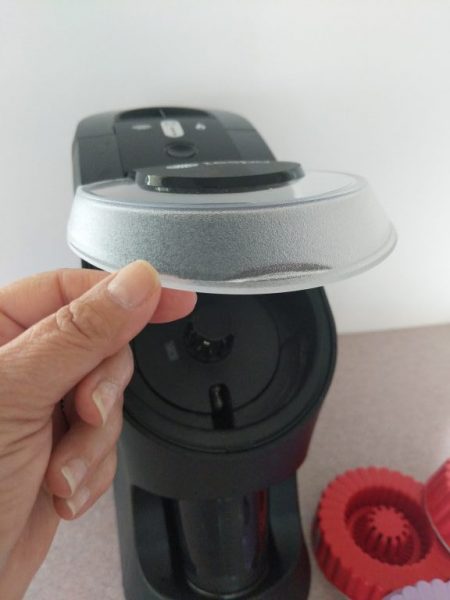 I need reminders
I write lists and set alerts, but the thing that works best for me is an "in your face" visual reminder. I set my nighttime skincare regimen next to my toothbrush, my cholesterol medication next to the bedroom TV clicker and set my diet diary as an alert at the same time each day (it begins at noon). What I hadn't found was a way to take my vitamins and supplements with regularity without forgetting them. I've left them on my bedstand, I've sat them on my bathroom counter and put them next to the coffee pot. But those bottles and bottles of A, B,C's are overwhelming to look at and I typically glance at them and think "I'll take them later." LATER NEVER COMES.
Admission
I've never really liked taking vitamins. I suppose it's because I hadn't given them a chance to work their magic on me. I mean, what results can you really see if you take them for 3-days and then forget for 4-weeks (only to take them on week 5 for a day or two)? Plus, how do I know which ones I need and which I don't? My bathroom cabinet has no less than a dozen varieties…enough that if I took them all at once, I'd feel like I just ate the Blue Plate Special. UGH.
Enter Tespo
It took me a few years (65 to be exact), but I finally figured that whole vitamin thing out. Well, maybe Tespo figured it out for me. Their genius dispenser looks an awful lot like my coffeemaker and my morning habit is to GRAB A CUP and enjoy a cup of java as I wake up.
How I tricked myself into taking vitamins every morning
I did a little rearranging in my kitchen and replaced my coffee maker with the Tespo, moving my favorite morning appliance to another counter. Each morning as I stumble into the kitchen, I grab a cup and look to where my coffee pot was, and I am immediately reminded to PUSH THE BUTTON on my Tespo and make a shot of vitamins.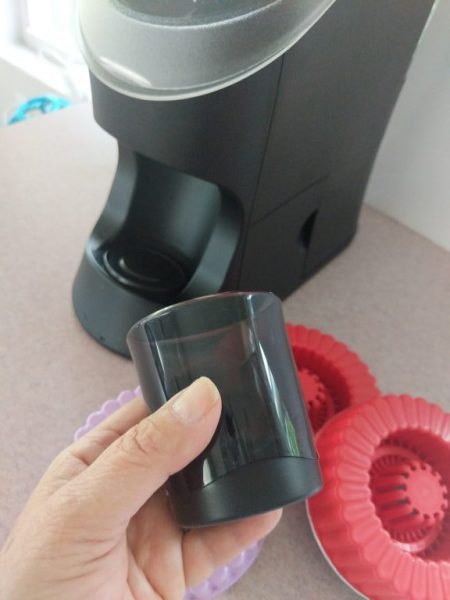 A shot of vitamins?
Yes!
DISPENSER + VITAMIN POD + WATER = high absorption multivitamins with no GMOs, no sugar, and no additives. I simply enjoy them before my morning coffee (they taste great) and I now get all of the vitamins that I need…and I DON'T FORGET TO TAKE THEM. I can also track my performance and intake on The Tespo companion app (Tespo is Wifi connected). This app is like a health coach in your pocket – providing daily reminders, dose tracking, and household progress. Plus, for travelers like you and me, there's even a "to-go" top so that we can take them with us.
Never forget to buy them
Problem #2 with a habit. Everything that you need must be easily accessible. By enrolling in Tespo's monthly subscription service, my supplements are delivered to my door each month.  Each pod that you receive contains 31 servings.
Take the quiz to start
Before I discovered Tespo, I would buy the supplements that I "thought" I should take. I had no CLUE, My doctor instructed me to take Vitamin D (I am deficient) and CoQ10 (to counteract the side effects of my statin drug). Other than that, I'd buy things that I saw in my Facebook feed or something another blogger told me about.
The Tespo quiz walks you through a set of lifestyle, age and medication questions which helps them create your personalized vitamin formula, or you can order one or more of their pre-made formulas including:
Prenatal
Bariatric (Mr. S will be telling you about this on his site)
Nature Made Multi for HIM or HER
Sleep (ordering this one next)
Hair, Skin & Nails
Energy
Vision Support (if you're online a lot, this is a must)
Children's
and a Maneo Mitchel formula for athletes
It's not a habit YET
But, I have finally set myself up for success taking vitamins!