Let's start with the fairy doors. Throughout downtown Healdsburg, a wine-forward tourist destination in Sonoma County, little five-inch fairy doors set the pace for a magical adventure. These miniature entrances are set on the baseboards near storefronts of at least ten business and public buildings.  These wooden decorations don't open, but you'd swear that at night tiny elves tiptoe in and out. The Healdsburg Chamber of Commerce and Visitors Bureau publishes a map so you can embark on your own fairy door scavenger hunt with friends and family. People sometimes leave small candies or toys by the doors…just in case.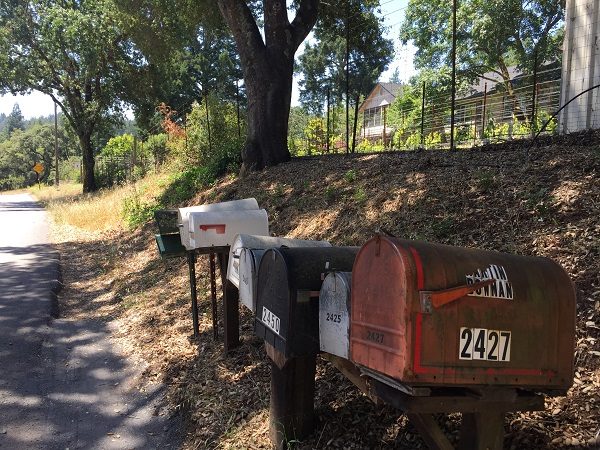 This northern Calif. town is filled with more magical treasures that will affirm your inner Snow White or Prince Charming.  Less than five miles square, historic Healdsburg is a quintessential American town straight out of the Music Man playbook. Life orbits around the park plaza with at least 30 wine tasting rooms, over ten hotels and bed and breakfast inns, more than 20 art galleries, and a mixture of boutiques and restaurants of all price points. The streets are clean, and shade trees are exceptionally healthy.
There's craft and care and pride found in this 11,000-plus member community which was originally home to the Pomo Indians. In the mid-1800s, the Gold Rush brought thousands to the West, and among them was Harmon Heald, the founder of Healdsburg who laid out a town plan and sold parcels for $15 a piece.
You can find several hotels that underscore this theme of enchantment.  At the H2 Hotel, the whimsical lobby consists of a wall of colored glass sculptures, each a different hue against a floor-to-ceiling window sheltered by green vines.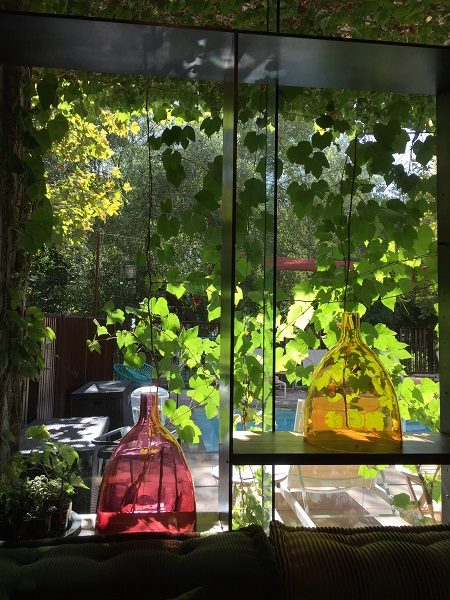 You get free in-room snacks, cooked to order breakfast,  and complimentary bicycles to roam around the vineyards.
The Dry Creek Inn on the edge of town features an old world Tuscan motif, complete with gurgling fountains, mustard walls, and lush plantings throughout. Two swimming pools, hot tubs, and complimentary breakfast make this space extremely family-friendly.
Meanwhile, the Harmon House Hotel features Healdsburg's only rooftop lounge where Rapunzel could let down her golden locks and be impressed by mountain views and snazzy cocktails.
The hotel offers free sparkling and still water on tap on every floor along with a hot breakfast at sister property, H2 Hotel.  Each of these properties, H2, Dry Creek, and Harmon House features a bewitching wine hour each day, where local vintners will pour their exquisite fermented grape potions.
Healdsburg and has garnered a reputation for being a gourmet food capital. Pacing yourself and choosing wisely will be your most difficult decision on this trip.  Restaurants are also mesmerizing with tales of old fashioned farmers. You can practically hear the applause surrounding high-end SingleThread, the most talked-about restaurant in the region. Hailed by critics as "the one to watch," "the most exciting," and "flawless," SingleThread possesses three Michelin stars, the travel guide's highest rating. When you have an extra $300 to plunk down, consider the 11-course fixed-price dinner, the only thing on the menu.
Owned by Chef Kyle Connaughton and his wife Katrina who runs the Singlethread Farm seven miles away, the restaurant takes farm-to-table seriously as it seems like the entire farm appears on the plates.  The arrangement of vines, shoots, rocks, and flowers, make each dish, be it a salad or fish entrée, a museum-worthy work of art.   This bucket-list occasion is eye candy gone on overdrive as wait staff pours soup over tofu in your one-of-a-kind kiln-fired bowl. The dishware is hand made by a Japanese family that has been pottery craftspeople for generations.
And yes, that really is a birds nest cradling the egg atop your plate. Of course, the menu changes seasonally. And of course, all herbs, flowers, vegetables, eggs, and olive oil are derived from the owner's farm.
At nearby Valette, a trendy downtown restaurant, kudos go to the puff pastry day boat scallops. The server slits the ballooned dough as steam jettisons with heavenly aromas. Chef Dustin Valette was inspired in France and ordered this dish created inside a baguette with horribly overcooked scallops. After he went home, he took the lead and handcrafted pastry dough thin enough to be baked alongside the scallops so both come out perfectly.
Brava, located inside a historic home, shines best with its shared plates of Spanish tapas. The backyard outdoor dining room and bar is the magical spot where strings of lights glow upon evening tide, creating a romantic setting every single night.
And over at Campo Fina, you can play bocce ball in the back patio, but eat dinner first. Real special at this Italian eatery is Nonna's chicken, a  baked chicken that comes in its own personal cauldron cooked with polenta, kale, and tomatoes.
In Healdsburg, even the snack foods are special, reminding guests of another era. At Noblefolk pie and ice cream, old-world grains such as farro are used for the pie crust. Small batches of frozen ice confections include clever flavors such as almond matcha and raspberry lychee sorbet.
Daytime experiences will also set you giddily on the path of the Yellow Brick road. At the Russian River Rose Company, visitors are welcome to browse through its demonstration garden of some 650 rose varieties and 200 iris species.  Saunter down the Rose Allee of arches with climbing roses. Before leaving, pick up a rose plant or two at the nursery. Private tours cost just $6.50 and must be booked in advance. The shingled garden cottage with a features fairytale architecture, so be on the lookout for its seasonal concerts, teas, and festival events. The gift shop also makes and sells its own rose perfume.
And at Dragonfly Floral, bring a picnic lunch and sit at one of the tables in the garden on a Sunday where you can get free flowers in the afternoon.  These are leftover from the week's worth of bouquets and wreaths, and you can also buy fresh stems from the flower shop.
According to the owner simply known as Bonnie Z, the six-acre garden is her dream come true that she shares with the public. It features a willow tree circle (a gift from her friends), a wishing tree to pen a phrase and tie to a branch, and a refrigerator library stocked with books, free for anyone who cares to grab a volume.
On another day, take a cooking class at Relish Culinary Adventures. According to Donna del Rey, the founder, and owner, every session goes beyond a traditional cooking course because each hands-on workshop includes wine and a complete meal.  At one session she takes guests to Trattore Winery and teaches the group how to pull mozzarella cheese, and the class concludes with a meal of grilled chicken, farm fresh tomato and burrata, mozzarella cheese balls, bread and Trattore olive oil, and a green salad topped with summer peaches.
Donna stresses, "We combine amazing Sonoma County ingredients, talented and engaging wine country makers, and unique rural locations to create convivial culinary adventures that, hopefully, inspire guests to create great food in their own kitchens."  Classes are held in its new kitchen in downtown Healdsburg, but also can take place in a vineyard, farm, or private home. This fall she will take guests foraging for mushrooms which are taken back to the kitchen and cooked for lunch.
Winery visits are a highlight as you taste among old wine barrels and get to know experts who become good friends in an instant.  Get outside and go on a wine tasting journey by bike or by car. Healdsburg is centrally located to more than 250 wineries, many family-owned.
At Davero Winery, pours are flavorful and unusual as the winery utilizes more unknown grapes such as sagrantino and vermentino. As the owner Ridgely Evers says, "If you don't come out of here learning something, we will not have done our job."  A special experience here is going on an organic garden tour and settling into the little greenhouse to savor Davero whites and reds.  The $30 basic tasting includes charcuterie, fruits, and artisan cheeses, plus five current release wines. Plan on investing an hour or more to understand the story behind its biodynamic farming practices as you walk through its garden.  It started with olive oil years ago, and since then it developed the Davero wine label.
The newest wine room in Healdsburg is Flowers Winery – a MUST VISIT.   More than another watering hole, this is a two-story, modern temple where mastery in interior design, architecture, and landscape intersect. Every space is so striking you may forget that you've come to drink wine. Guests can imbibe among California grasses and flowers or inside, in living room spaces that will remind you of a five-star hotel.
The tasting experience runs $55 with four wines and a food pairing.  On-site is Jamil Peden, the full-time chef who forages for ingredients himself. One item on the menu is a corn soup with sea beans he has skimmed from the ocean that morning.  Sonoma coast vintages are prepared by winemaker Chantal Forthun, who proudly attests that her assistant winemaker is also a woman along with her strong team of female staffers.
There's wine, there's lodging, there's fresh-picked farm-to-table bounty. Every sojourner will fall in love with this charming town of enchantment where there's a fairy door and a wizened flower godmother around every corner. It's no wonder it is a top tourist destination in Sonoma County. With so much to see, do, and taste, the petite, obscure little village from the 19th century leaves a big 21st century imprint on the heart.
About the Author
Kathy Chin Leong is a three-time award-winning journalist with work published in the New York Times, Los Angeles Times, Dallas Morning News, National Geographic Books, and many other newspapers and magazines. She is the main writer for the upcoming photo essay book titled "San Francisco's Chinatown," published by Heyday Press, due to premiere in October 2020.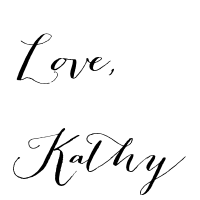 [mappress mapid="null"][mappress mapid="null"]