It's no secret that people love their pets. But people today cherish pets like never before. The evidence is everywhere, from the prevalence of cat videos on Instagram to the fact Millennials are eschewing cheap pet food brands for healthier eats.
Yes, today's consumers are more pet-friendly than ever before and are also willing to spend more money on their four-legged companions. This opens a great opportunity for pet-focused ecommerce websites. Whether you already run a pet-centric e-store or are just considering it, below are a few tips regarding how ecommerce site can engage pet lovers.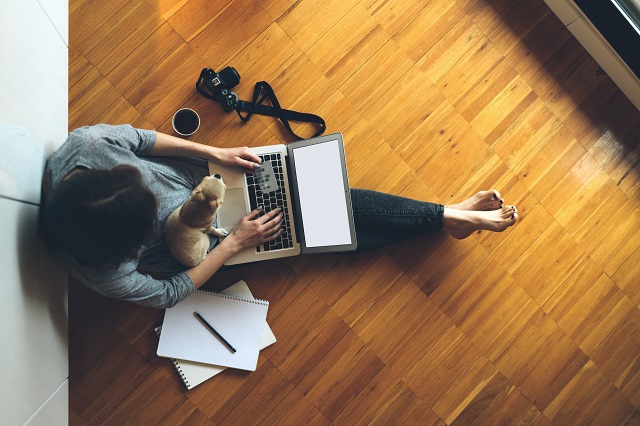 Make Your Website Cute & Fun
First, you have to understand what motivates them. So, what do pet lovers love about having pets? Well, they appreciate the unconditional love their furry friends provide, they enjoy doting on their cute little buddies, and they appreciate the comfort and fun of having an animal companion.
While this might not seem actionable at first, ecommerce storeowners would do well to reflect those values within their online retail websites. If pet owners like cute things, it only makes sense to include elements of cuteness into your e-store. Consider using a logo creator from Shopify to fashion a mascot or pawprint emblem for your brand. You can even use your adorable logo to sell branded merchandise and, conceivably, deepen the relationship between your brand and the customer.
Similarly, you can add cute design elements or emotional copy to your site to evoke the feelings consumers most closely relate to their animals. Which do you think works better as a product description? A) Flashing red dog collar, size large, water resistant or B) This attractive dog collar flashes red to help increase the visibility of your furry friend during nighttime walks. And, because it's made of water-resistant materials, you never have to worry about doggy slobbers or puddles.
Clearly, the second description (B) is the better copy for enticing and converting dog lovers shopping on your site.
Engage Followers & Their Furry Friends on Social Media
It's a safe bet to say if you scroll through your Facebook feed right now, you will see a video or photo of someone's dog or cat. People love sharing media of their pets with others. This too, presents an opportunity for astute e-store owners.
Invite your followers to share images or videos of their pets using and loving the products you sell. This will keep customers engaged with your social media pages; and may help other pet lovers find you via Facebook, Instagram and the like.
Start a Pet Advice Blog
Being a pet parent can be trying at times, which is why so many people look to online resources for advice. It also presents a prime opportunity for ecommerce websites. Why can't your website be that resource?
Consider starting a pet advice blog on your ecommerce website. Many platform providers offer option blogging plugins, so you don't even need to create a separate website. Here you can offer tips for keeping cats off kitchen counters or how to bathe a particularly energetic puppy.
Online audiences will find these articles when using popular search engines like Google. If you are really clever, you will include links to products sold in your store that are tangentially related to your blog topics. Explain to your readers that cats like places to perch and a better alternative to countertops is a cat castle. Similarly, you could link to pet shampoo in your bath time article.
Give a Little Something Extra in Your Order Fulfillments
Last but not least, you should consider slipping an extra something-something into your order shipments. It doesn't have to be anything expensive or flashy, just maybe a sampling of dog treats or even a branded tennis ball. It's just a little pleasantry that makes your customers (and their pets) happy.
Hopefully, this article has given you some ideas for capitalizing on this hot market. The key is to stay cute and friendly, while providing great tips and attention to your customers.