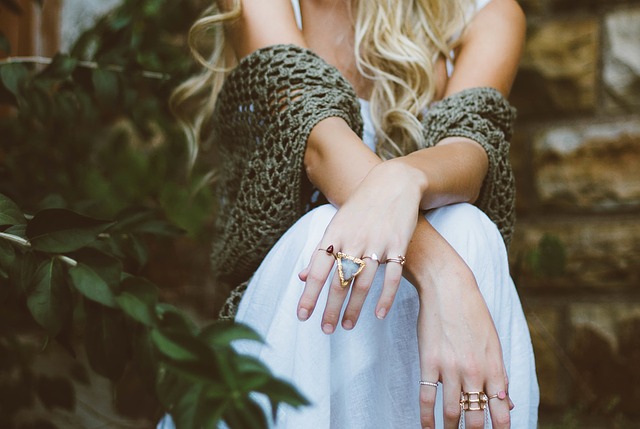 Of the most valuable gifts, gold and silver are the most popular precious gifts of all time. They are priceless, and they can last for years to come. Gold and silver metals are commonly used to make jewelry. Over time, man has been making bracelets, bangles, rings, and earrings using the two metals. The jewelers value them as they are the most valuable metals that you can get your hands on.
Gold and silver rings are the perfect wedding bands for your big day. No matter your taste, there is always a great piece that you want to take home with you. The wedding bands hold a lot of sentimental value as they symbolize the commitment you make towards each other. Therefore it is vital to keep the ring in great state at all times.
Cleaning
Cleaning gold and silver rings can be tricky. Some people have no idea what they should do with their rings. If you try scrubbing your ring with water and soap, you can damage the ring. Rings require cleaning from the jewelers. The same may sound like a rip off as it can be costly; however, cleaning your ring is not an easy task. Using the wrong cleaners can cause damage which may end up in the loss of the ring. The best way to handle your ring is to make sure that each year the rings are cleaned by the jeweler.
Repairs
For gold and silver rings that hold other stones, the occurrence of loose stone is regular. When it happens, ensure that you act right away. You may end up losing the stone rendering the ring useless. The best way to ensure that the necessary repairs are carried out is by inspecting your ring regularly. That way, nothing can ever get past you.
Insurance
Some precious rings will require insurance. The rings are quite expensive. You may be wearing a ring worth thousands or millions of dollars. The ring can quickly disappear. Insurance is there to ensure that your ring is secure. With coverage, you have an assurance that your beautiful piece will always be safe with you.
Sinks and drains
Every time that you are around a sink or a pipe, it is crucial that you keep your ring away. Losing your ring through your bathroom is easy. When you want to take a shower or use the bathroom, ensure that you keep your valuable piece somewhere safe and dry. Also, too much exposure to moist may not be suitable for your ring. In instances when you are working in the kitchen, you can always remove the ring and work without it getting in the way.
Be gentle
Be gentle when carrying around a ring. Some people expose their rings to harsh conditions. While you may not notice, rings get scratches on them which make them less shiny. An excellent way to ensure that your ring is always glowing is to be gentle even when cleaning it. Use a soft brush that can take off gathered dust.
With excellent care, gold and silver rings can last up to decades. The two strong metals are durable, and they only require some attention to serve you for years to come. For whichever reason that you want to use the ring, there are many designs available for you. You can get quality rings that are timeless and elegant. Each masterpiece is sculpted to perfection to ensure that you have the perfect ring that fits your needs. Proper care for rings can make your ring appear new every time someone sees it on your finger.
Now that you know what to do with your ring, it is time to start shopping for a ring. A timeless symbol should always be treated with high regard to avoid any damages that can lead to the loss. Remember to go for a gold and silver ring that fits all your needs and also one that that you can easily manage.